Adrianne Feldstein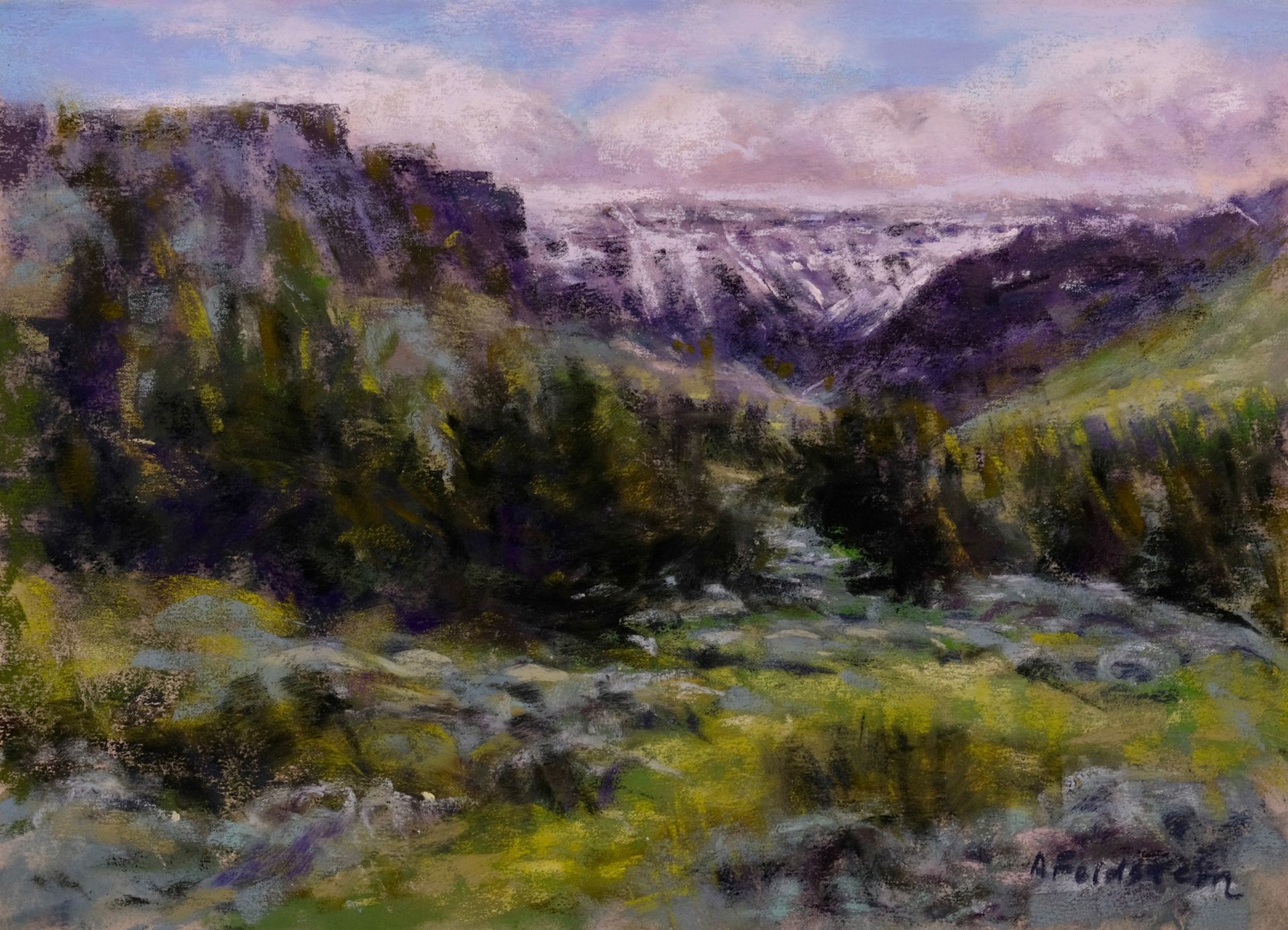 Adrianne Feldstein is a public health  physician and an impressionistic landscape painter.
As an avid hiker, backpacker and wilderness seeker, she is inspired by beautiful landscapes, particularly those of the Pacific Northwest. In these spaces, light conveys countless moods as it intersects with water, soil, and sky. These are her favorite subjects. She seeks to share the resulting sense of peace and wellness with viewers.
With many of her pieces, she uses a combination of plein air techniques and photographic references. This allows her to capture the feeling of the moment that she spent in a physical space while imagining and interpreting. In many of her pieces, she prepares her own boards with gesso and pastel ground to create texture. Then she applies an acrylic under-painting and a pastel over-painting. This allows her to concentrate on broad value changes and while incorporating the serendipity of water based media.
Ancient Oaks And Balsam Root

On the Way Up

Oh What A Day
---
---
Pastel | Acrylic
Community: NW Portland
Studio Number: 94
Email: feldsteinad@yahoo.com
Website: www.adriannefeldstein.com
Facebook: adrianne.feldstein
Instagram: adriannefeldstein
Subscribe to Our Newsletter