D. K. Boljat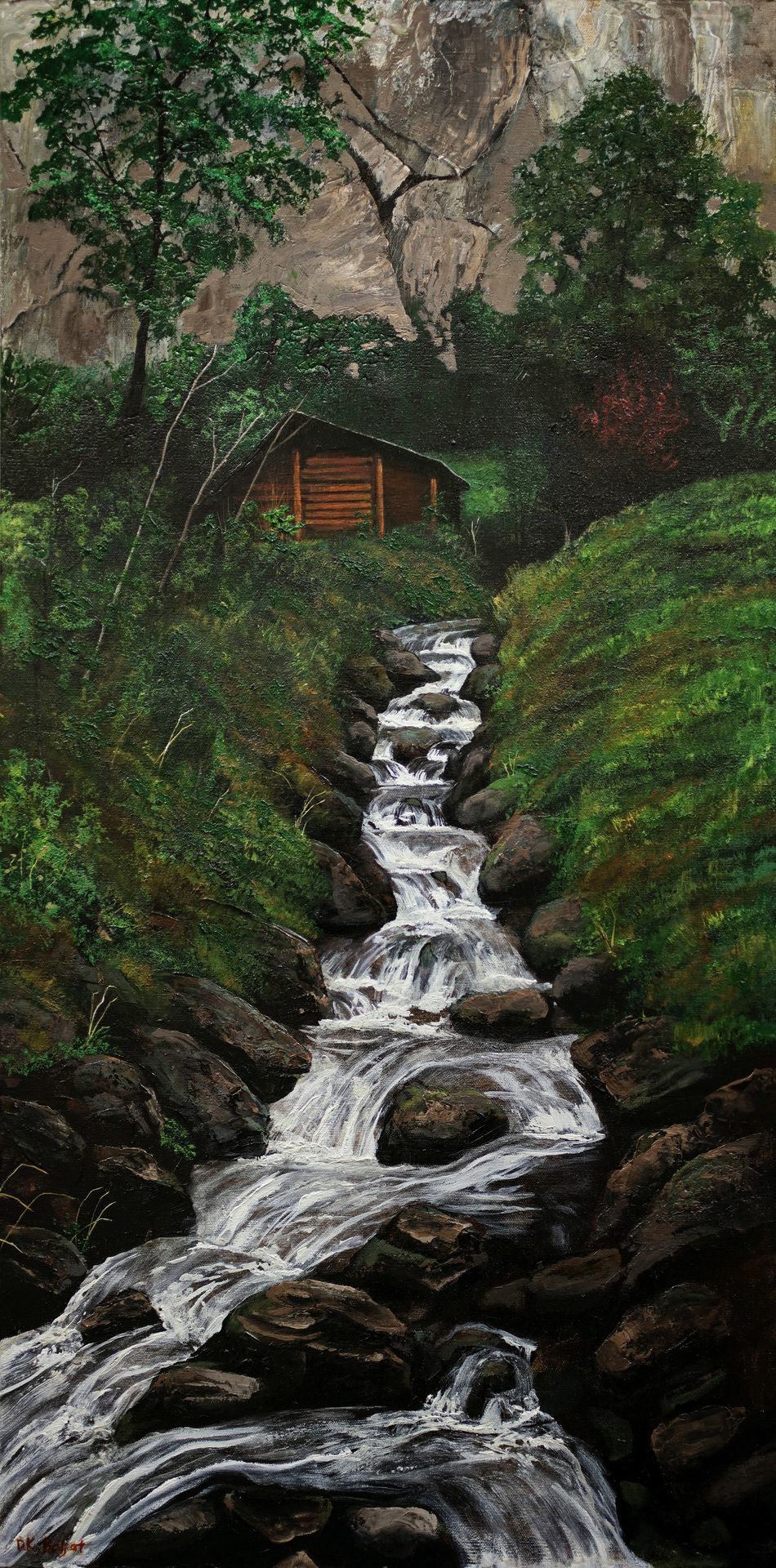 My paintings lately are landscapes or small birds. I am relaxed in nature and I am compelled to recreate that feeling in my paintings, my goal is to share how the landscape makes me feel. When painting birds, I focus on color and portraying their personalities. 
I take reference photos if I cannot paint on location, so I'll remember the most important parts when painting it.
I underpaint a sketch in acrylic paint and add texture if necessary. When its dry, I layer oil paints adding shadow, color and light to my painting, finally I paint in any details if necessary.
I have painted for 15 years. In 2019 after a diagnosis of MS I quit painting to learn my new health routines. I was surprised and processing shock at the time. I realized after those few months of not painting that painting is a joy, so I paint daily, it's the bright side of my day.  I teach acrylic painting online and share my love of painting to build confidence in people who believe they can't draw a stick figure.
A New View

Murren

Wing And A Prayer
---
---
Acrylic | Oil
Community: Lake Oswego/West Linn
Studio Number: 69
Email: darla@dkboljat.com
Website: www.dkboljat.com
Facebook: D.K.Boljat.Inc
Instagram: dkboljat
Subscribe to Our Newsletter