Erika Rier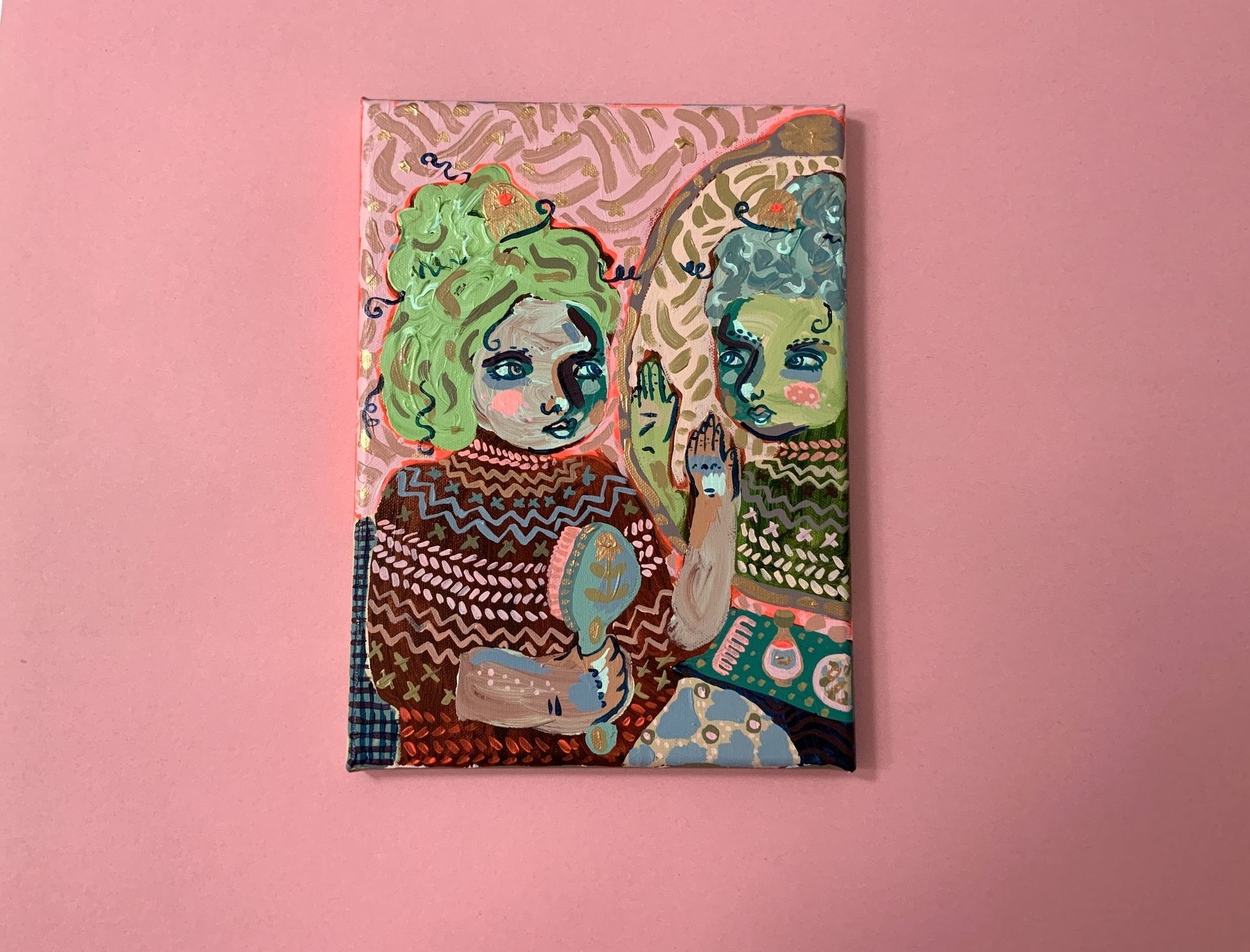 My work is particularly focused on portraying the inner life of women as well as changing our expectations of women's roles as a subject within art.
It is my mission to create art depicting women engaged with their world and shaping their reality, rather than depicting passive women shaped by the male gaze. It is important to me that when a woman or femme person looks at my work they see their own struggles and realities and dreams reflected back at them and that they see the beauty we each possess is our ability as women to persist no matter the obstacles.
As an interdisciplinary artist I'm always exploring new mediums. Currently, I mostly create paintings, mixed media works on paper, and ceramics in a style I call folk surrealism. I'm focused on developing a visual narrative which I have been building over the past 15 years built with pattern, color, and line.
Mountain Women

Some Medieval Travelers

At Her Vanity
---
---
Ceramic|  Drawing | Acrylic
Community: SE Portland
Studio Number: 64
Email: erika@erikarier.com
Website: www.erikarier.com/
Instagram: @erika_rier
Subscribe to Our Newsletter