Evan Burnette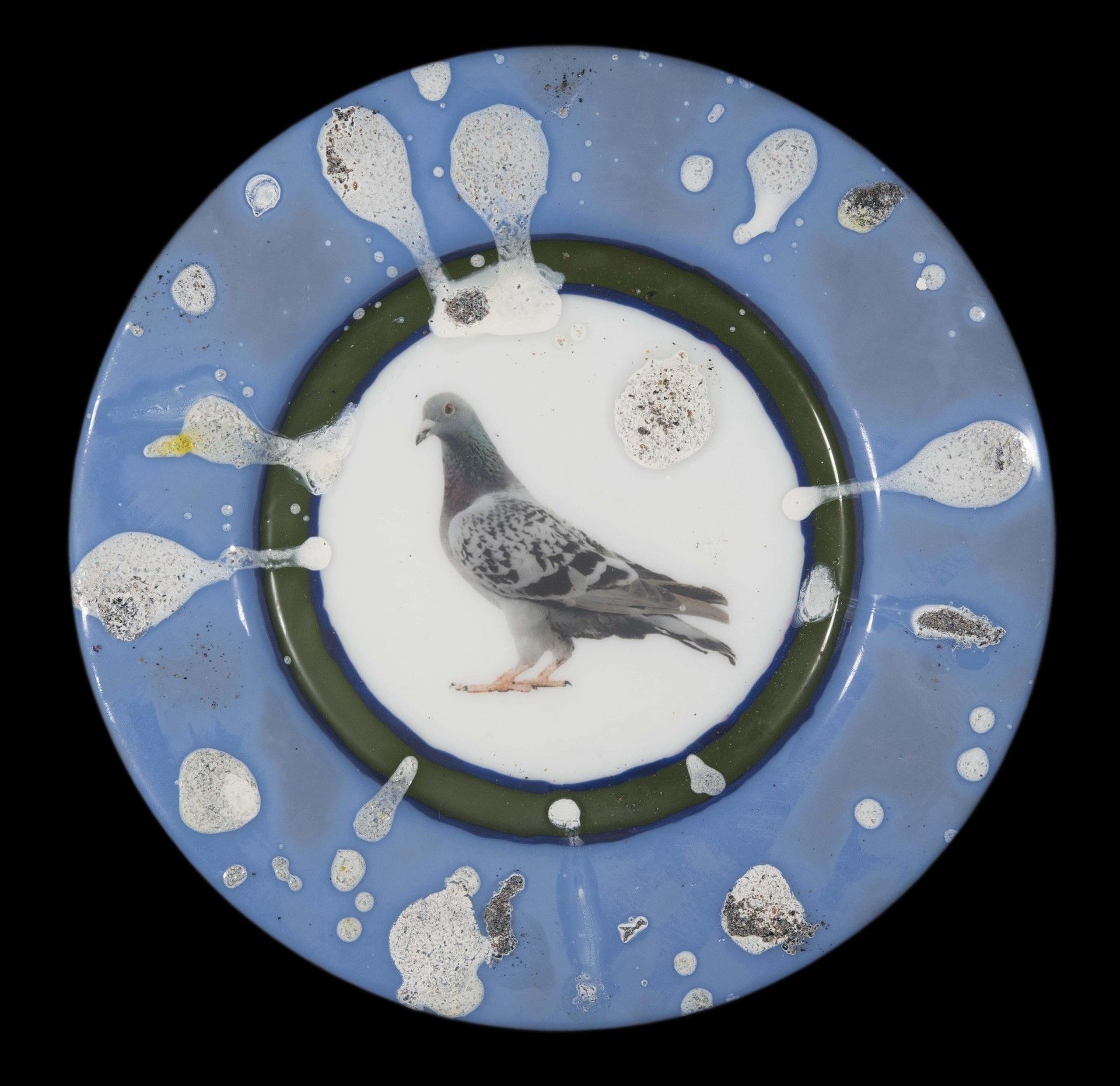 In the twenty-first century it is a full-time occupation to weed out bullshit from fact and reason. We are constantly bombarded by half-truths, scams, ulterior motives and advertisements disguised as news. Vigilant cynicism is one's only defense against being taken as a rube. Because of this I attempt to approach all aspects of life through lens of scientific reason.
In many ways the cynicism we are forced to exercise in refraining from clicking on the advert for that new vacuum cleaner is much like the reductionism which came to prominence during the Age of Enlightenment. This had an unintentional side-effect. People needed a release and began to reject logic and order. They turned toward Absurdism and nonsense for entertainment.
My art is a response to the excessive logic needed to thrive in our time. I am interested in Absurdism, Surrealism, and Psychedelia: disconnections from the seriousness of life.
Commemorative Pigeon Plate v3

The Buscemi Plate v4

Pink Dichroic Glitter Chicken
---
---
Glss | Sculpture | Metal
Community: North Portland
Studio Number: 2
Email:evan.lagpdx@gmail.com
Website: www.evanburnetteart.com or www.localartglass.com
Facebook: Local Art Glass
Instagram: localartglass
Etsy: localartglasspdx
Subscribe to Our Newsletter