Jennifer Foran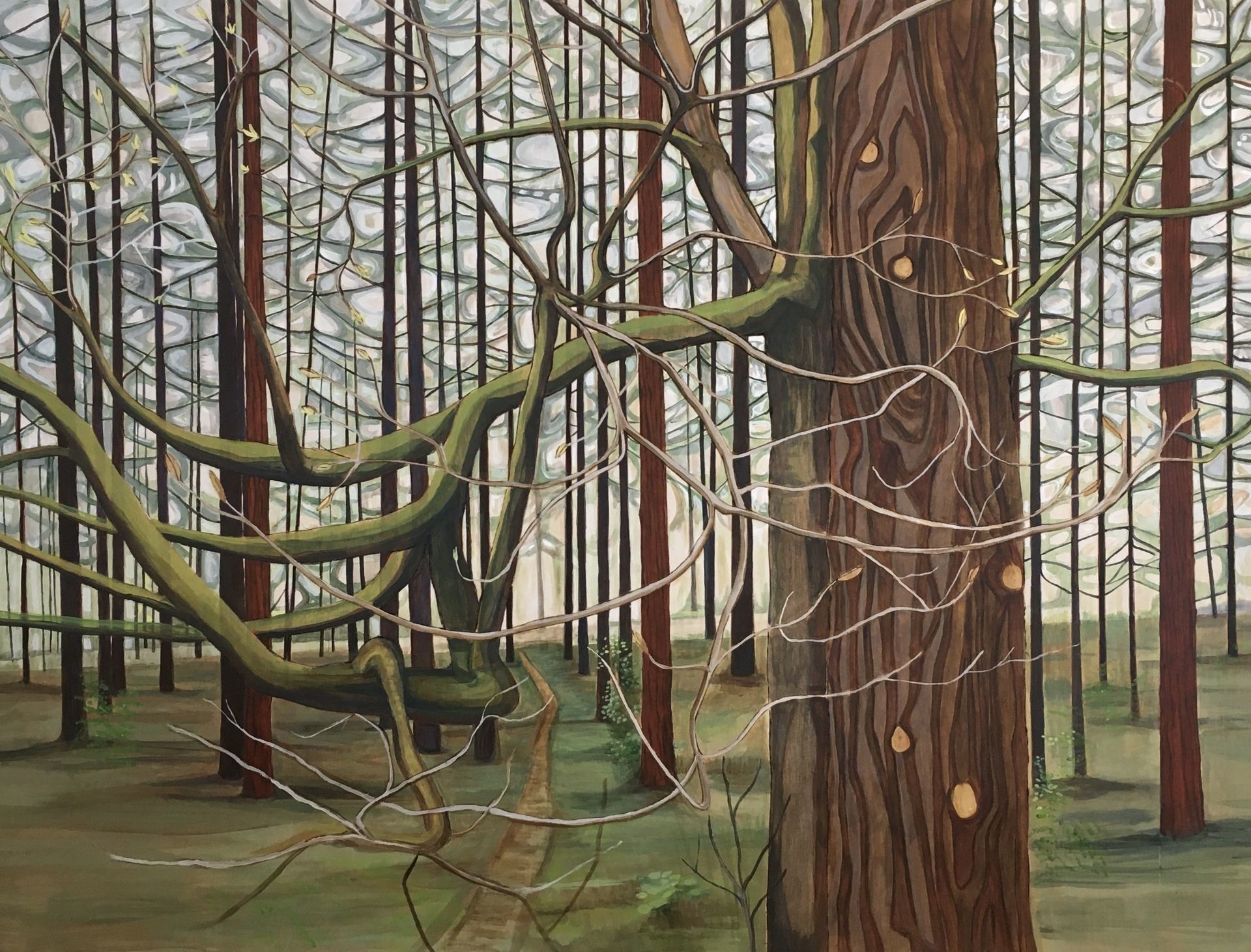 The line of a tree branch originally inspired my work.  The absence of leaves allowed interwoven lines to connect and create multiple windows. The spaces between the branches intrigued me as they framed what existed beyond.  I continue to look within these lines as I seek the patterns of trees found in the grains of wood.  As the grain twists and turns, it begins to transform from lines, to threads, to paths that all lead to the soft-spoken reminder that everything is connected.
A cycle is discovered, a balance of give and take.
My process begins by incorporating the Knots and wood grain into my work.  I begin by drawing onto the surface using a wood burning tool.   After I have created the image of a tree I add stain to enhance the grain of the wood. I mostly use colored wood stain for it's translucent qualities.  My work is inspired from the nature that surrounds me in the Portland city parks, mountains and coastline of the Pacific Northwest.
Winter Birches

Return - study

Another Way
---
---
Wood | Mixed Media 2D | Drawing
Community: NE Portland
Studio Number: 30
Email: jenniferlforan@gmail.com
Website: www.jenniferlforan.com
Facebook: @JenniferForan
Instagram: @Jennifer_Foran
Subscribe to Our Newsletter