Catherine Freshley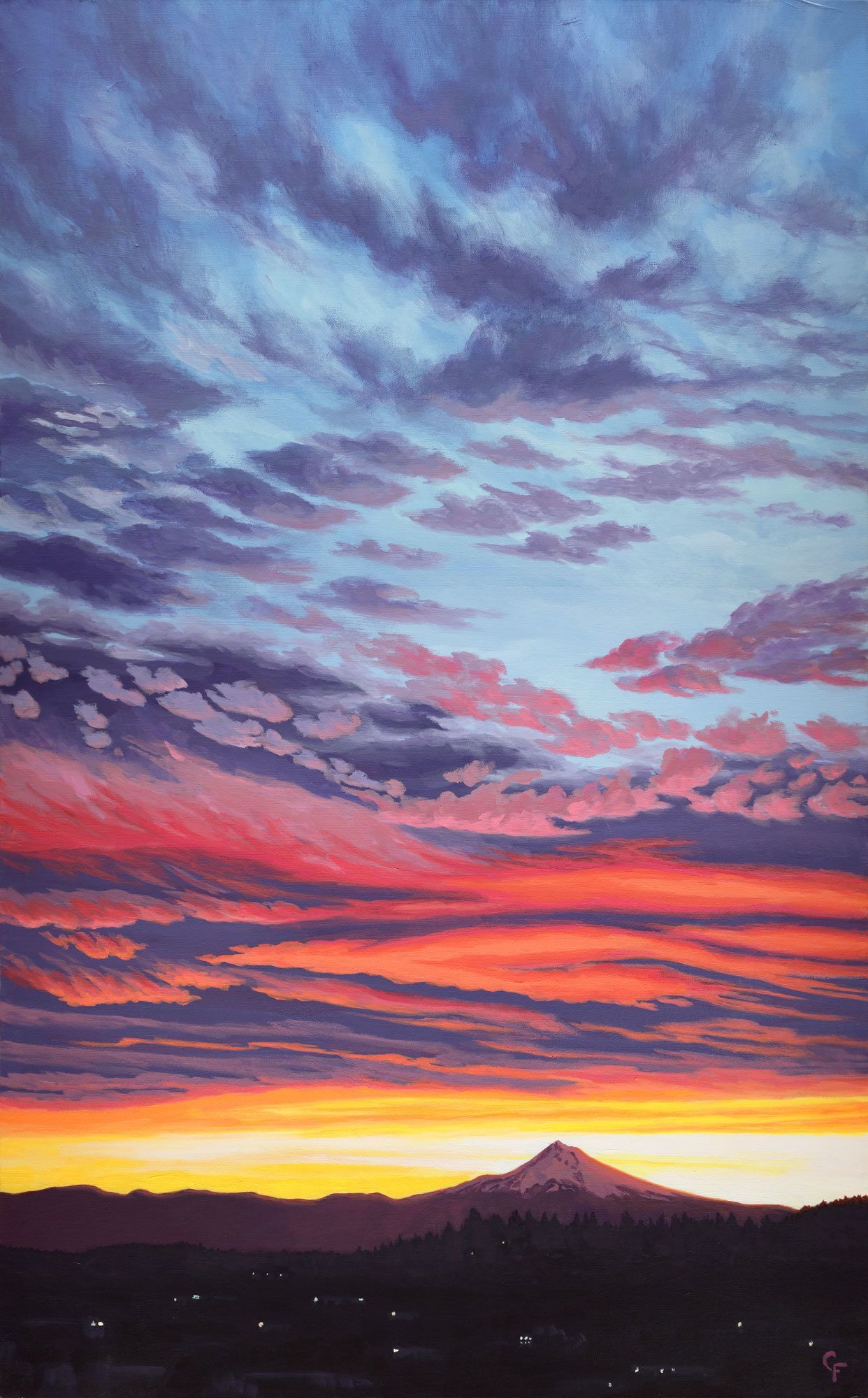 I am not content to simply enjoy the wonder of a spectacular sunrise or the glow of evening light on a field. I am compelled to preserve these scenes of everyday beauty in something more concrete than my memory; I choose paint. Because I am capturing something that Mother Nature has already created, I consider my work to be an act of translation – one medium to another. This view diminishes my attachment to my paintings. 
I want my paintings to transport viewers to somewhere that is familiar and comfortable – even ordinary. My paintings capture what a place and a sky feel like, but they are not too specific; I want viewers to layer their own memory and their own meaning onto my paintings.  
My paintings are from places that I have been and photos that I have taken. My paintings are acrylic on canvas.
Low Tide, Late Morning

Sunrise Over Mt Hood 2

Reclaiming Summer -Sauvie's 2
---
---
Acrylic
Community: NW Portland
Studio Number: 95
Email:catherine@catherinefreshleyart.com
Website: catherinefreshleyart.com/
Facebook: CatherineFreshleyArt
Instagram: catherinefreshley