Jon Gottshall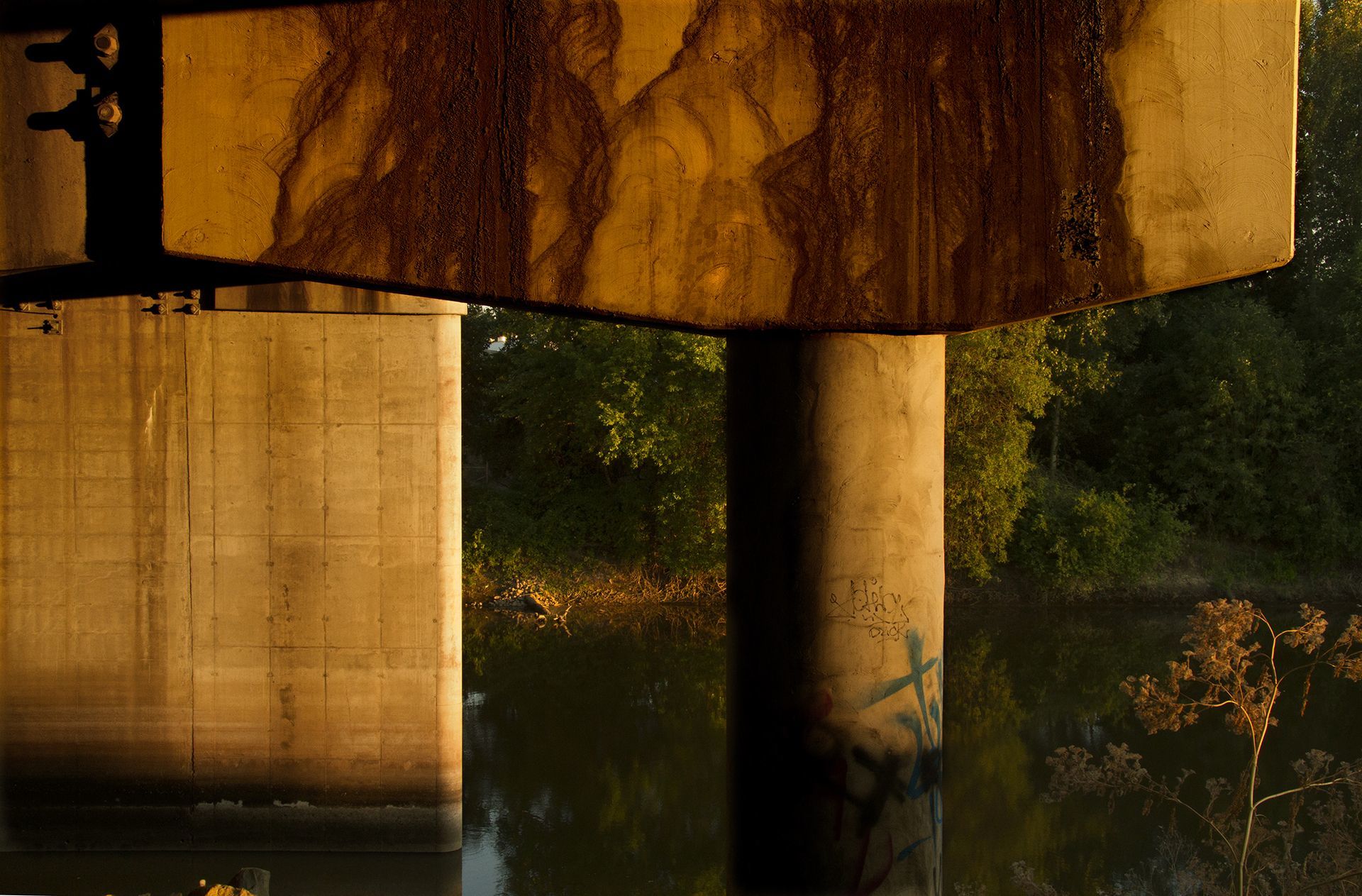 Floodplain
The floodplains along the confluence of the Willamette and Columbia Rivers were, in their pre-development state, a braided maze of tidal and seasonal streams, wetlands and marshes. As an intermediate zone between the riverbanks and the drier uplands, the floodplains supported one of the regions most diverse and complex ecosystems, home to a wide variety of aquatic and upland species.
The floodplain that now exists along the Willamette and Columbia Rivers is quite different from its pre-settlement condition. As the wetlands were drained, the drier land became ideal for economic development—railroads, warehouses and manufacturing became the main utility of the floodplains, kept behind a protective barrier of levees. 
Not all of the waterways were eliminated, of course. The Willamette has been channeled, what was once a real Swan Island is now a peninsula, the upriver eastern channel filled and now spider-webbed with railroad tracks. The Columbia Slough, along with several l...
Bottom Of The Peninsula Drainage Canal

Elevated Lombard

I-5 Pier Over The Columbia Slough
---

Digital Photography
Community: North Portland
Studio Number: 9
Email: jon@jongottshall.com
Website: www.jongottshall.com
Facebook: jon.gottshall
Instagram: jongottshal
Subscribe to Our Newsletter