Claudia Hollister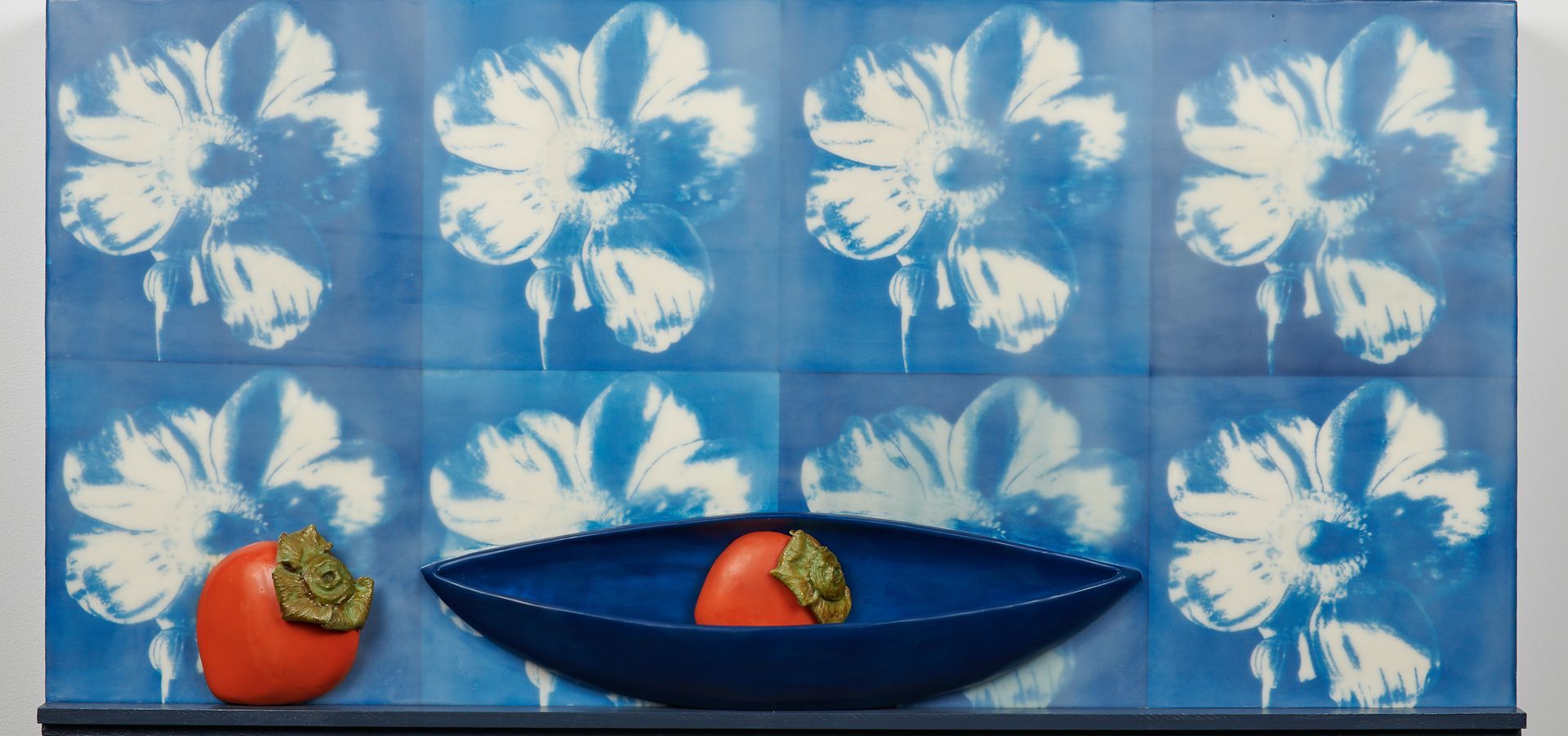 My encaustic vessels and persimmons focus on voluptuous forms.
The translucent contours in the bowl result from shaping and sculpting back layers of encaustic wax. Transforming everyday objects from humble materials into delicately detailed paintings.
Current and past collections of work utilize sculpted, dimensional, deeply rich colored wax objects. These are built over cyanotype prints and altered papers. The grounds, "Wallpapers', create a dialect of pattern used to frame the dimensional encaustic work.
Two paintings feature Cyanotypes of Japanese Anemone flowers from my garden. 
The images were created from photographs and Sun printed from negative film over light sensitive paper. My intention is to evoke a sense of place through exploring the relationship between the scale of the floral images to the vessel and persimmons.
The dimensional shelf creates a subtle element that's designed to ground and hold the encaustic forms.
Tapestry

Lovely Blues

Persimmons With Blue Bowl
---
---
Encaustic | Photography | Printmaking
Community: SE Portland
Studio Number: 53
Email: claudia@claudiahollister.com
Website: www.claudiahollister.com
Facebook: Claudia Hollister Stearman 
Instagram: Claudia Hollister
Subscribe to Our Newsletter