Jane Pellicciotto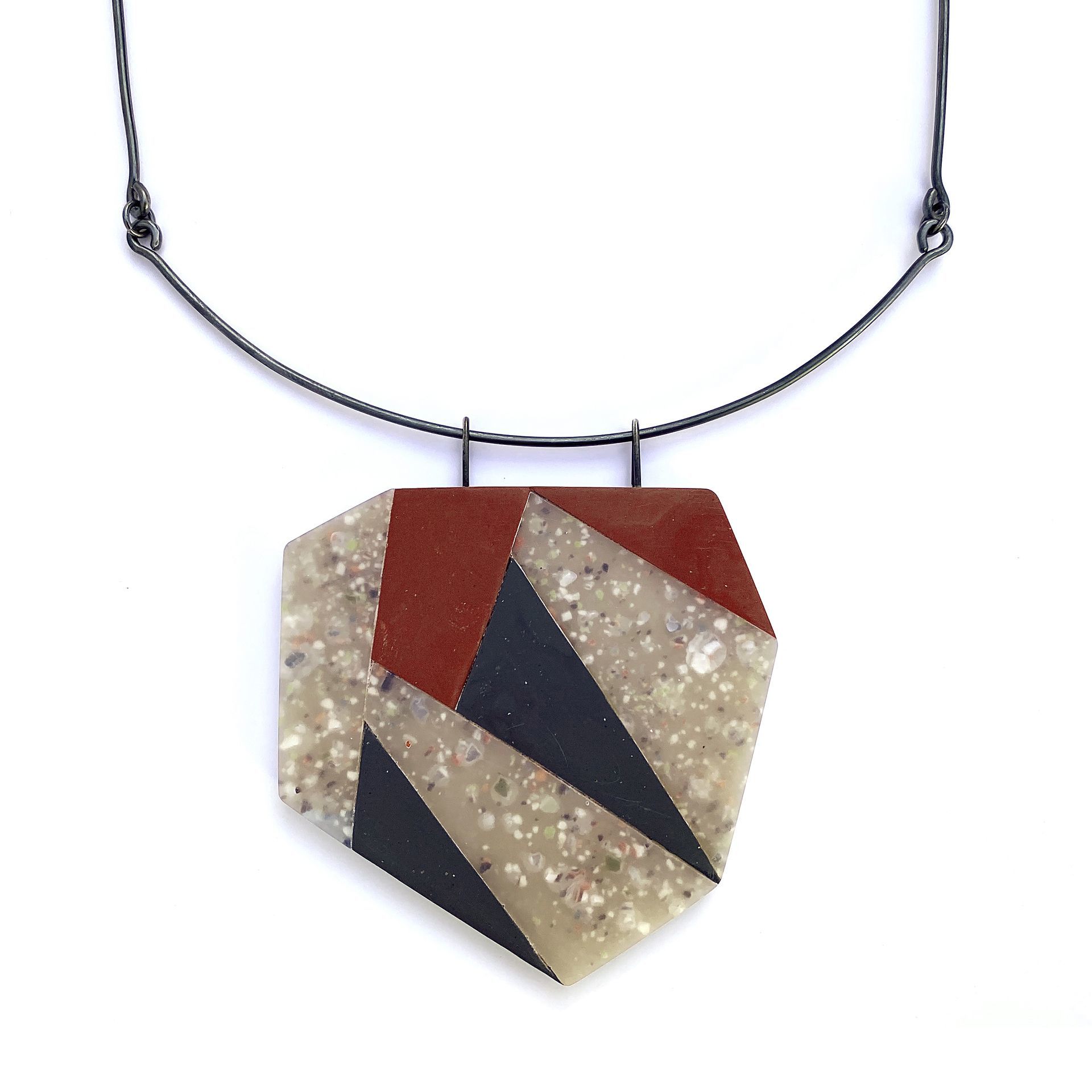 I make mixed-material jewelry for design lovers. Much of my inspiration comes from the urban environment, surfaces and forms worn from use and the elements. I seek out the inherent design truths in what I see and distill them down into a wearable form.
The contrast and asymmetry in my work reflects our own inherent contradictions and imperfections. Rather than just pure adornment, I want my jewelry to celebrate our curious human natures and our physical environments with their quirks and accidental beauty. I do this through materials such as sterling silver, enamel on copper, polymer clay, wood and found materials.
I juggle a graphic design and branding business with my jewelry, working from a home studio where I drift back and forth between client projects, jewelry making, the kitchen to stir a pot of soup and the garden to pull weeds. Outside of pandemics, I travel nationally for juried craft and art shows, and sell my work in galleries and online.
Mezzo Slice Enamel & Silver Earrings

Mosaic Pendant

Black and White Layered Ring
---
---
Jewelry
Community: NE Portland
Studio Number: 36
Email: jane.pellicciotto@gmail.com
Website: http://janepellicciotto.com/
Facebook: jpdesignjewelry
Twitter: @allegrojane
Instagram: @jane_pellicciotto
Subscribe to Our Newsletter