Jen Jovan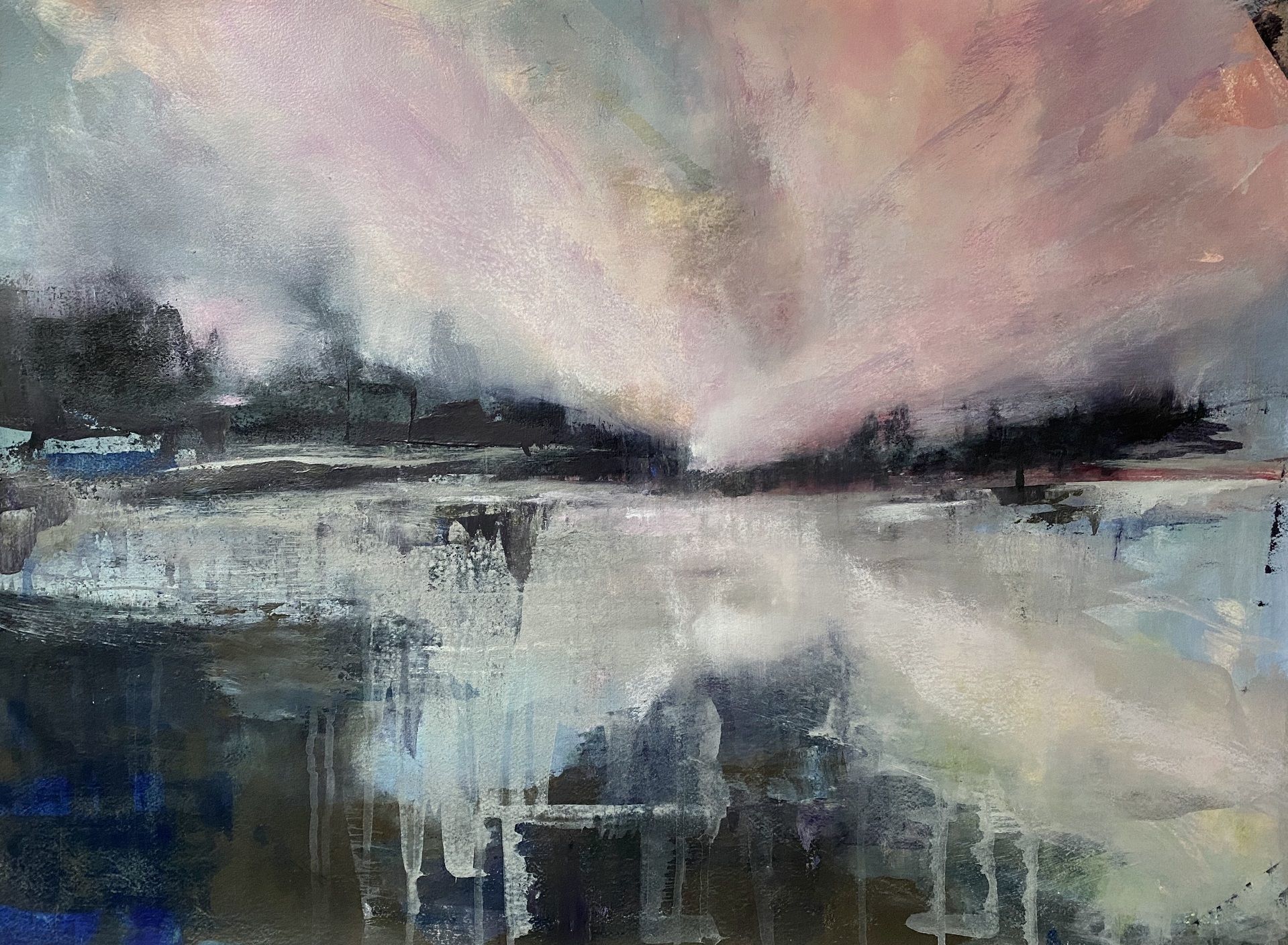 Everyone is a hunter.  Some hunt for fame, fortune, love...in my art, I hunt for emotion.  The elusive emotions and the everyday - kestrels and crows.  I catch emotion and insert it into an abstracted form, whether landscape, seascape or figurative. If I've done it well, the viewer will feel - feel something powerful, maybe, or something sweet, wistful, longing - and then the art is finished.  I can walk away and begin again.
My process varies but is nearly always intuitive. A landscape might follow a hike where I've stood on top of a mountain in the clouds, crying with joy. A figure might emerge after witnessing a loved one's pain, a societal injustice, or after reading a poem that moves me deeply.  The medium is paint (all kinds), charcoal, crayon, pencil, ink.
The tools are hands and paper towels, brushes and wedges, scrapers and squeegees and credit cards and spatulas.  The medium and tools are used on canvas, board, paper, reclaimed wood - each substrate delights by providing...
Big Sky

Robust Vulnerability

Break the Bridle
---
---
Mixed Media 2D | Acrylic | Collage
Community: SE Portland
Studio Number: 56
Email: imajenation@gmail.com
Website: www.jenjovan.com
Facebook: malarkeymaven
Instagram: jenjovanart
Subscribe to Our Newsletter