Leah Kohlenberg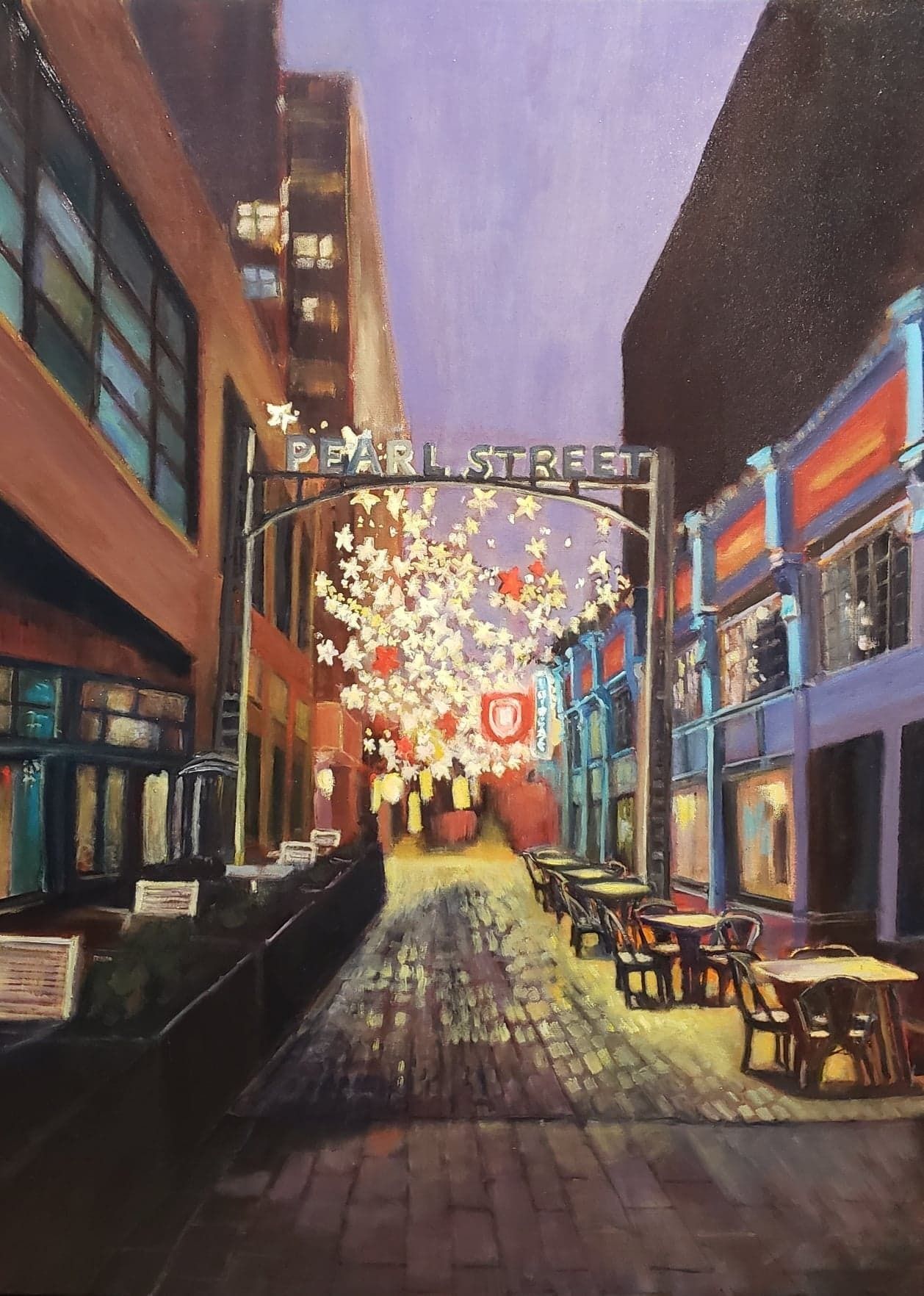 I consider myself an urban painter, and more specifically, I'm interested in story.
I selected these three paintings because they not only showcase my work, but also create a narrative - from zoomed out exurban car on a quiet road, to an empty cobbled street of closed restaurants, to a closeup of boys playing by a fountain.
All of them were painted in 2020 or 21, and I think the first two in particular reflect the isolation and emptiness of urban areas created by the pandemic.  The third, based on a photo I took in 2011, reminds me of the pre-Covid life I miss.
Blue Highway

Fountain Play

Pearl Street
---
---
Oil | Acrylic | Watercolor/ Ink
Community: North Portland
Studio Number: 13
Email: leah.kohlenberg@gmail.com
Website: www.leahkohlenberg.com/
Facebook:  Leah.Kohlenberg
Instagram: @leahkohlenberg
Subscribe to Our Newsletter