Laura Pritchard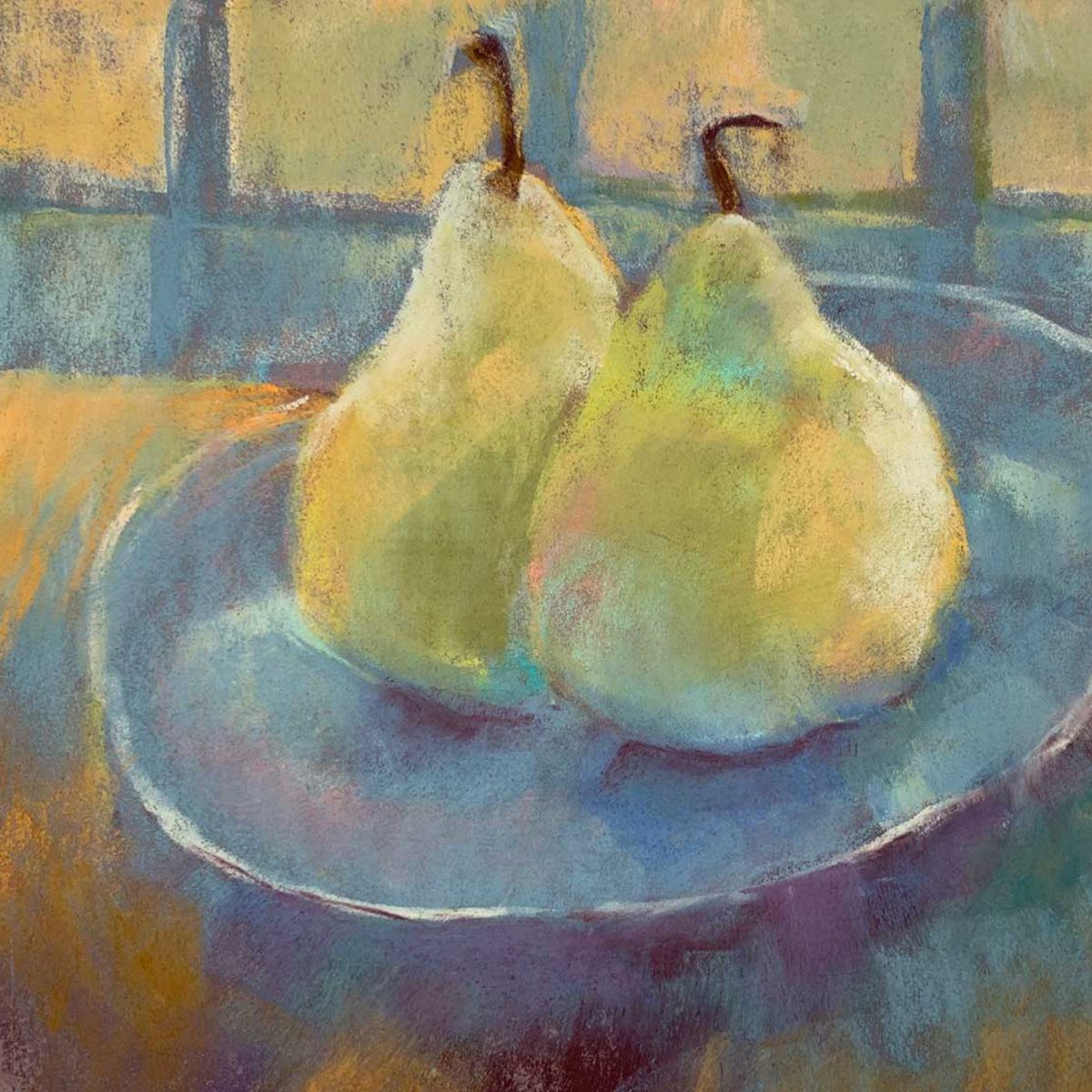 I love the landscapes of the Pacific Northwest and enjoy taking what strikes me from a view and trying to express it on paper. I also like looking close in, seeing the structure and details that we usually miss till we really look.
I paint in soft pastels and watercolor. For pastel paintings I plan the composition with a quick thumbnail sketch, then begin on sanded paper with an underpainting or with hard pastels as a base layer and softer pastels for additional layers
I've completed workshops with a number of artists including Judith Cunningham, Susan Ogilvie, Richard McKinley, William Park, Tony Allain, Carol Riley and Judy Morris.
Red Bell Pepper

Pears with Blue and Gold

Storm Clearing Over the Plateau
---
---
Pastel | Drawing
Community: SE Portland
Studio Number: 62
Email: pritchardlaura@icloud.com
Website: www.laurapritchardfineart.com/
Instagram: laurapritchard.pastels or lpritchard.365.sketches
Subscribe to Our Newsletter