Mary Casey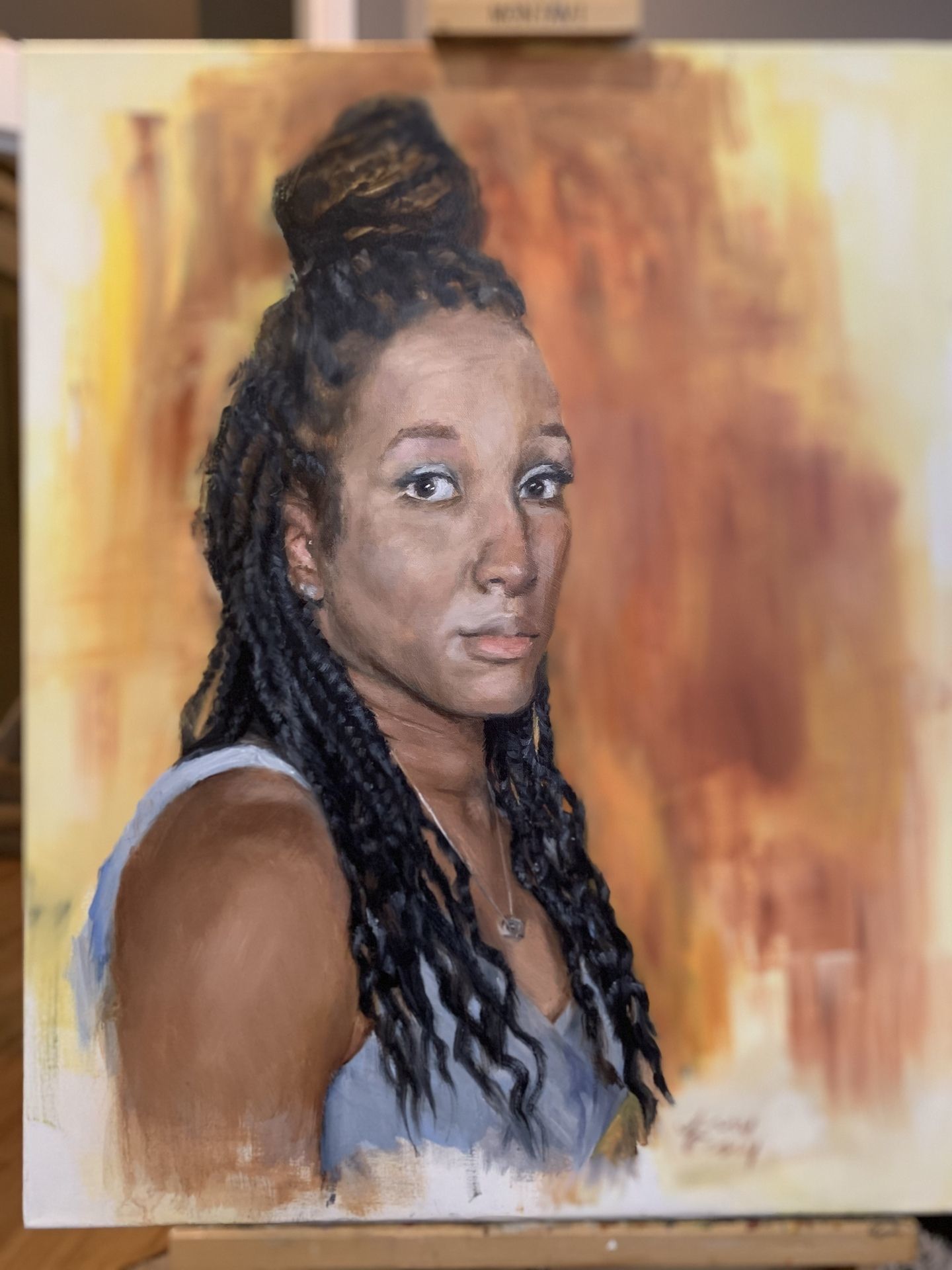 My work can be described as contemporary impressionistic realism.
I specialize in oil paint, and I have been painting people for @10 years, both commission work and my own ideas and portraits of people. While figurative work is my prime subject matter, I am constantly exploring and trying to push new boundaries regarding technique and color.
It's so exciting for me to capture people in a way that is inspiring, and tells a story. I like to think that I capture and reflect our time and our culture through painting portraits. And I love people's faces. I also paint animals, dogs particularly.
The Bridesmaid

Chairman of the Board

Irish
---
---
Oil
Community: NW Portland
Studio Number: 44
Email:mcaseyart20@gmail.com
Website: www.marycaseyfineart.com
Instagram: mcaseyart20
Subscribe to Our Newsletter