Joanne Radmilovich Kollman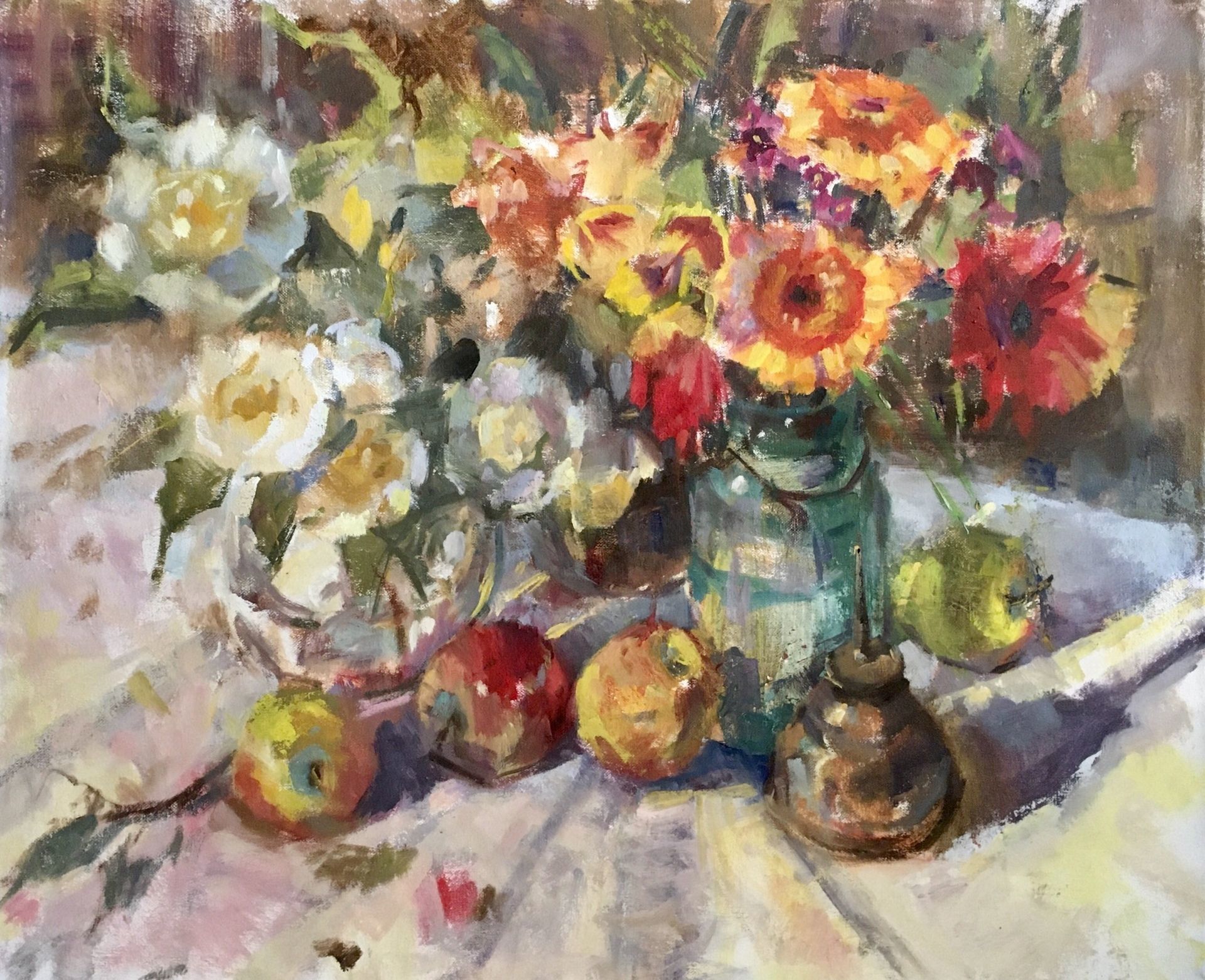 I am a representational painter.
I focus on the essence or energy of my subjects through the rhythm of brushwork and depiction of my observation of the movement of light. I mostly paint from life, over the past year I have painted from models on zoom, still life, and some of my past photography due to the pandemic.  This time has given me opportunity to focus more intently on paint quality, composition and to build a yearning for outdoor painting. Teaching all levels of expressive painting on zoom has cultivated my own understanding of my concepts, ideas and mechanics of painting.
Painting for me is an exploration of the unique relationships in each painting, size, placement, color and value changes and effects of relating one one to the other. Painting reflects life, it is all about relationship for me. Sharing my process has cultivated deeper personal relationships with others as well as connecting with strangers to no longer be strangers.
---
---
Oil | Drawing | Printmaking
Community: SE Portland
Studio Number: 63
Email: joradart@comcast.net
Website: radmilovichkollman.com or joannekollman.com
Facebook: joanne.r.kollman
Instagram: joannekollman 
Etsy: JoanneKollmanArt
Subscribe to Our Newsletter