Rebecca Flaum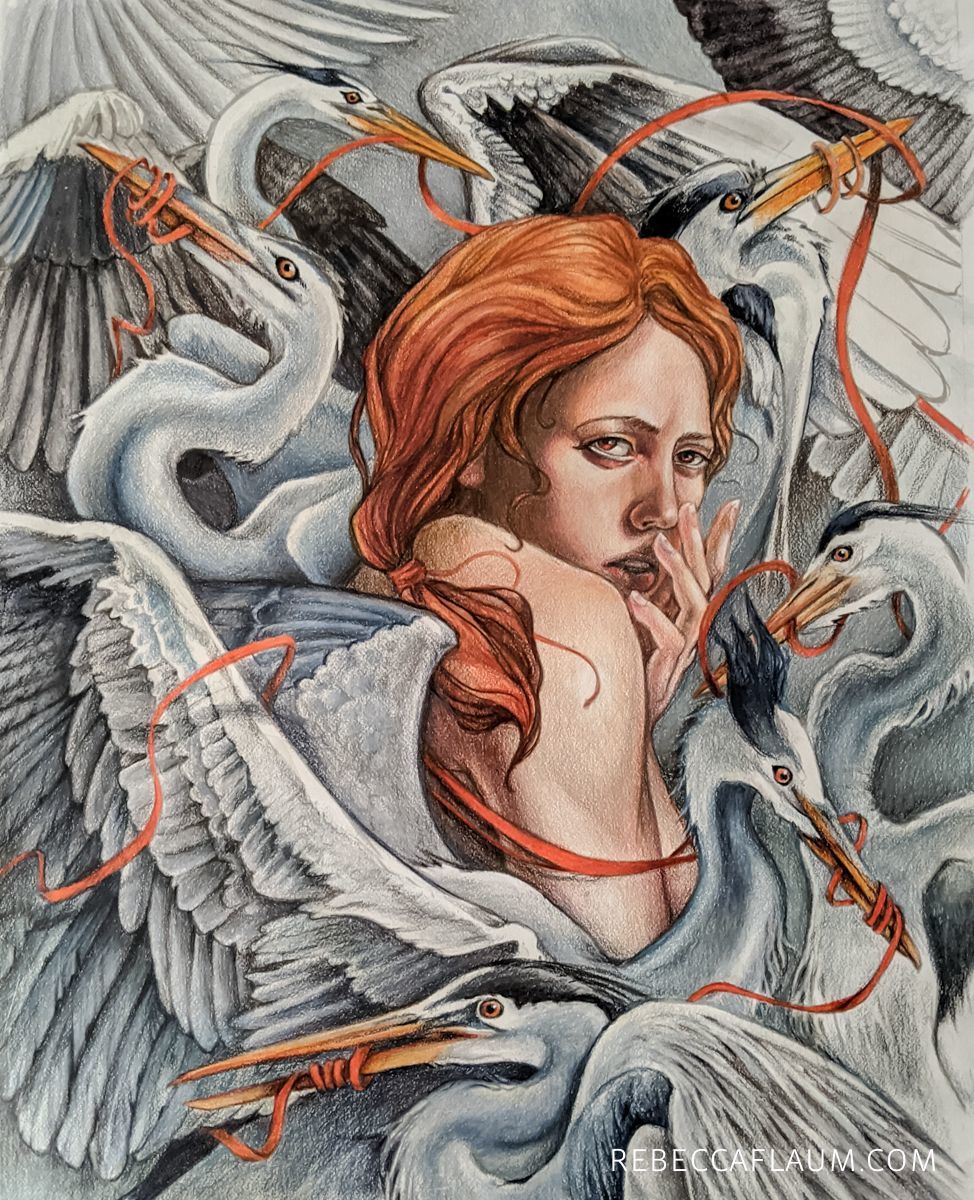 As children we each held within us a richly textured fantasy world, a place of escape and play, where fantastical creatures roamed and we wandered through our dreams and wishes.
Most of us lost track of the entrance to that world as we grew up, as reality blocked familiar paths and responsibilities took the time we once had to explore it. I am interested in what happens to that world as we grow up.
In my work that land is still populated with the dreamy beasts of my childhood but the darker realities of the universe have begun filtering in. Magic and mystery still pervade but they now hold all the complexity that adult life does. Good and bad are no longer so clear, and kindness and cruelty exist side by side. My fantasy world is still a place of escape and play but its purity is no longer guaranteed.
Oregon Garden

Mourning

Autophobia
---
Drawing | Watercolor/ Ink | Digital
Community: North Portland
Studio Number: 5
Email: studiocatawampus@gmail.com
Website: www.studiocatawampus.com
Facebook: studiocatawampus
Instagram: www.instagram.com/studiocatawampus
Twitter: studiocatawamp
---
Subscribe to Our Newsletter