Rebecca Gerendasy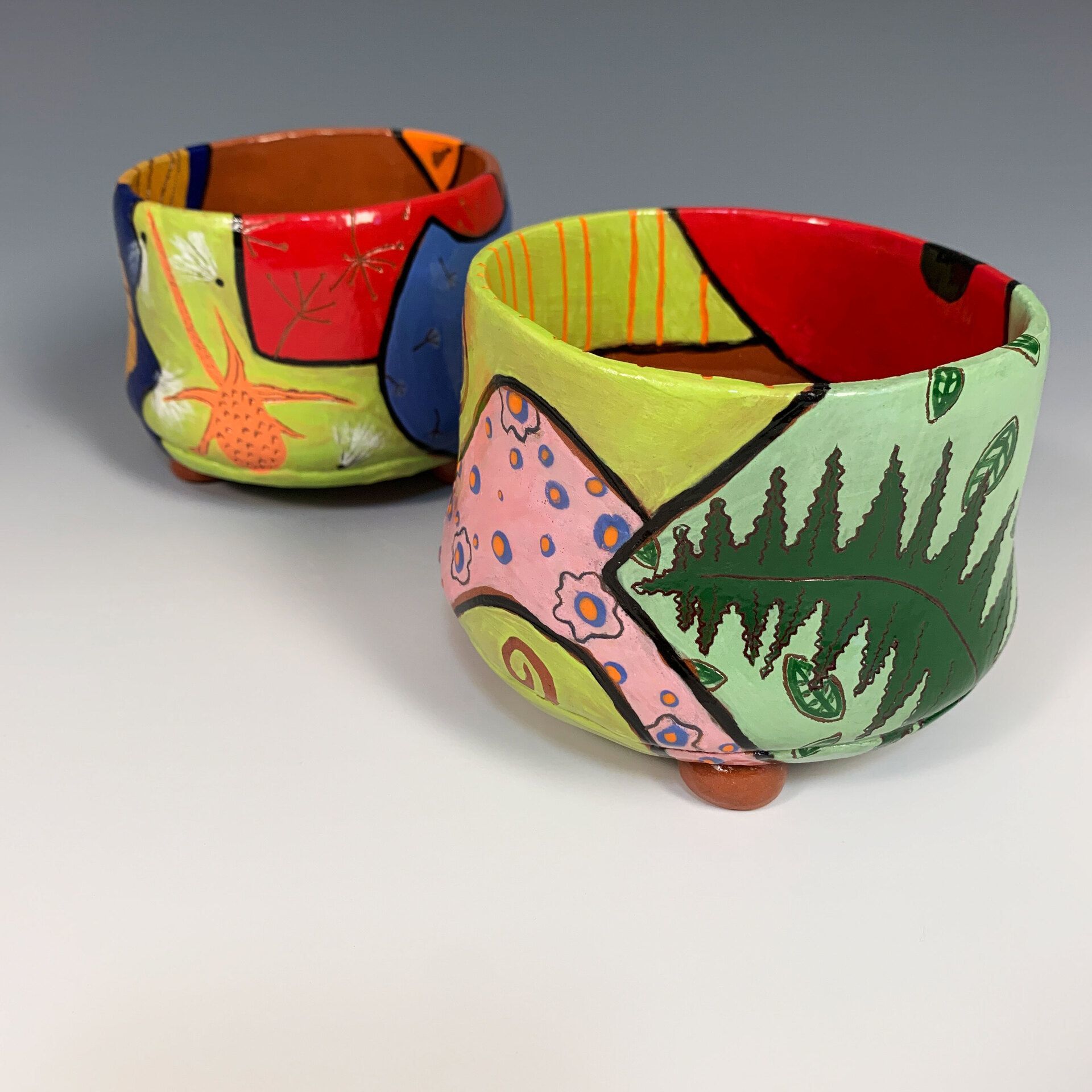 I'm one of those people who have been creating art their entire life.
In childhood I preferred painting and drawing to playing tag outside on a sunny day. After a rainfall, I would be in the mud making cups and bowls, then leave them to bake in the sun. So it was natural I majored in art with a focus on clay—hand-building, not throwing on a wheel.
I roll out slabs, pinch pots, roll coils, hollow out solid-made forms, and pull these together into an object. Sometimes it is useful; other times it is purely for the sake of beauty or brings one joy - both are important functions! I continue to express my love of color through these objects and I hope they will brighten your day.
Woodland Planters

Two Backyard Chickens

Fern Basket
---
---
Ceramics/Pottery
Community: SW Portland
Studio Number: 82
Email:rebecca@rebeccagerendasy.com
Website: rebeccagerendasy.com/
Facebook: rebeccagerendasyart/
Instagram: rgerendasy
Twitter: rgerendasy
Subscribe to Our Newsletter