Teri Fahrendorf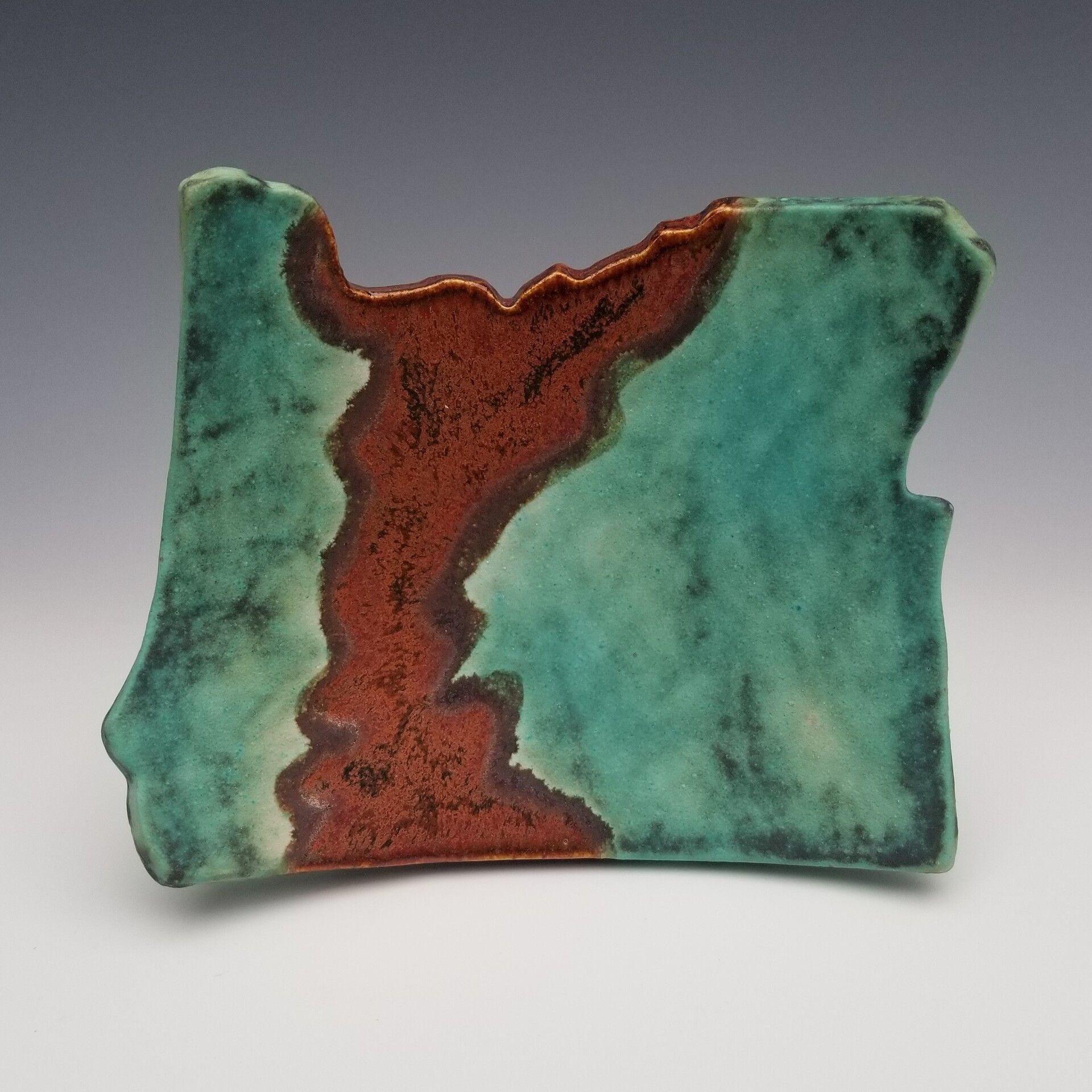 Nature inspires my work, which revolves around the leaves I find on daily walks. I love exploring the texture of leaf veins, and all variety of impressions on clay. My whimsical Mother Mud People sculptures were inspired by a small statue I found below a larch tree in Hoyt Arboretum. I create my own little people with textured "tattoos" all over them using leather embossing tools. 
My stoneware bowls and dishes have a bright, cheerful tone as I love color. All of my work is hand-built, many starting with flat slabs. I'm inspired by Art Nouveau (1887-1918) and its near worship of nature-in-art. Some of my bowls have an irregular rim as I prefer the organic nature of allowing the clay to dry imperfectly.
My Oregon dishes are inspired by my love for Oregon. I spend a lot of time on details, because art should look beautiful from any angle, whether viewed from afar or up close. All my pottery is created in my backyard studio, which was just expanded with a small kiln in June 2021.
Mother Mud People 1

Oregon Copper Stripe 2

Grape Leaf Platter
---
---
Ceramic | Acrylic | Alcohol Ink
Community: North Portland
Studio Number: 4
Email:potter@raindragonstudio.com
Website: raindragonstudio.com
Facebook: raindragonstudio
Instagram: @raindragonstudio
Twitter: raindragonart
Subscribe to Our Newsletter