Victoria Epstein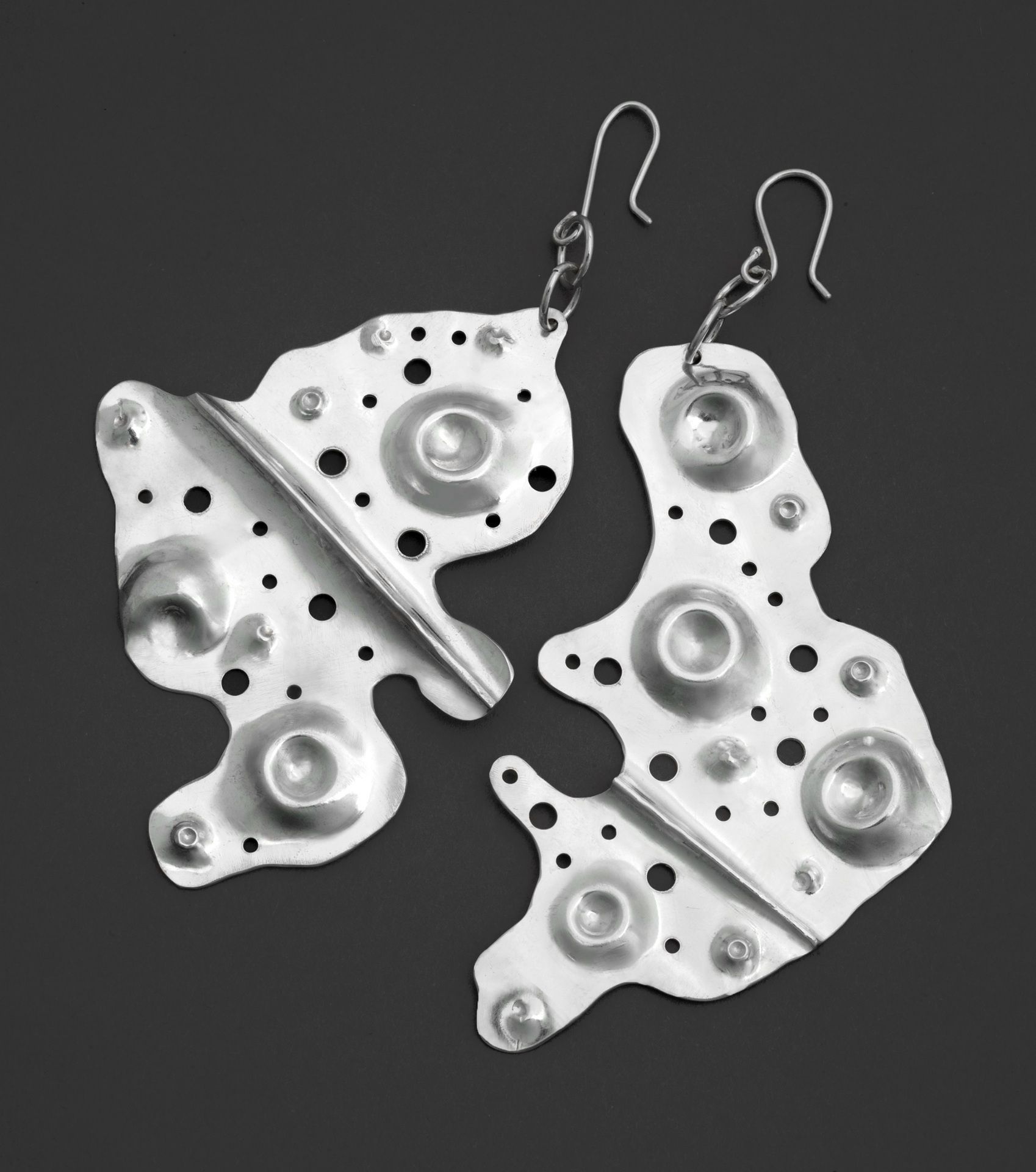 When I was a young girl I loved all kinds of jewelry.  As I grew up, a child of the 80's, I wore crazy Madonna type earrings (the bigger the better) and gummy bracelets & big brass bangles all up my arms.  People in my small town school used to tell me that I had fishing lures in my ears. I started with one class at the 92nd Street Y in NYC in 2002 and never looked back. 
I use sterling silver, copper, gold, shakudo, shibuchi, & bronze in my work. My main focus for the past few years has been my mixed metal work with Shakudo & Sterling and creating one of a kind  pieces.  This past year during COVID however I turned to chain making and have been now incorporating my chain work into my other work. I also work with a lot of thin metal 24 g or higher and use  technique called fold forming.
My jewelry reflects my personal and individual approach to style.   I get inspiration from my urban surroundings.    I search and find the beauty and inspiration where most would not.
Spotted Shakudo & Silver Bracelet

Hearts & Stuff Necklace

Puzzle Earrings
---
---
Jewelry | Metal
Community: SE Portland
Studio Number: 47
Email: victoria@lyriccreations.com
Website: www.rainsparkgallery.com/victoria-epstein
Facebook: lyriccreations
Instagram: lyriccreations
Twitter: lyriccreations
Etsy: lyriccreations
Subscribe to Our Newsletter