Christopher Creath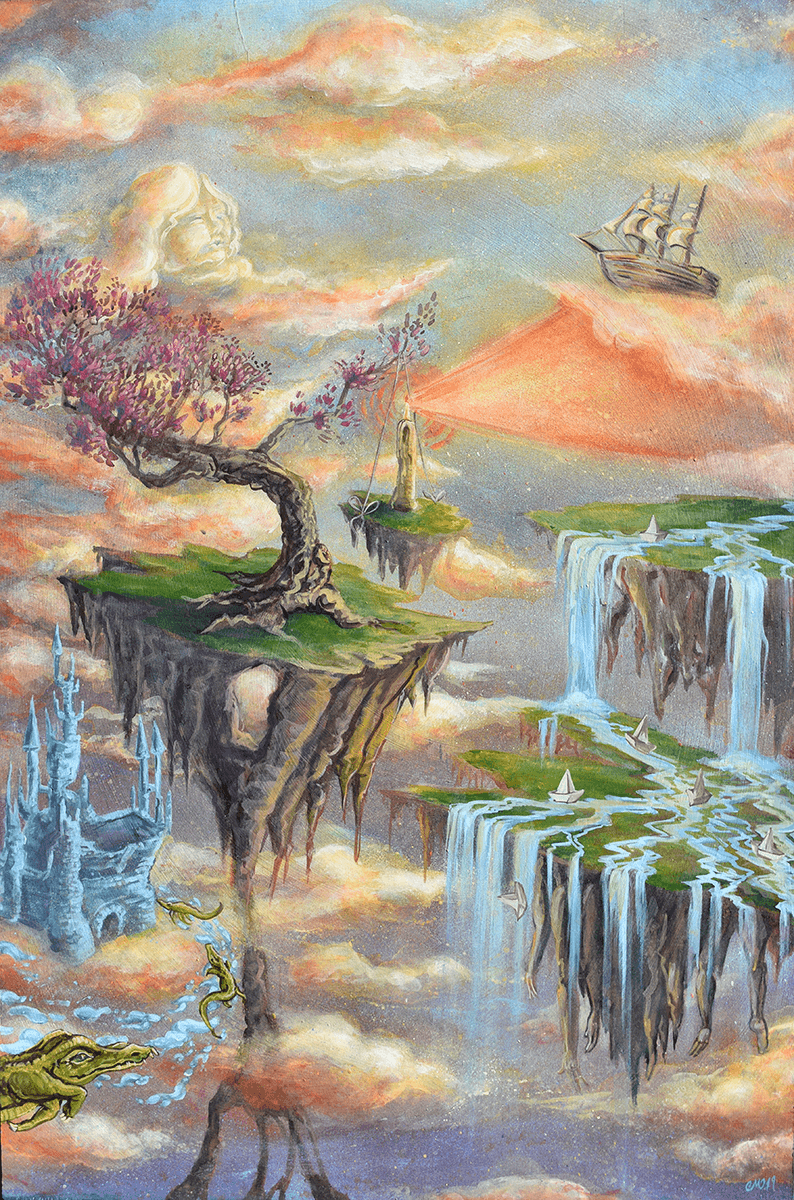 Christopher Michael Creath finds joy in a multitude of mediums, is heavily influenced by surrealism, and has an affinity for texture. With a passion for storytelling, he has worn the hat of painter, animator, illustrator, teacher, children's book author and illustrator. Christopher creates fantastical surrealist landscapes and narratives with the intention of evoking
thought and emotion.
Creating spontaneously allows for gaining clarity, healing and growing. This work addresses subjects like cultivating community, environmental symbiosis, and finding balance. The intention behind this work is to evoke thought, and feeling with my audience, hopefully inspiring meaningful dialogue and action.
Click Images Below for Full Size
---
---
Address: 8945 NE Humboldt St, Portland, OR 97220
Acrylic | Print Making
Community: NE Portland
Studio Number: 40
Email: Tenswordstudios@gmail.com
Website
Facebook
Instagram
Subscribe to Our Newsletter