David Friedman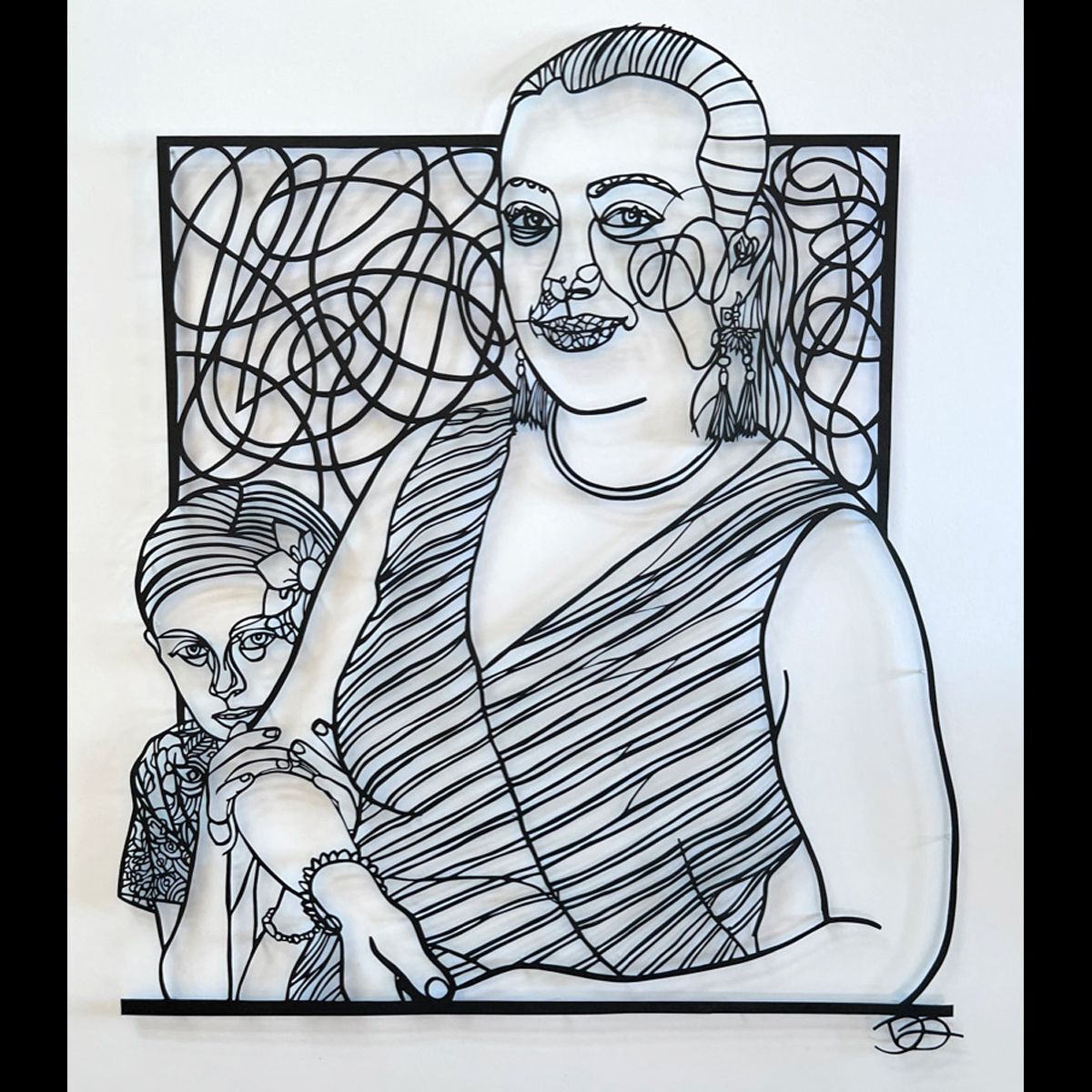 I am an eclecticist. I believe that an artist need not keep to only one or two media, but can grow as an artist through exploration and experimentation in as many media and styles as they have time for.
I got interested in making art my freshman year of college at the University of Illinois in 1978. I took a workshop at the Hillel on campus in Hebrew Calligraphy. From that seed, I was encouraged to keep drawing, trying many different kinds of pens and pencils. I took a drawing course at the University for non-art majors. Eventually, I decided to study painting and design. I was highly influenced by Paul Klee, Rene Magritte, Pablo Picasso, Marc Chaggall and Ben Shahn. I'm also influenced by everything I see. Easily impressionable, I struggled with creating my own style.
I've created works in painting, scratchboard, watercolor, manipulated polaroid photography, sculpture, drawing and papercutting.
My current work focuses on papercutting and digital art. I often use digital tools to develop my papercutting designs and I have a practice of drawing daily either in sketchbooks or on an ipad.
Using both traditional papercutting techniques along with reflective color optics, I emphasize the dimensionality of paper by hand cutting the paper using scalpels and x-acto knives and then mounting the papercuts using mini-stilts that I create. Color is laminated on the back of black paper so that the color reflects upon the museum board that the stilted papercuts are mounted to. My work in paper began by taking my original designs and cutting them out in black paper but soon I started creating multiple level pieces with many colors. My newest work uses the reflective optics of color paper to create color "shadows" that look like the pieces have been airbrushed behind the paper...but it is solely light.
Click Images Below for Full Size
---
---
Address: 4316 NE 38th Avenue Portland, OR 97211
Paper | Paper Cutting | Print Making
Community: NE Portland
Studio Number: 45
Email: david@friedart.com
Website
 
Subscribe to Our Newsletter