Gesine Kratzner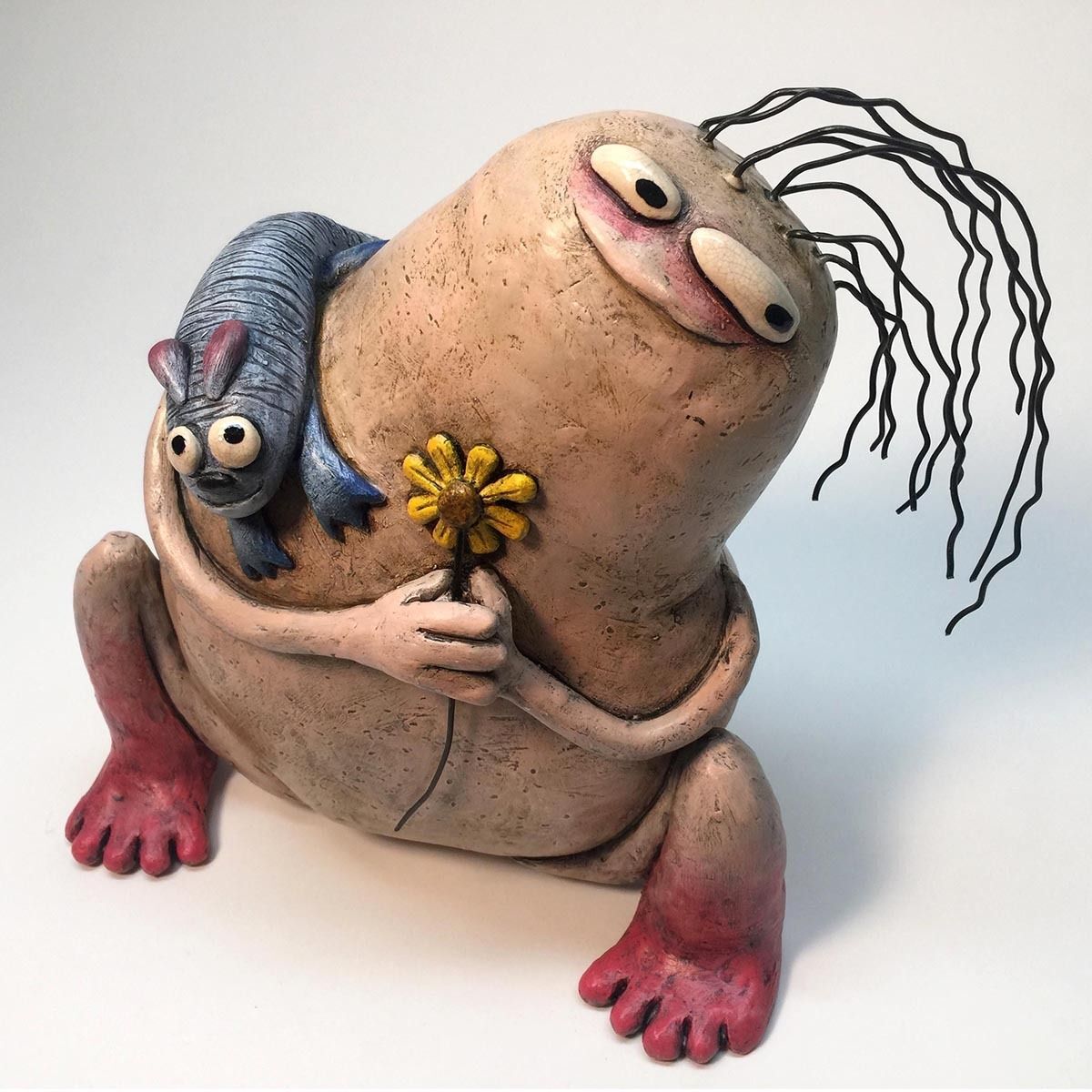 A veteran of the Portland stop-motion animation scene since 1995, I am now more and more able to concentrate on my true love: sculpture.
I work in a variety of sculpting mediums- ceramics, polymer, epoxy-, mostly in small to medium formats, that are almost always painted with acrylics.
Like in my character design work for animation, my personal art lives from the emotions conveyed by my creatures- the small joys and dramas they experience. At any given time there are always a lot of eyeballs looking at me in my studio.
---
---
5536 NE 27th Ave, Portland OR 97211
Sculpture | Ceramic | Mixed Media 3D
Community: NE Portland
Studio Number: 49
Email:  gesinekratzner@gmail.com
Website: www.gesinekratzner.com/
Facebook: Gesine Kratzner
Instagram: @gesinekratzner
Twitter: @blobhouse
Subscribe to Our Newsletter