Holly Monroe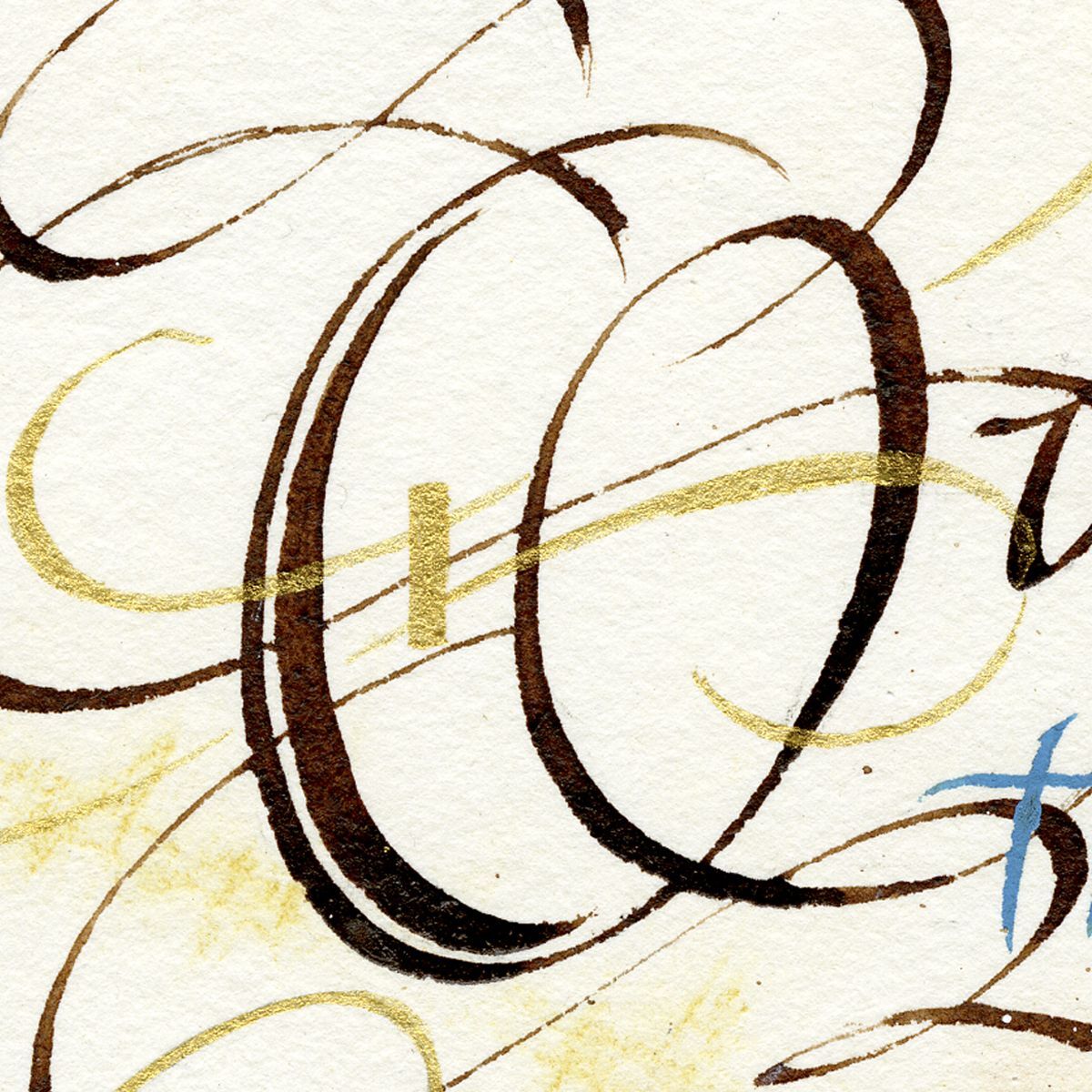 Mission: To feed the soul by making meaningful words beautiful.
As a lettering artist aka calligrapher, I'm in the business of making well-loved words come alive in a visually expressive way. They may dance across the page in delight on a greeting card, convey dignity or gratitude on an award, inspire heartfelt emotions on a broadside or bring an old world look to a family tree. Throughout the years, I've incorporated detailed decoration and illustration into my designs, which helps to bring greater interest to the words.
A specialty that sets me apart from many calligraphers is the ability to create designs on genuine parchment along with the application of 23.75 k gold leaf. This has brought a more discriminating client into my studio, allowing me to spend more time in the details. In addition to the calfskin, I create and letter on colorful, abstract paste-paper backgrounds in a variety of styles. Styles include pointed pen scripts, italic, gothic, uncial, book hand, modern brush lettering plus hand drawn contemporary and traditional decorated letters, borders and flourishes. A variety of pens, brushes and other tools make this all happen. Not to mention the beautiful hand made papers used, as well!
 
Over the last 42 years, I have designed for the greeting card and gift market, lettered on walls while up on scaffolding, designed in-depth family trees, logos and commercial lettering, created high-end hand lettered and illustrated one-off art books along with many other creative and unusual projects.
The lettering arts bring a great deal of soul satisfaction to me as well as to my clients. 'Meaningful words' have a way of touching our hearts, inspiring us to be better people! It has been a fascinating journey for me and I am grateful for both the artistic work, as well as for the delightful friendships I make along the way.  
---
---
Address: 4368 Snowbrush Ct, Lake Oswego, OR 97035
Calligraphy | Watercolor | Gouache | Pastel
Community: Lake Oswego/ West Linn
Studio Number: 114
Email: Letters@HollyMonroe.com
Website
Facebook
 
Subscribe to Our Newsletter