Jani Hoberg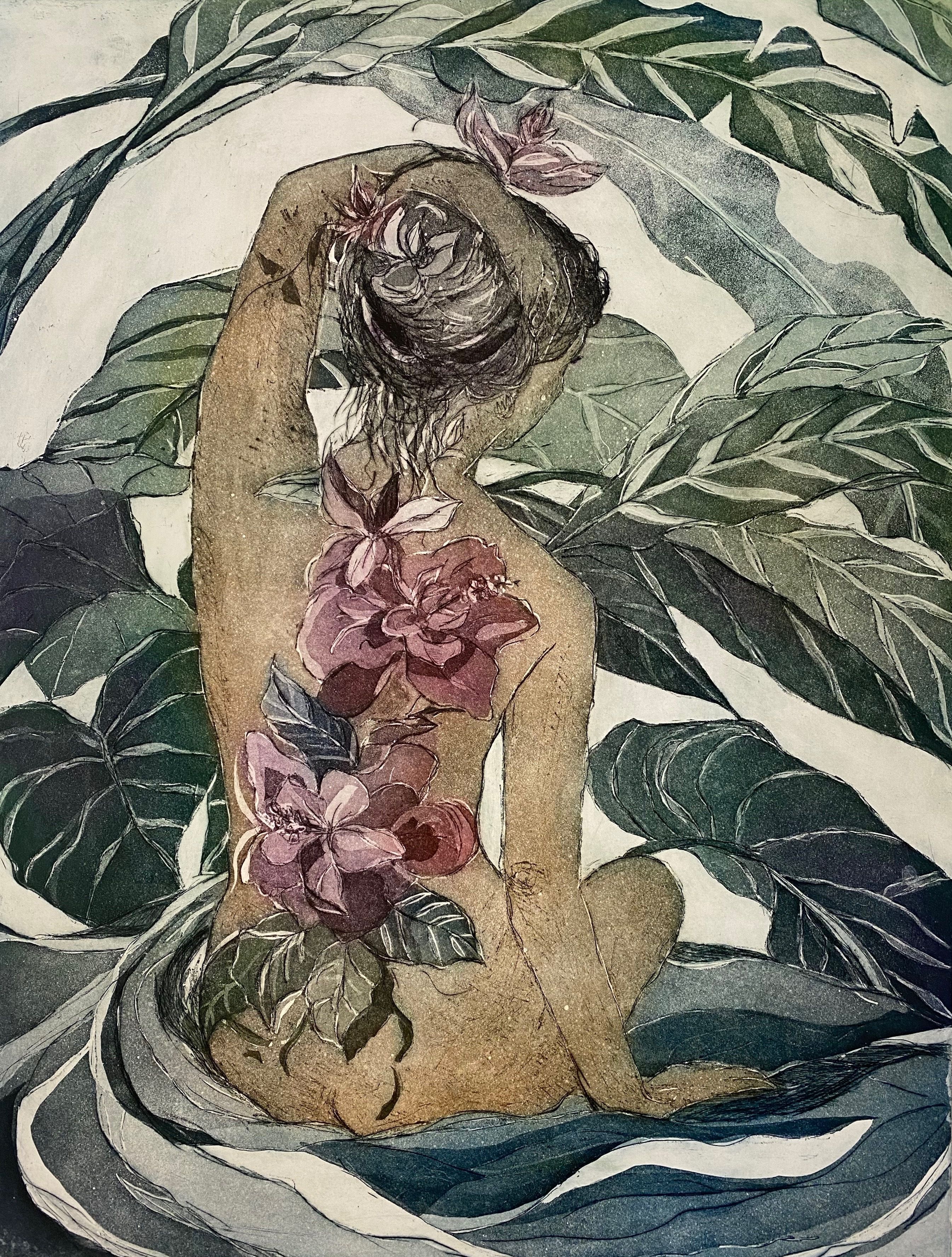 I am a visual learner. My work relies on direct observation, drawings and watercolors. I found my place in the art rooms during middle and high school. This is where I could focus and learn how to travel from concept to a finished image.
My first printmaking classes were in the '70's at Lewis and Clark College and The Oregon School of Arts and Crafts, both in Portland Oregon. The Northwest was alive with printmakers who were excellent teachers. I received my BA from Lewis and Clark College and my MFA from The University of Oregon. At both institutions I studied drawing, intaglio and lithography. Laverne Krause, Ron Graef, Jack Portland and Liza Jones gave me a top notch education.
Life would get complicated, the studio was always a sanctuary. I find inspiration from walking, running and just being out in nature. The human form at rest or dancing creates positive and negative spaces that capture my attention. My sketchbook gives way to studio drawings that find their way to copperplates. Line quality, negative space, composition and how images on the page relate to each other are important to my work and me. I can work and rework an image on the plate, printing each version. This gives me a visual diary of my decision making and that is helpful to me learning how to communicate my love of line and tone and the images that these techniques create. I work with the printmaking techniques of drypoint, aquatint, soft ground and hard ground and loads of scraping and burnishing. I print my own small editions with quality inks and paper.
---
---
Address: 5836 Suncreek Drive Lake Oswego OR 97035
Etching 
Community: Lake Oswego/West Linn
Studio Number: 112
Email: Janihoberg@comcast.net

Instagram
Subscribe to Our Newsletter