Linda Dalal Sawaya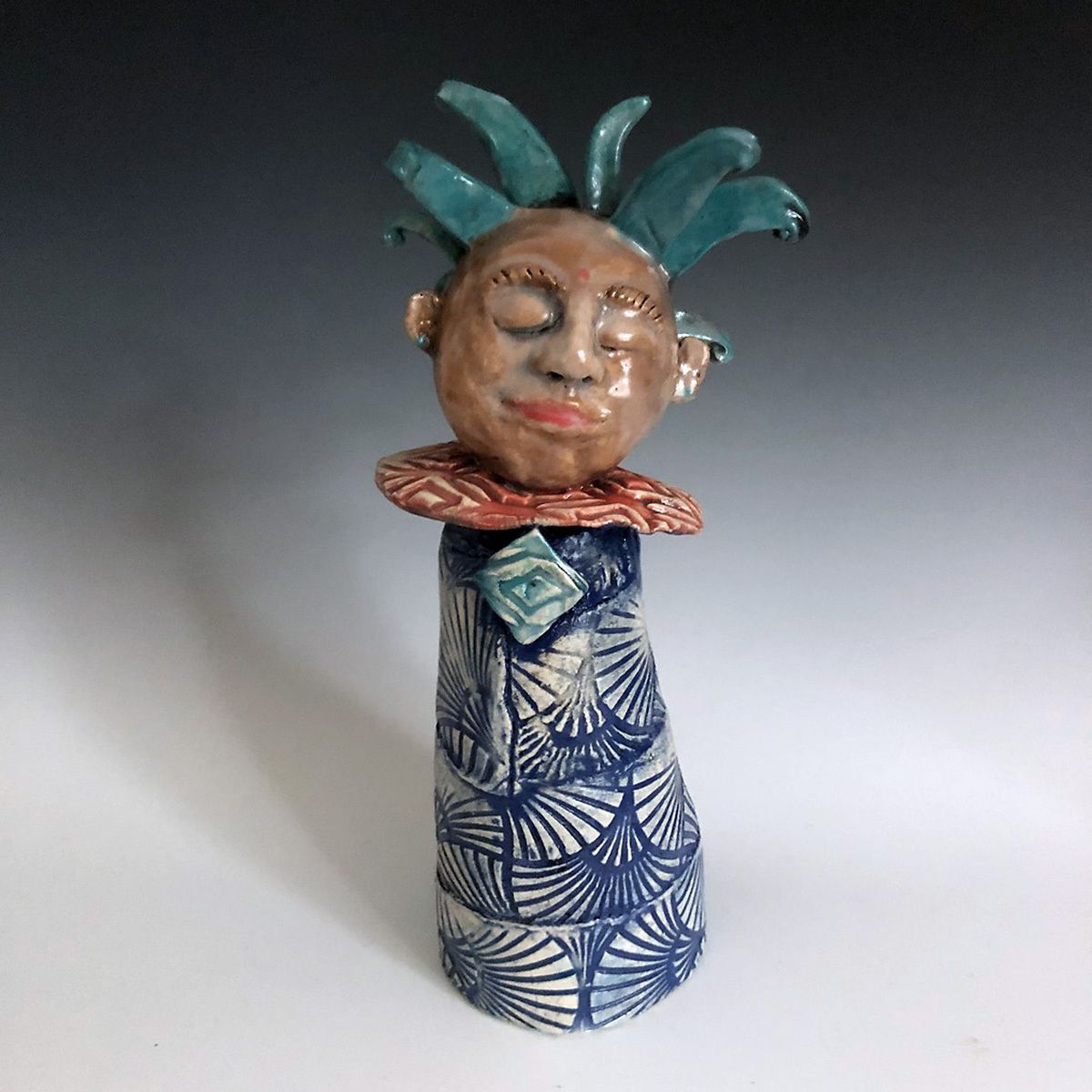 Linda Dalal Sawaya, the youngest of 5 daughters of Lebanese immigrants, was born in LA where she studied ceramics at UCLA and received a BA in Environmental Design. She's worked in Portland as an illustrator, graphic designer, and ceramic artist since 1977. She has been painting since the 1980s and has truly enjoyed resuming her exploration of ceramics in 2018.
Her ceramic work has ranged from making high reduction fired porcelain buttons and cabinet knobs in the 1970s to painting and drawing on bisque fired clay in the 1990s with acrylic paints, to her current work with mid-range porcelain. School tile mural projects and teaching Islamic tile painting are elements of her work in ceramics along with her personal work.
Lebanese aesthetics spark her work with color and design. Cultural themes celebrate her Arabic roots imbuing a sense of other lands. The octagonal star Seal of Solomon appear in her illustration and porcelain art. As a kid she's loved blue: combining turquoise with cobalt. She loves creating faces.
As an organic gardener Linda is inspired by nature. Travels in Mexico, Bali, Europe, and Lebanon have influenced her art. Working in a variety of media enriches her approach to each body of work.
Her work is playful, colorful, expressive. Her hand built ceramic pieces are decorated with engobes, mason stains, slips, transfers, underglaze, and bisque fired. Glazes are painted on and fired to cone 6.
---
---
Address: 10410 NW Laidlaw Rd Portland, OR 97229
Ceramics | Pottery | Mixed Media
Community: NW Portland
Studio Number: 14
Email: linda@lindasawaya.com
Website
Facebook
Instagram