Lindsey Fox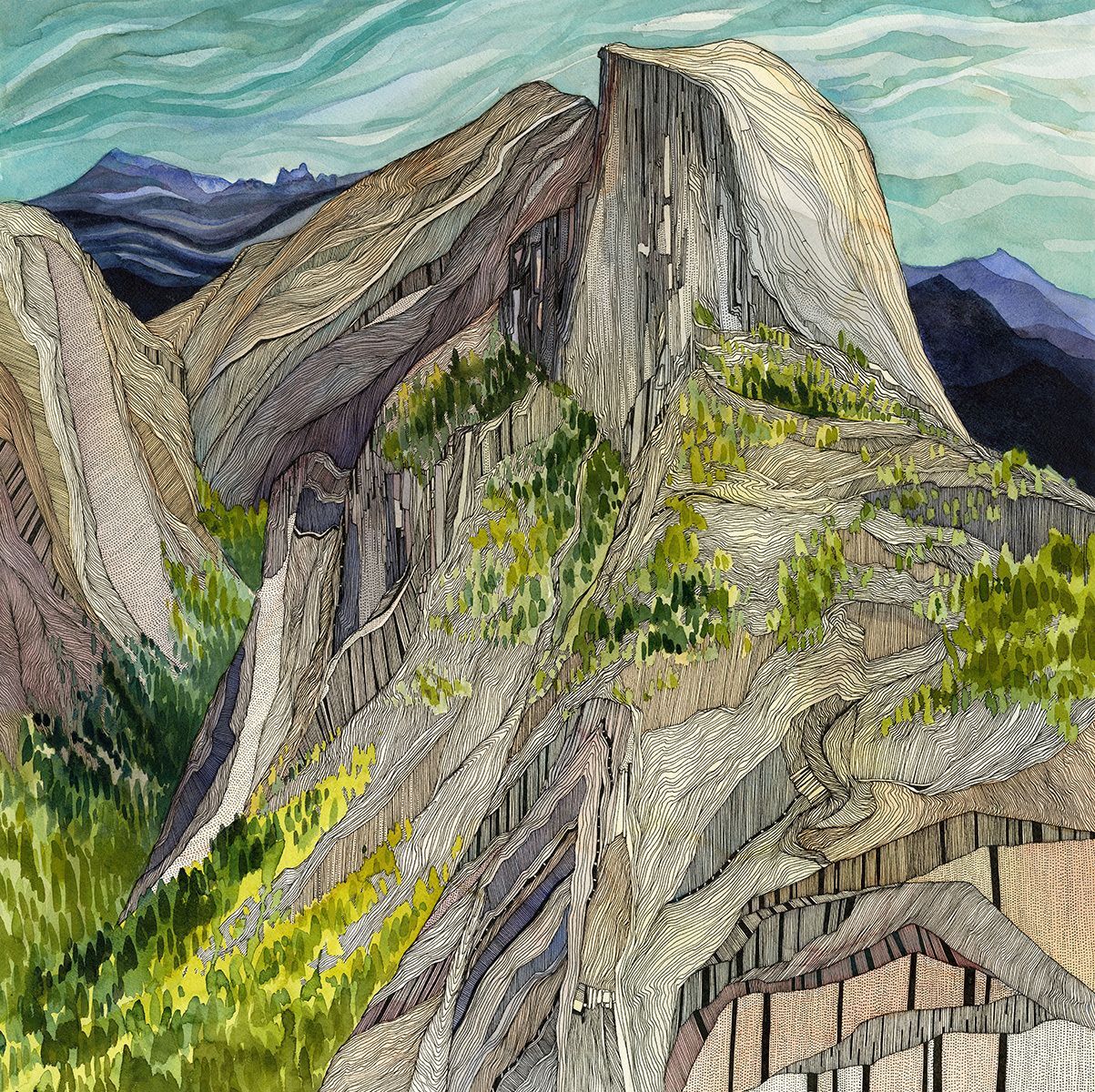 Lindsey Fox grew up in Northern Michigan, a place that nurtured her love of the natural world and the landscape made by it. After attending Interlochen Center for the Arts she continued her education at The University of Michigan where she earned her BFA. Rather than a particular medium, her work centers around the art and act of patternmaking. Her work continues to draw inspiration from nature and the patterns she finds in the wild. In 2013 Lindsey moved to Portland, Oregon where she continues a studio practice through her home studio, travels, and exhibitions.
Her hiking adventures among the mountains and valleys of the Pacific Northwest inspire her work and fill the pages of her sketchbooks. She creates work that celebrates and contributes to the protection of the wild places she loves to explore. She uses pattern to create paintings that balance between abstract and landscape to capture the awe of wild places.
Recently Lindsey has been gravitating towards carrying sheets of paper on her adventures rather than sketchbooks, allowing the final pieces to originate in the place that inspired them. This plein air method allows for a more fresh and playful perspective to start the painting, and a more considered meditative process of finalizing once back in the studio.
Click Images Below for Full Size
---
---
Address: 2516 NW 29th Ave Unit 29 Portland, OR 97210
Painting | Watercolor
Community: NW Portland
Studio Number: 4
Email: lefoxstudio@gmail.com
Website