Diane Russell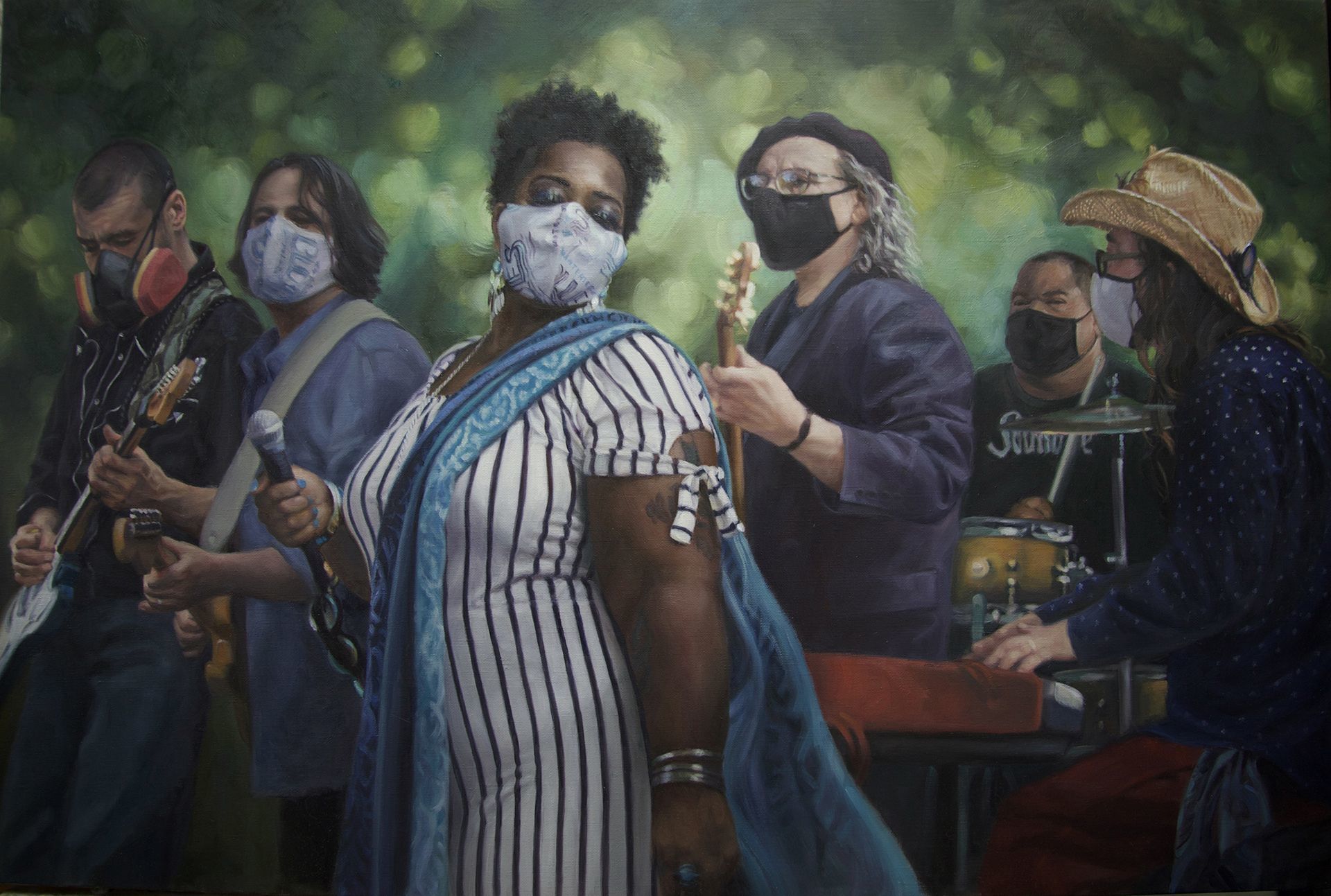 For as long as I can remember, I have been painting and drawing people.  I love the challenge of being a representational artist, and bringing to life a moment in time.  To express my love of music, I often paint musicians (from my own photos, so you can find me with my camera right in front of the stage).  
My photos are a starting point, and using this reference, I create a preliminary drawing which I enlarge and transfer to a linen canvas.  I use only oil paint, with no solvents and just linseed oil as a medium.  I work slowly, in layers, and with each layer I try to come closer to bringing the painting to life; balancing the colors, values, and likeness.  My charcoal drawing process is much the same as my paintings, but the layers are done in charcoal pencil on Stonehenge paper.
My goal with each of my portraits is always the same, to go beyond features to presence.  When my portrait begins to breathe, then I know it is finished.
---
---
Address: 1014 NE 148th Ave Portland OR 97230
Drawing | Oil
Community: NE Portland
Studio Number:  56
Email:diane@dianerussell.net
Website: www.dianerussell.net
Facebook: Diane Russell Portrait Artist
Instagram: Diane Russell Art
Subscribe to Our Newsletter