Paul Rutz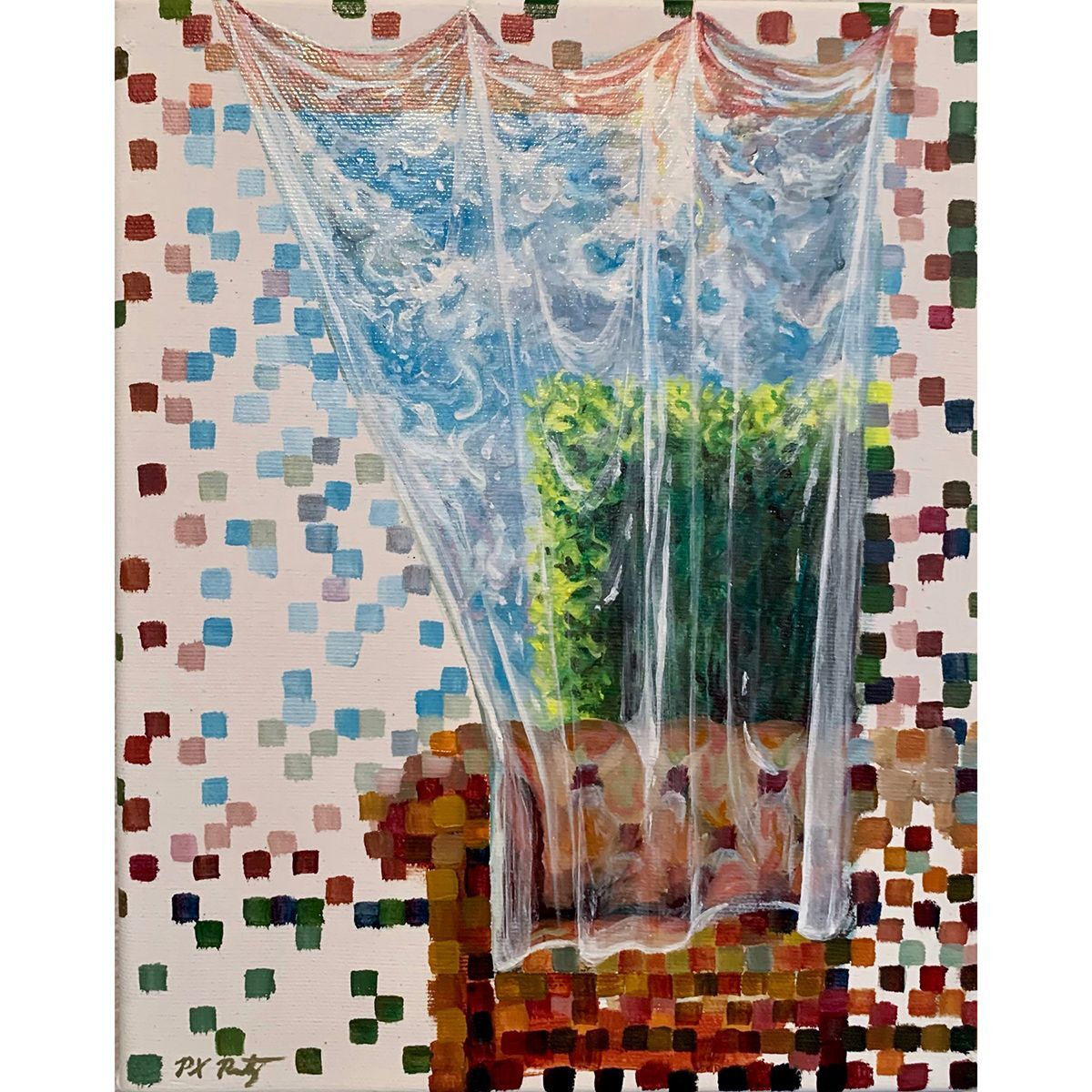 Moving bodies are my subject, even if Im painting a still life. I love to study athletes and other kinds of dancers (everyone is a dancer) twisting their muscles around their bones. And while I do that, Im thinking about you, the viewer. Youre moving right now, with every breath and heartbeat.

I move between painting on canvas and working in a low relief style, preparing plywood surfaces to paint. In both modes, I use texture, sheen and other elements to enhance how you'll see the shape of a curtain, maybe a chair or chain-link fence. The combination of matte gesso vs. shiny oil paint and gold leaf on undulating surfaces hopefully leads you to dance a little, stepping close to see the brushwork, back again to enjoy the illusion, then to the side to see whats hidden in a fold of plywood or the glint of gold leaf shining against the wall.

I find deep meaning through this daily practice and hope to communicate that to you.
---
---
Address 606 NE Stanton St, Portland OR 97212
Oil | Wood
Community: NE Portland
Studio Number: 57
Email: pxrutz@gmail.com
Website: paulrutz.com
Instagram: paulxrutz
Twitter: paulxrutz
Subscribe to Our Newsletter