Tieara Myers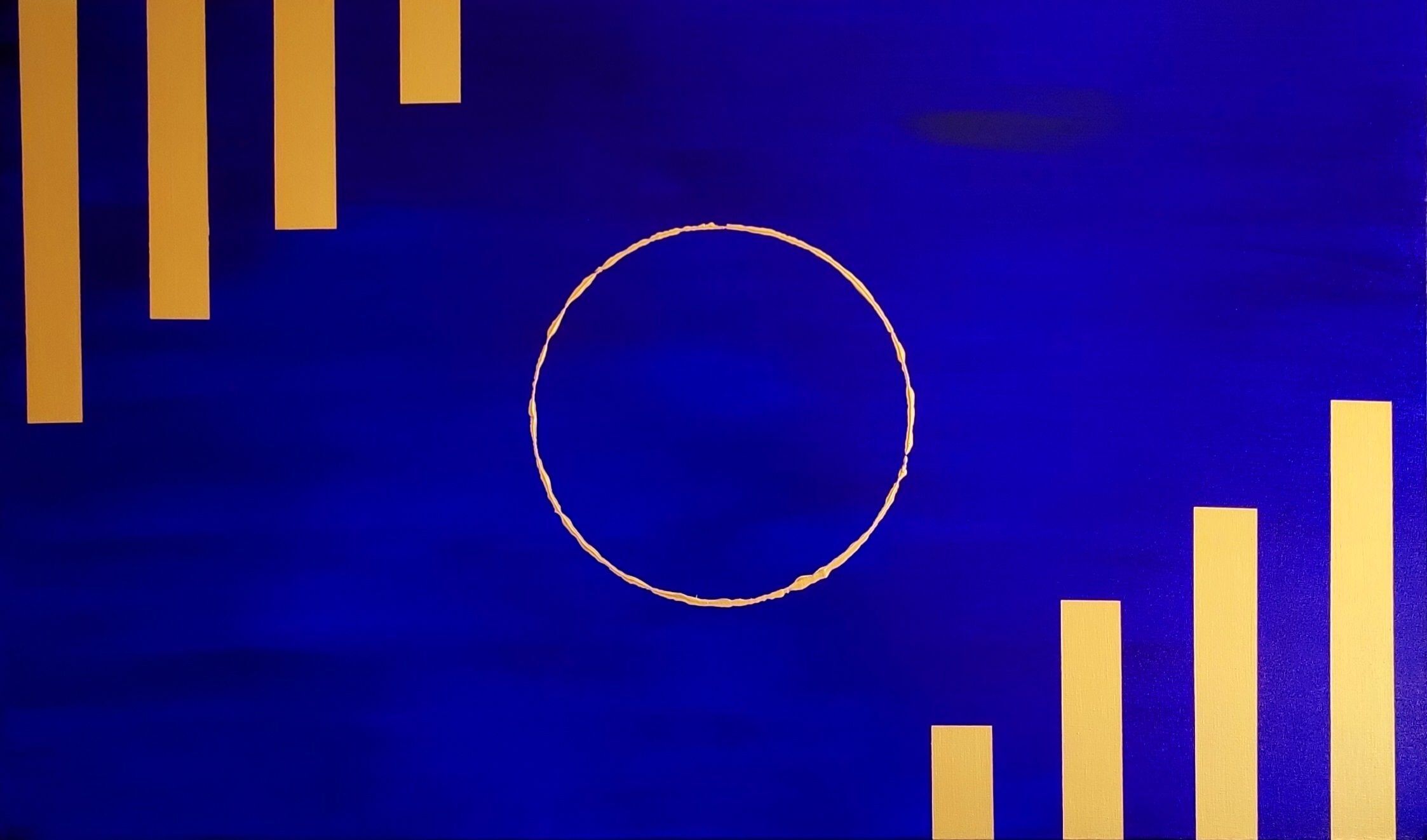 Hi, I'm Tieara Myers. I am an African-American abstract artist living in Portland, OR, who works primarily with acrylic. I believe that forgiveness is something everyone can have for themselves and others. Life isn't perfect, and neither are our individual journeys. I believe there is a simplicity and beauty to accepting, admiring, and seeing the imperfection of life. I communicate these themes and my vision of life through my art through vivid color and the use of gold paint.
I work primarily in acrylic melding empty spaces with impactful symbols and lines. The circle is a dominant symbol in my artwork. This theme in my artwork was sparked after a death in the family. I began to explore the journey of forgiveness in all its imperfections. Since then, this theme has only expanded and grown in depth and viscerality.
I am inspired by the abstract, the magical, the surreal, the spiritual. I have a passion for artists like Hilda of Klint, Frida Kahlo, Agnes Pelton, Remedios Varo, and Bisa Butle.
---
---
Address: 3309 N Mississippi Ave Portland OR 97227
Acrylic | Mixed Media
Community: North Portland
Studio Number: 30
Email: tiearamyersart@gmail.com
Website
Instagram