Adrianne Feldstein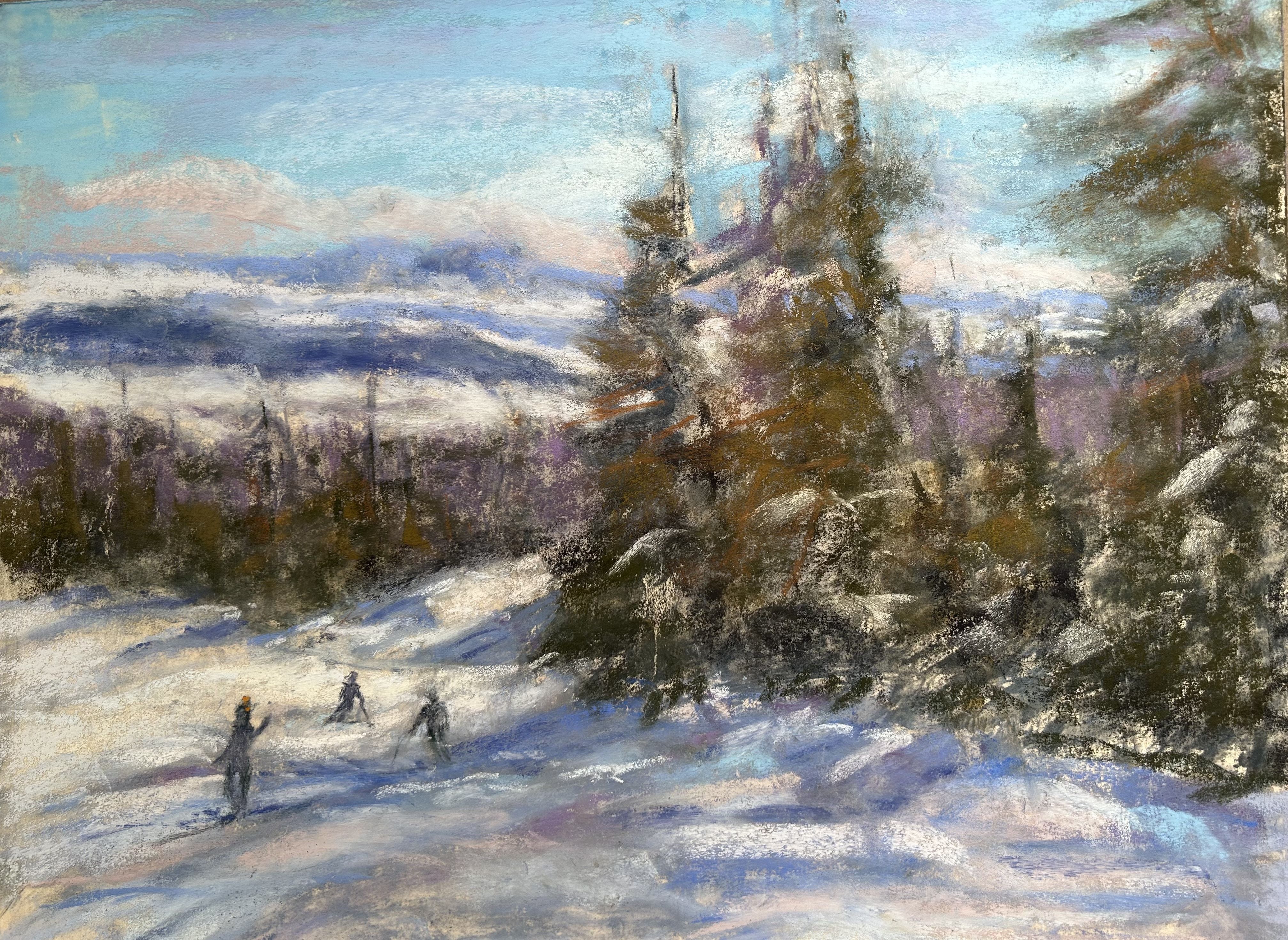 Adrianne Feldstein is a public health physician and a landscape painter. As an avid hiker, backpacker and wilderness seeker, Adrianne's paintings are inspired by beautiful landscapes, particularly those of the Pacific Northwest. In these spaces, light conveys countless moods as it intersects with water, soil, and sky. These are her favorite subjects for impressionistic interpretation. With many of her pieces, she uses a combination of plein air techniques and photographic references for studio work. This allows her to capture the feeling of the moment she spends in a physical space while imagining and interpreting. She often prepares her own boards with gesso and pastel ground, and then applies a brilliant acrylic under-painting and a pastel over-painting. This enables her to concentrate on broad value changes and bold color statements, while incorporating the serendipity of water based media.
As a physician, who has also painted since childhood, she brings her desire to heal to the feeling that she seeks to convey in her paintings.  Art brings her to a place that is a peaceful reverie, a place that she is compelled to go and that she hopes to bring the viewer. Her goal with her second career in art, is to continue to bring healing and quality of life to others. She aims to work with organizations, like Portland Open Studios, to help to make original art accessible and appreciated.
Adrianne has been a painter since childhood, and she recently launched her second career as an artist. As an emerging professional artist, she opened a studio in the Pearl Arts District of Portland, Oregon, and began displaying and selling art during the First Thursday Art walks and during the last two year's Portland Open Studios.  She has taken numerous workshops in design, watercolor, pastel and acrylic and encaustic painting.  She was highlighted in an article by the Pearl Business District Association in their journal as a gallery to watch. She has also started displaying and selling her work online at Saatchi Art and at The Red Trillium Gallery in Troutdale, Oregon.
Adrianne spent 35 years practicing  preventive and occupational medicine, and recently retired from Kaiser Permanente Northwest, as the Medical Director for Population Health and Quality for Oregon and Washington. She combined clinical practice, program planning, and medical research in quality improvement in medicine throughout her career. She has held numerous clinical, teaching and leadership positions, has done presentations all over he world, and has over 70 professional publications. She continues doing part-time clinical work.
---
---
Address: 1336 NW Northrup Portland 97209
Pastel | Acrylic
Community: NW Portland
Studio Number: 23
Email: feldsteinad@yahoo.com
Website
Facebook
Instagram