Alison Dougherty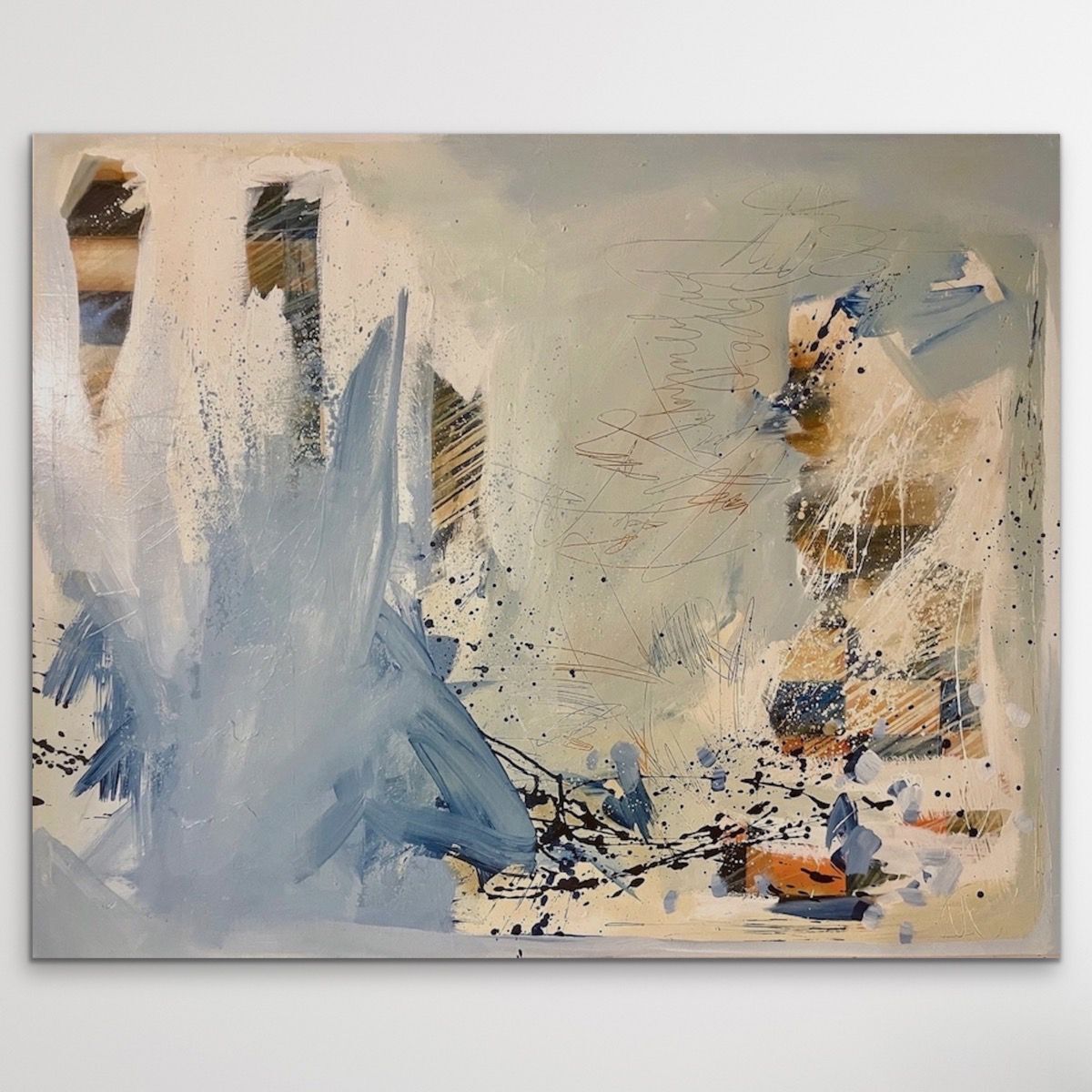 An artist since childhood, Alison was born and raised in the quaint coastal town of Carmel California, where the beautiful beaches along the famously Scenic Highway 1 and pastoral river valley nestled into the towering Santa Lucia range, were her influential playground until moving to the Pacific NW in 2001. Here she earned a Bachelors of Fine Art that lead her to working in commercial art throughout the United States for 2 decades. Over the years Alison has shifted her focus to her personal work. She is constantly experimenting with new concepts, ideas and methods. She paints in a range of energy. Layering large forced brushstrokes and impactful sgraffito style scribbling to a meditative-like calmness placing deliberate strokes of color with various tools and an ever evolving palette.
Her mind tends to float through years of memories and focus on current moments that have impact on her life. These visions evolve into painted stories and are reflected in the bold, humorous and sometimes long titles of her work, creating a visual experience for the viewer.
"I paint to remain in the present, while simultaneously reflecting on the past, which becomes my inspiration for the future."
  A. Dougherty
She is the owner of OUTLIER GALLERY a mobile art space she built inside a step van. Inside here she shows her work pop-up style.You can follow her adventures on Instagram @outlier.gallery & @a.dougherty.fineart  or sign up with your email to receive event information and view available work at alisondougherty.com
She has recently taken over the management and curation of the Ford Gallery PDX. Her mission is to focus on showing new, emerging and established PNW artists.
---
---
Address: 2505 SE 11th Ave studio#240 Portland OR 97202
Painting
Community: Inner SE Portland
Studio Number: 97
Email: a.doughertyfineart@gmail.com
Website
Instagram