Anne Mavor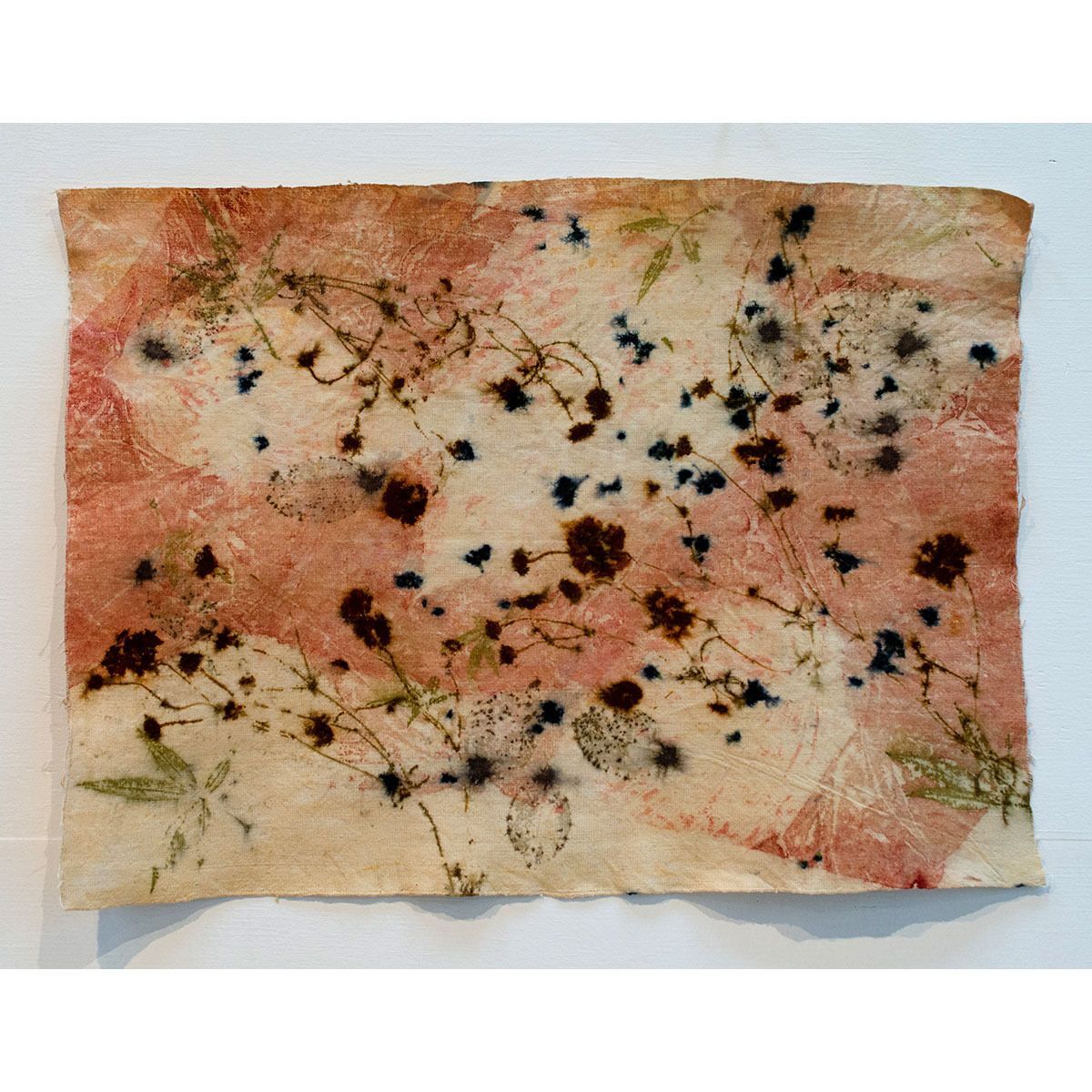 My artwork combines storytelling, research, performance, imagery, and collaboration to illuminate social and personal issues. This has included painting, printmaking, book arts, sculpture, installation, and performance. Using my own life as source material, I have explored and contradicted sexism, parent and artist oppression, disability, white supremacy, disconnection from place and home, and illness.
Humans evolved alongside plants, and we rely on each other to grow and survive. My current artwork is based on this relationship. For colonizer and other cultures this primary relationship was broken through war, migrations, and disconnection from home. I am interested in healing that ancestral hurt and grief through the process of creating imagery from plant pigments to connect with the life giving energy of plants and the places they come from.
The Plant Beings is a series of botanical contact prints on fabric that are displayed as wall pieces and installations. My purpose is to honor and explore the energy and imagery of plants around me. The plant world models the abundance our planet provides every day. This printing process feeds and strengthens my awareness of this abundance and builds my ability to let go and trust the universe. As an artist it increases my intuition and gratitude.
---
---
Address: 5633 NE 48th Ave Portland, OR 97218
Fiber & Fabric
Community: NE Portland
Studio Number: 32
Email: mavorina@gmail.com
Website
Instagram