Becca Drach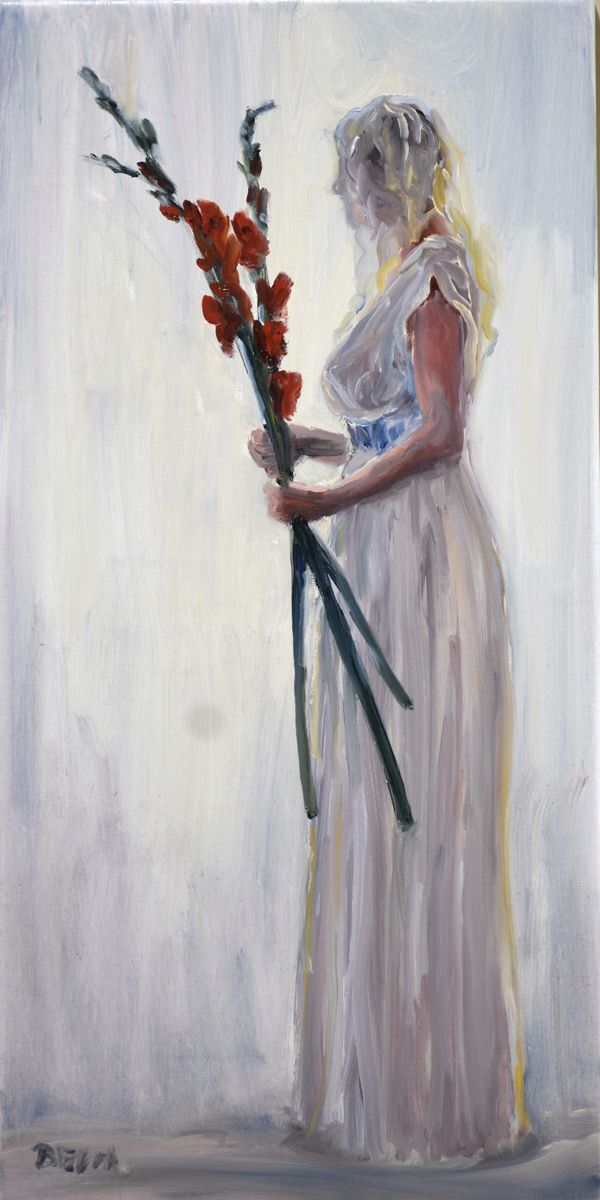 Each of my paintings has a special meaning to me, but I do try to keep the style slightly loose and the scenes vague so the viewer can interpret them in their own way. It is then their choice, to see my story or their own,
My style of painting is the direct method, also known by some as alla prima, I just enjoy painting wet into wet. Nearly all my art is on oil primed gallery wrapped linen, I like the quality of the surface it provides.
Some of the artists who have inspired me the most are John Singer Sargent, I am always drawn to his works in a gallery, Joaquí­n Sorolla, the light in his work is so moving, And, as for contemporary artists I greatly admired Richard Schmid, and Dan Gerhartz. I have had one on one mentoring sessions with Dan.
---
---
Address: 1300 SW Park Ave Apt 2210 Portland OR 97201
Oil
Community: SW Portland
Studio Number: 46
Email: beccasgallery@gmail.com
Website
Facebook
Instagram