Carson Abbert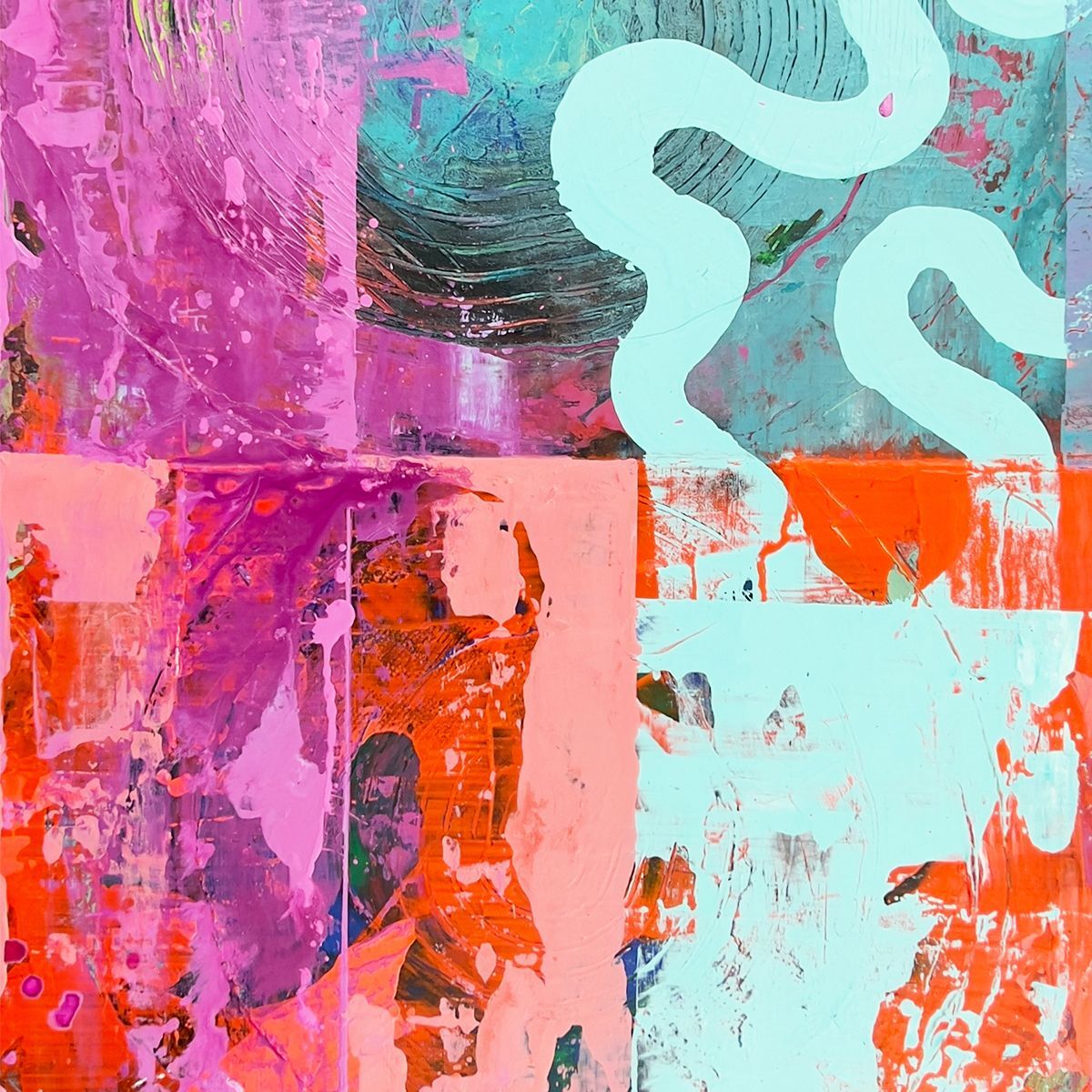 My Work:
Dancing somewhere between peace and joy. That's how I think about my artwork. It's a cocktail of order and spontaneity.
I love flow, honest conversations, connection, travel, adventures, the effects of time and weather on things, color (and all the emotions that comes with it) and losing track of time.
I believe art can be transformative; it holds the potential for self-discovery.  It can be a place where one can escape and open a person's mind and heart. My hope is that my work can be a marker, a doorway, or a reminder for people to reflect on who they are, what they value and how they want to grow.
My Process:
I often use a layered approach to reveal and conceal different elements with acrylic paints and various mediums. It's an intuitive process that often feels like a collaboration between the painting and me. It feels more like a relationship to me than a process. Through layers I build up an abstract story and then excavate back through those layers. It feels intimate and right.
Flow is something I strive for in my painting process I want a rhythm, an undercurrent of energy of some sort. When I paint, I get centered. I get lost in it. And in a lot of ways 'I' just go away. I laugh at my own thoughts. I smile. I feel connected with myself, others, and the world. I love it.
For me, artmaking is a metaphor for life. My work represents the best I have to offer, which also comes with rawness and imperfections. These are things I think are important and worth pondering and appreciating.
---
---
Address: 6206 NE 34th Avenue Portland OR 97211
Acrylic|Mixed Media|Paper
Community: NE Portland
Studio Number: 17
Email: carsonabbert@mac.com
Instagram: @carsonabbert