Elena Markova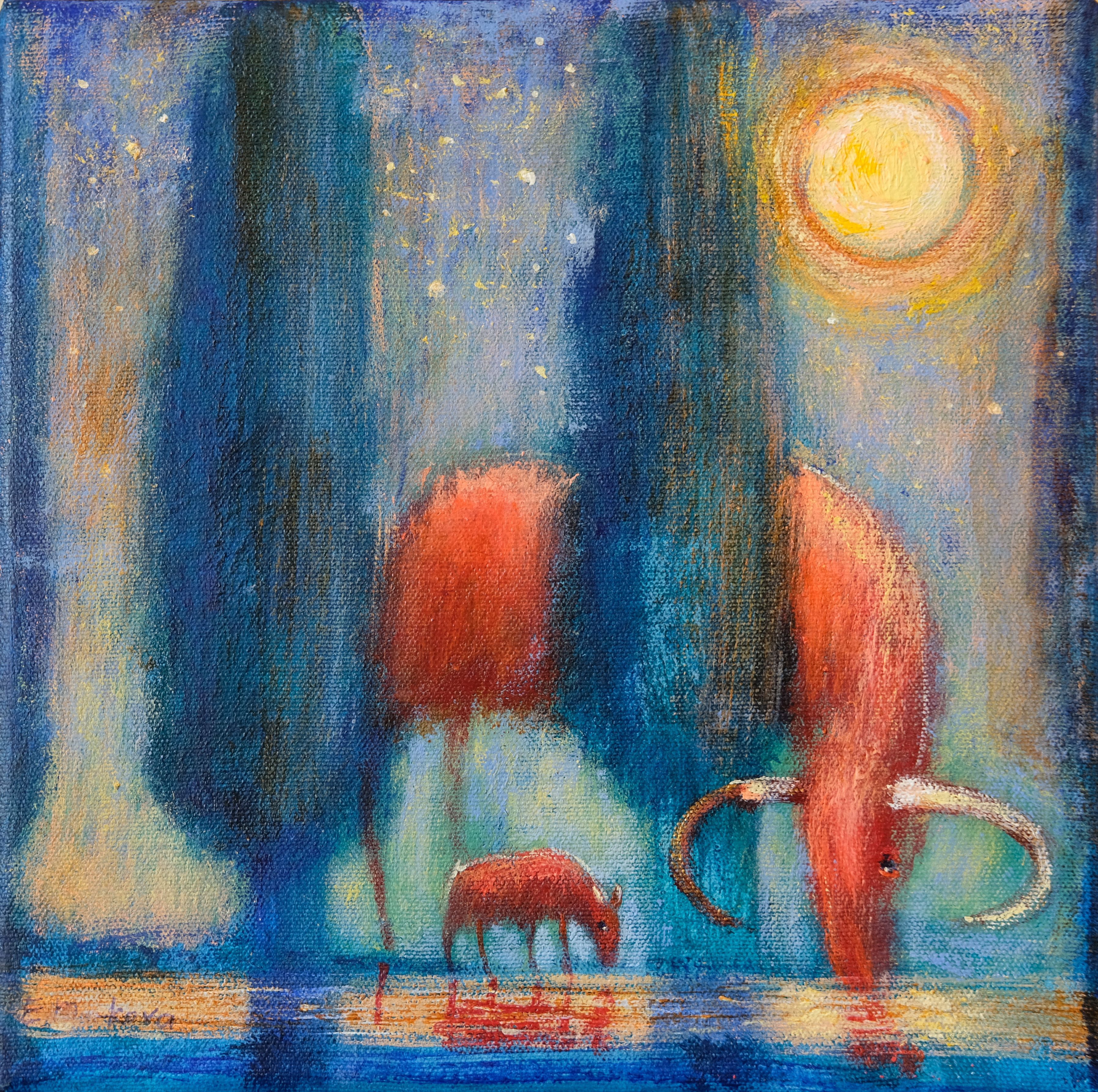 Elena Markova is descended from a long line of artists and craftsmen.  Originally from Kargopol, a charming town in Northern Russia, renowned for its churches, cathedrals and folk art painted in vibrant colors, Elena was raised to appreciate art and to love the natural beauty, history and folk tale mythology of her homeland. These early influences, combined with a deep love of family, have formed the basis of an extraordinary artistic journey.
Always an artist, Elena studied ceramics at university, finishing with a degree in art. With maturity and a broader view of the world, she refocused her talents on painting, finding representation and acclaim in galleries in Moscow, St. Petersburg and around Europe.
At the height of her artistic success in her native Russia, Elena relocated to Oregon to be reunited with her extended family.  Seeing Oregon's natural beauty through an artist's sensibility, she has found fresh inspiration and another layer of wonder for her paintings.
With influences deeply rooted in the historical and spiritual traditions of Eastern Europe, Elena's art resonates in the hearts of people from all walks of life. Her gift for breathing life into marvelous landscapes soothes the soul and brings joy to the human heart.
As an online art critic writes: ...Her artistic vision can be considered as poetry in colors and shapes. She populates her paintings with angels, lovers, magic gardens, creating a lyrical poem which proclaims the beauty of all creation, as well as her unwavering belief in the existence of miracles...
---
---
Address: 8018 SE Henderson St Portland OR 97206
Acrylic
Community: Outer SE Portland
Studio Number: 83
Email: markovco.art@gmail.com
Website
Facebook
Instagram