Elisabeth Pardoe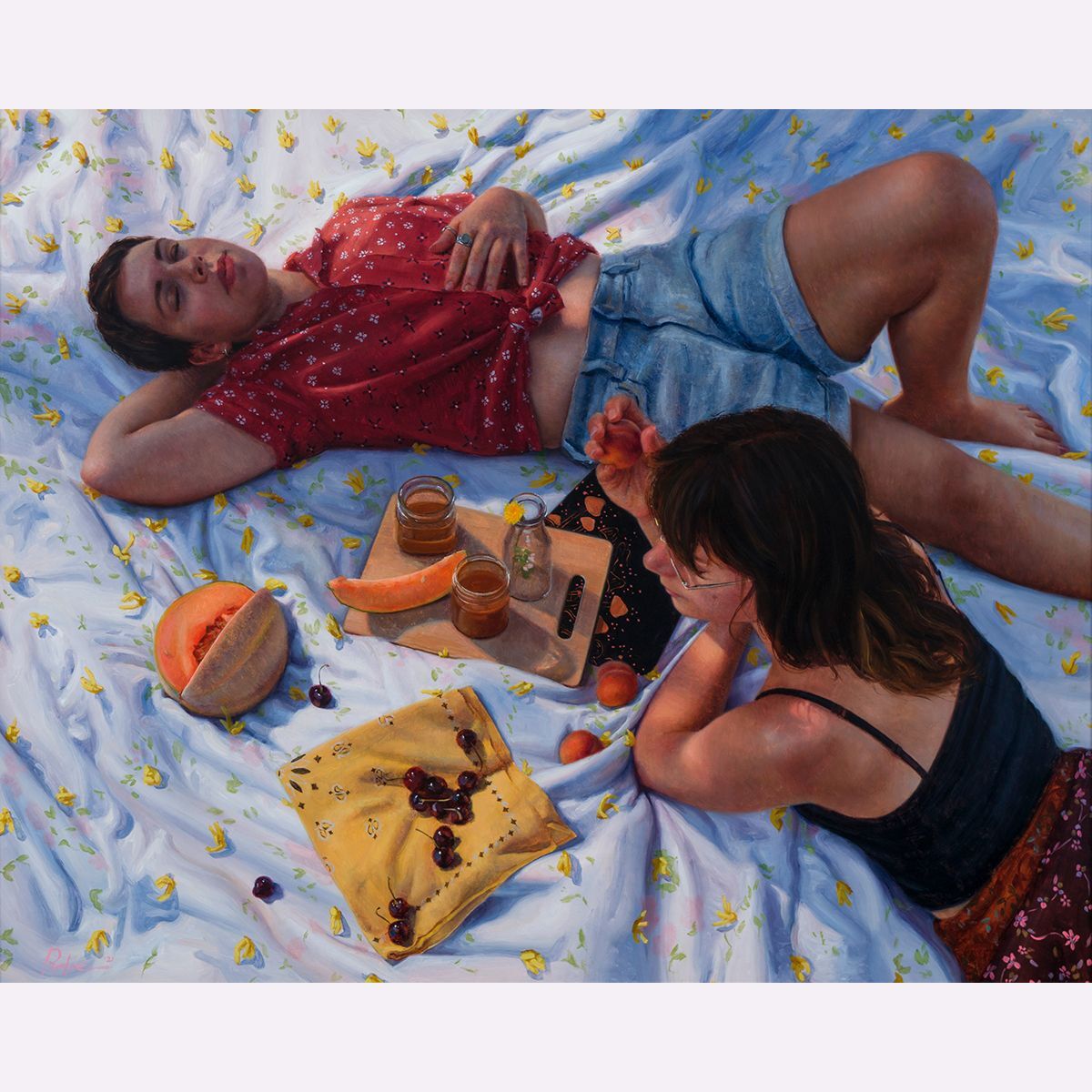 My paintings depict moments where I've entered my parasympathetic nervous system; calm, aware, and reflective. While based on real experiences, they affirm a harmonious life that aligns more with our physiology.
I paint my lived-in apartments, plants that died too fast, and feelings that felt too brief. Though often described as mundane, uniquely human experiences inspire and root me to the core of what feels essential. Women are frequently the main subjects, mirroring my internal narrative. Portraying these stories is helpful for me as it documents my observations and emotions, which helps me feel more at ease with the passage of time.
I'm drawn to oil paint's capacity for texture and its transparent and opaque pigments. I paint in layers to deepen the spectrum of light and color, which has proven to be my most successful tool for capturing sentiment. As someone who deals with generalized anxiety, this medium gifts me an element of control while encouraging me to loosen up.
I create paintings that reflect a world worth holding on to. Doing so allows me to cherish memories from earlier times while affirming the need to prioritize the present.
---
---
Address: 57 NE Alberta St Apt 16 Portland OR 97211
Drawing|Oil|Painting|Other
Community: NE Portland
Studio Number: 36
Email: studio@lispardoe.com
Website
Instagram
Please Use the door code 5012 for entrance into the building.