Heather John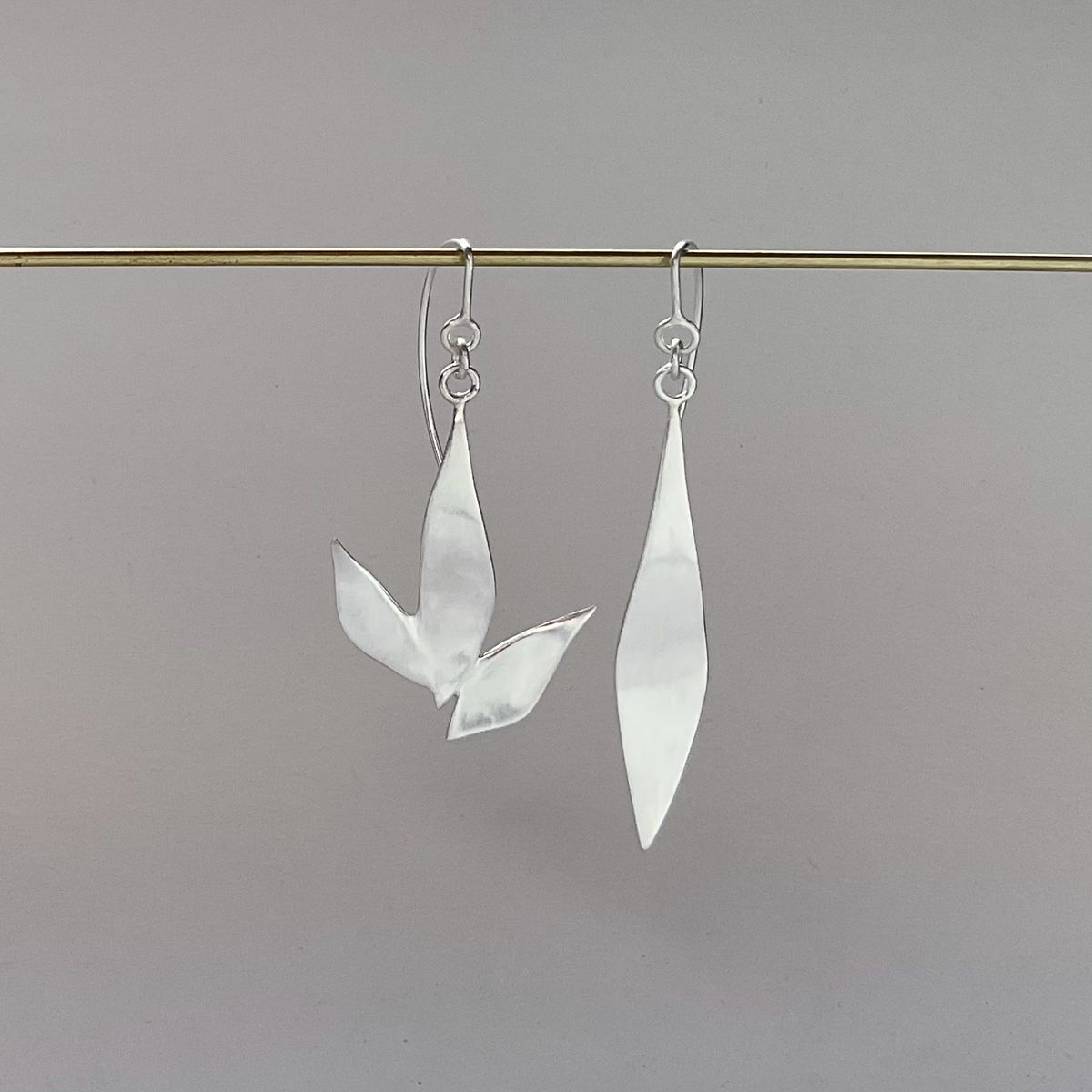 I design modern and graphic jewelry celebrating the wonders of nature for creative and curious souls who value quality and connection. Distilled silhouettes of forms found in nature are reimagined in recycled sterling silver – a cluster of leaves, the taper of a wing. Gemstones selected for their distinct personalities, irresistible colors and how they play with light are given full attention in architectural settings.
Making and showing my jewelry became a full time gig a few years ago with the completion of the shared metals studio my husband and I built in our backyard in Cedar Mill (just north of Beaverton, OR). Having dedicated space to explore and push my designs and practice my skills is far more creative and challenging than graphic design work was. Over 20 plus years I have shown my jewelry in galleries, art shows, art walks and open studio tours.
When I'm not in the studio, you may find me at the Beaverton Farmers Market, making something delicious in the kitchen with my husband, adding more native plants to my gold certified backyard habitat or playing 'I Love Hue Too' on my iPad.
---
---
Address: 1675 NW 138th Avenue Portland, OR 97229
Jewelry
Community: NW Portland
Studio Number: 49
Email:  hj@heatherjohnjewelry.com
Website
Facebook
Instagram