Jack Liskear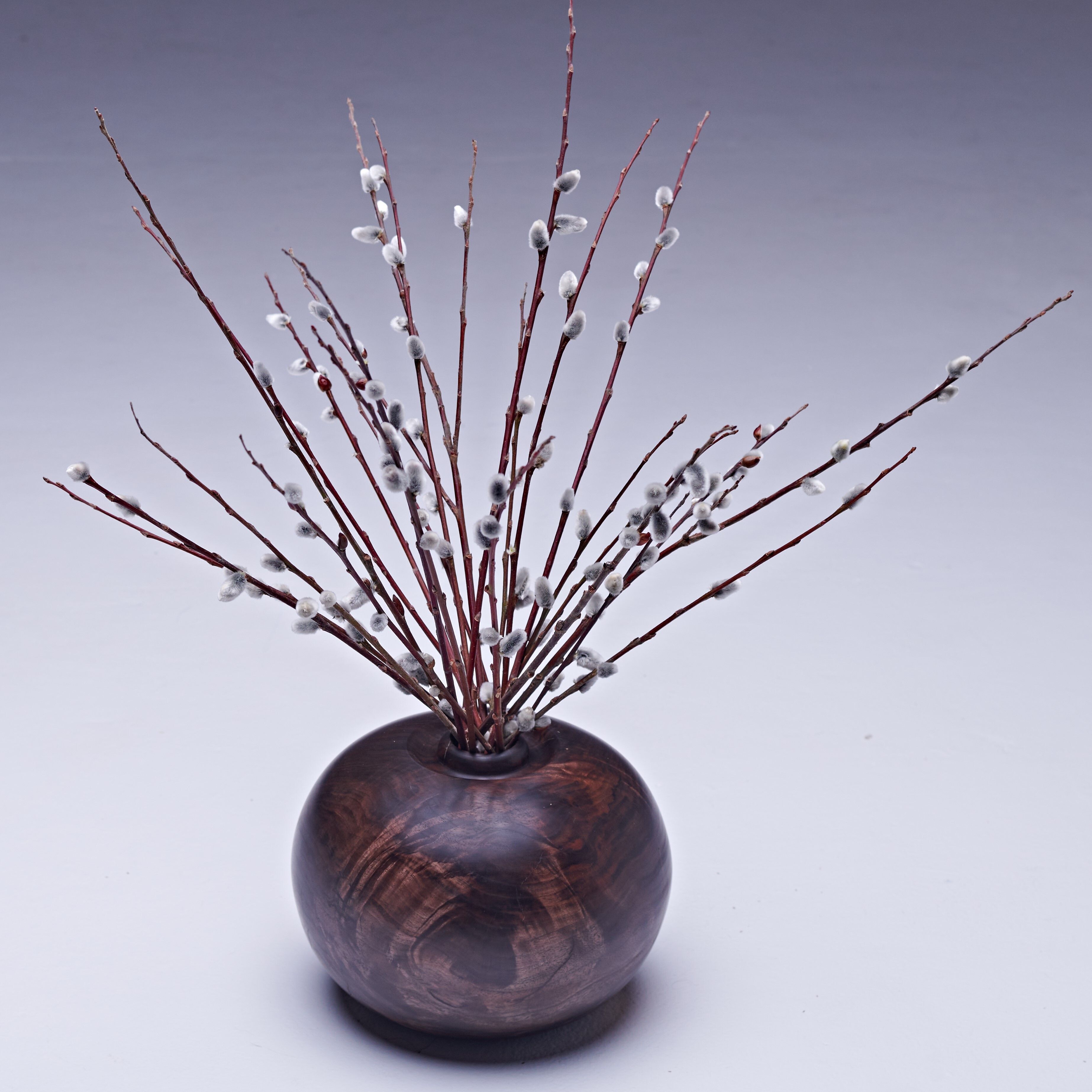 I've been working with wood since I was very young, turning my first bowls in junior high school woodshop classes. I've always loved the feeling of wood in my hands. My career in electronics and high tech kept me very busy for many years. But I bought my first lathe in 1989 and was excited to come home every night from work to make some sawdust. Then at age 50, I opened a bike shop and happily used my hands all day to build bikes, including assembling and tensioning each spoke in more than 200 bike wheels a year. Woodturning had to wait for a while, so I loaned my lathe to a friend. Ten 10 years later when I retired, I got it back! I've been woodturning ever since.
I'm mostly self-taught but have attended classes from experts to gain more skills. I work exclusively with Oregon wood, including black walnut and maple. I use all-natural finishes like walnut oil, beeswax, and carnauba wax. Spalted maple wood is my favorite, with its unique colors and variations. My biggest joy is finding something new inside a gorgeous piece of wood. I adjust my design continually as I work, in response to what I find as I get deeper into the wood. I'm always aware that the beauty is inside the wood itself, waiting for me to discover it.
I am a member of the ORA artists collective, Pacific Northwest Woodturning Guild, the American Association of Woodturners, the Cascade Woodturners Association, and Northwest Woodturners. Through these organizations, I continue to learn and be inspired by some of the best artists and woodturners in the Pacific Northwest. My work is available at Valley Art, ORA shows, Portland Open Studios, Gathering of the Guilds, and Vancouver Recycled Art Show.
---
---
Address: 16 SW Canby St Portland, OR 97219
Wood
Community: Inner SW Portland
Studio Number: 66
Email: jackliskea@gmail.com
Website