Larry Olson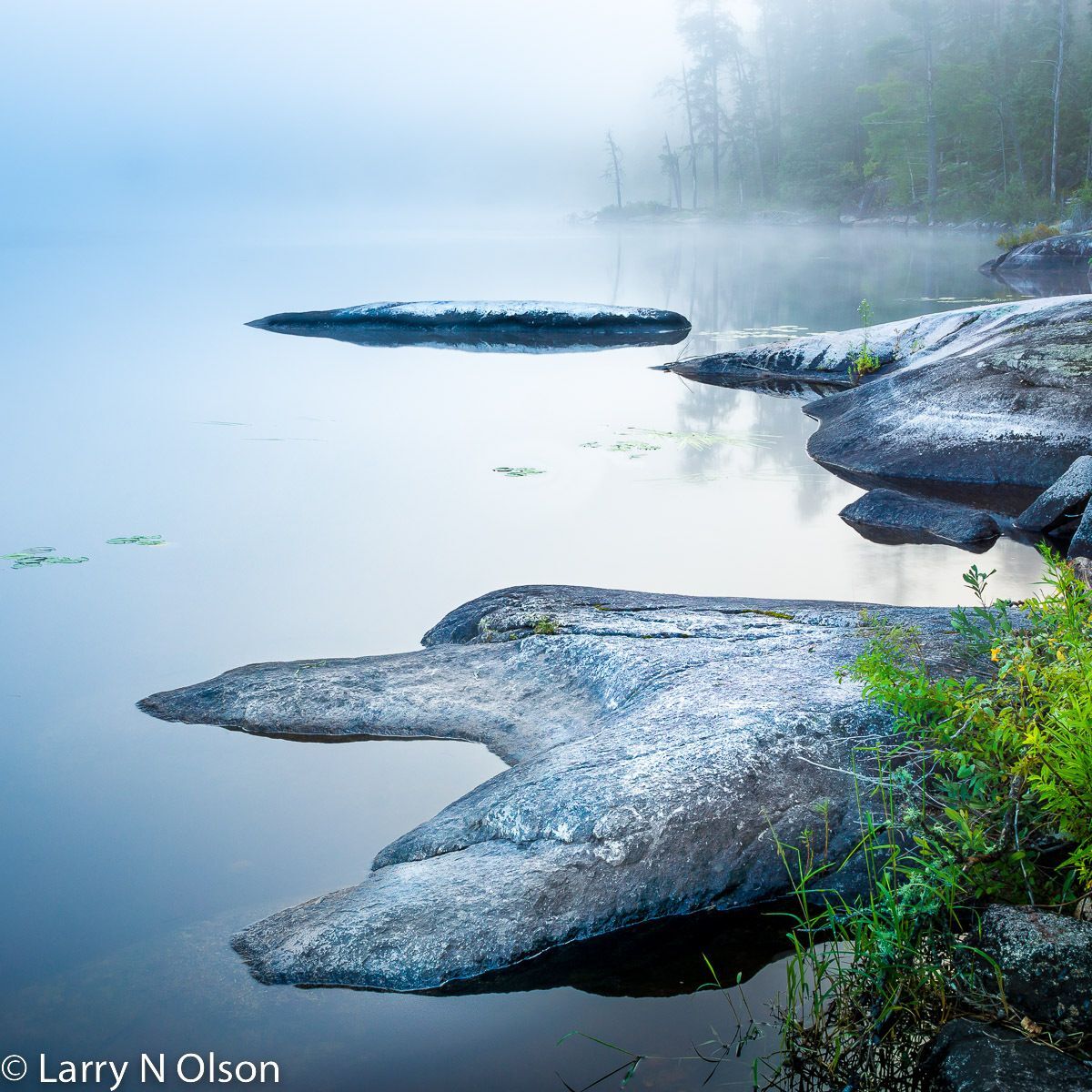 Eliot Porter's images were my first revelation in color landscape photography; looking at them, I wanted my camera, like his, to make a plea for wild areas.  When Porter called his images "intimate landscapes", I thought he was referring to their emphasis on foreground (sometimes to the exclusion of any background at all).  Over time, I have come to see additional meanings for the phrase, including deep knowledge and love.  An artist who knows and loves his or her subject can perhaps come closer to doing it justice.  My current body of work continues to be inspired by the natural world.
  Ansel Adams likened the negative to a musical score and the print to a performance.  In other words, photographs are made, not taken.  Because the final performance or interpretation of the image is highly personal, I do all my own work.  My post  processing procedures are elaborate and meticulous.  Color-balancing and dodging and burning fine-tune an image, and this process often takes an entire day for a single print.  
New technology allows me more control of the final print. The computer is my darkroom, Adobe Lightroom is used for traditional techniques such as dodging and burning, color balance, contrast and density. The final photographic print can look far superior and print stability is also.
I print on 100% rag paper with archival inks. These are to date the longest lasting photographs ever made.
---
---
Address: 1329 SE 55th Ave Portland, OR 97215
Photography
Community: Inner SE Portland
Studio Number: 110
Email: larrynolson@gmail.com
Website
Facebook
Instagram