Lisa Ellis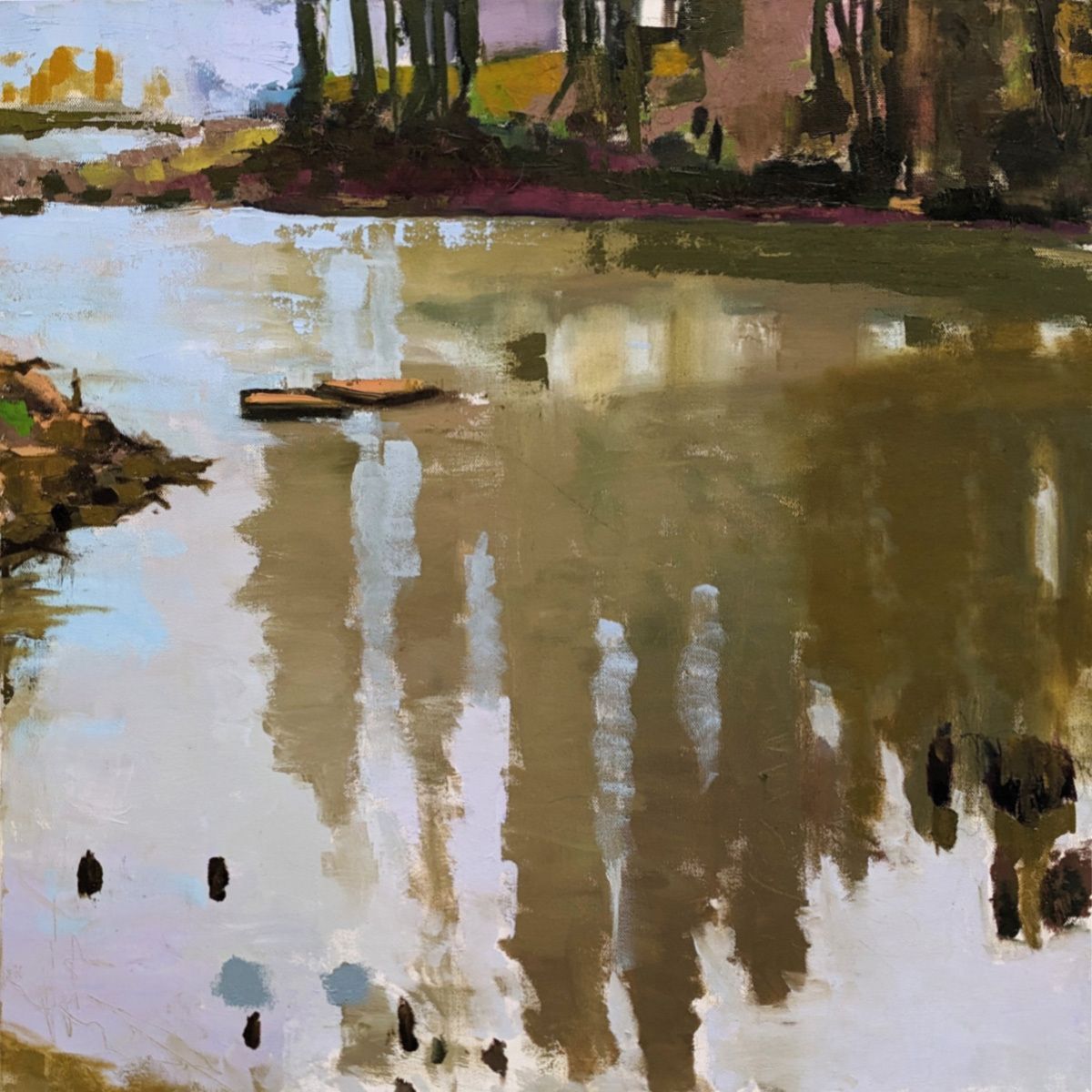 Making my art is about an urgency to create joy and live from a place of vulnerability and authenticity. Sometimes it happens with an energetic ease and flow much like the qi of a river, sometimes it feels more like a wildfire~ out of control and unpredictable.
My best day is spent outdoors, rain, sun, snow, wind. It all has a language and texture that nourishes and guides me. I've always had a strong appreciation for the natural world but haven't always seen myself as a part of it. Our culture likes to put separation between humans and the other beings that we share this planet with.  I want my heart, mind, spirit and body open to all beings and the connection to all things wild.
I've been plein air painting with a group of folks on Fridays for 4 years now. We often go to Sauvie Island, Rooster Rock and Sellwood park. I've studied with Jef Gunn, William Park, Stephen Hayes and Nanette Wallace. Last October Nanette and I went to Summer Lake Oregon for a self directed artist residency at Playa. This was an incredibly creative explosion  for both of us. We created plein air monotypes on site with water based inks, all hours of the day and printed at night.
My Mom was my first art teacher. She was patient and generous with a playful spirit. I later went on to study art at Oregon State University where I focused on printmaking, photography and painting.
---
---
Address: 7806 N. Hodge Avenue Portland OR 97203
Oil|Painting and Drawing
Community: N Portland
Studio Number: 4
Email: lisaellislac@gmail.com
Website
Facebook
Instagram