Monika Vitek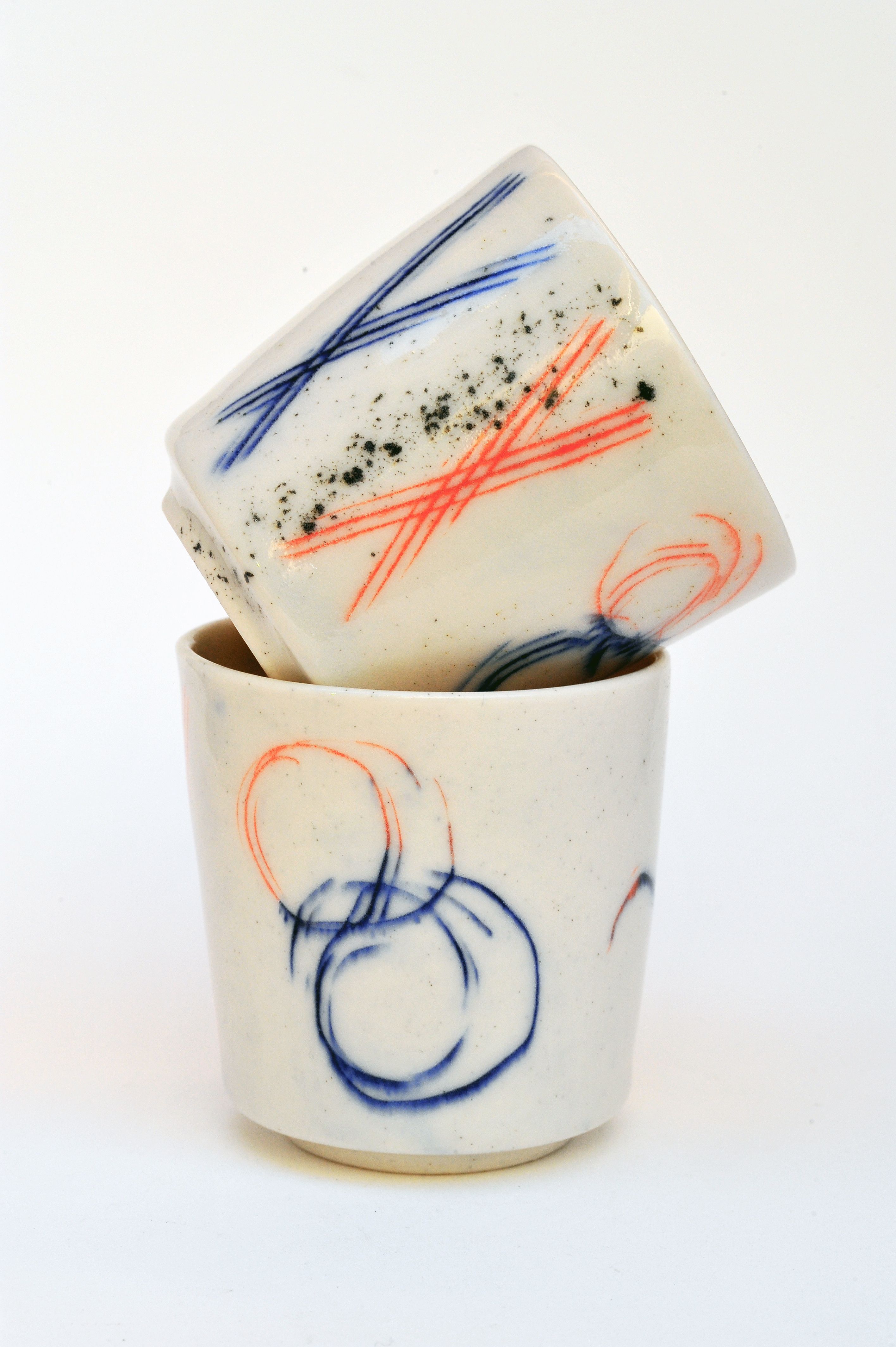 Working with clay, the base of everything on Earth, helps me to connect with my inner child, like playing with sand on the beach. Foraging for sand and spending time by the ocean is an essential part of my life and work practice.
I enjoy finding the balance between spontaneity and intentional design.
Incorporating ilmenite in different stages of the process as well as mark making with Mishima is free flowing and playful. Creating a form is a more intentional process, thinking of the purpose of a vessel ahead of time is crucial for me, while  knowing the recipient  will choose destiny for the vessel.
Porcelain, translucent when fired, can hide as well as show off oxide stains and underglazes.  Iron sand will yield different but subtle effects when wedged to the clay body, added in different times while throwing, added to the glaze and allowing atmosphere to work its magic.
I always try to imagine how light will influence the piece I am working on. My focus is to invite luminescence and lightness through fired clay.
There is beauty in every  grain of sand already, I am just merrily sending it on a journey.
---
---
Address: 4418 SE 76th Ave Portland, OR 97206
Acrylic | Ceramics/Pottery | Mixed Media
Community: Outer SE Portland
Studio Number: 90
Email: monikavitekceramics@gmail.com
Website
Facebook
Instagram