Pepe Moscoso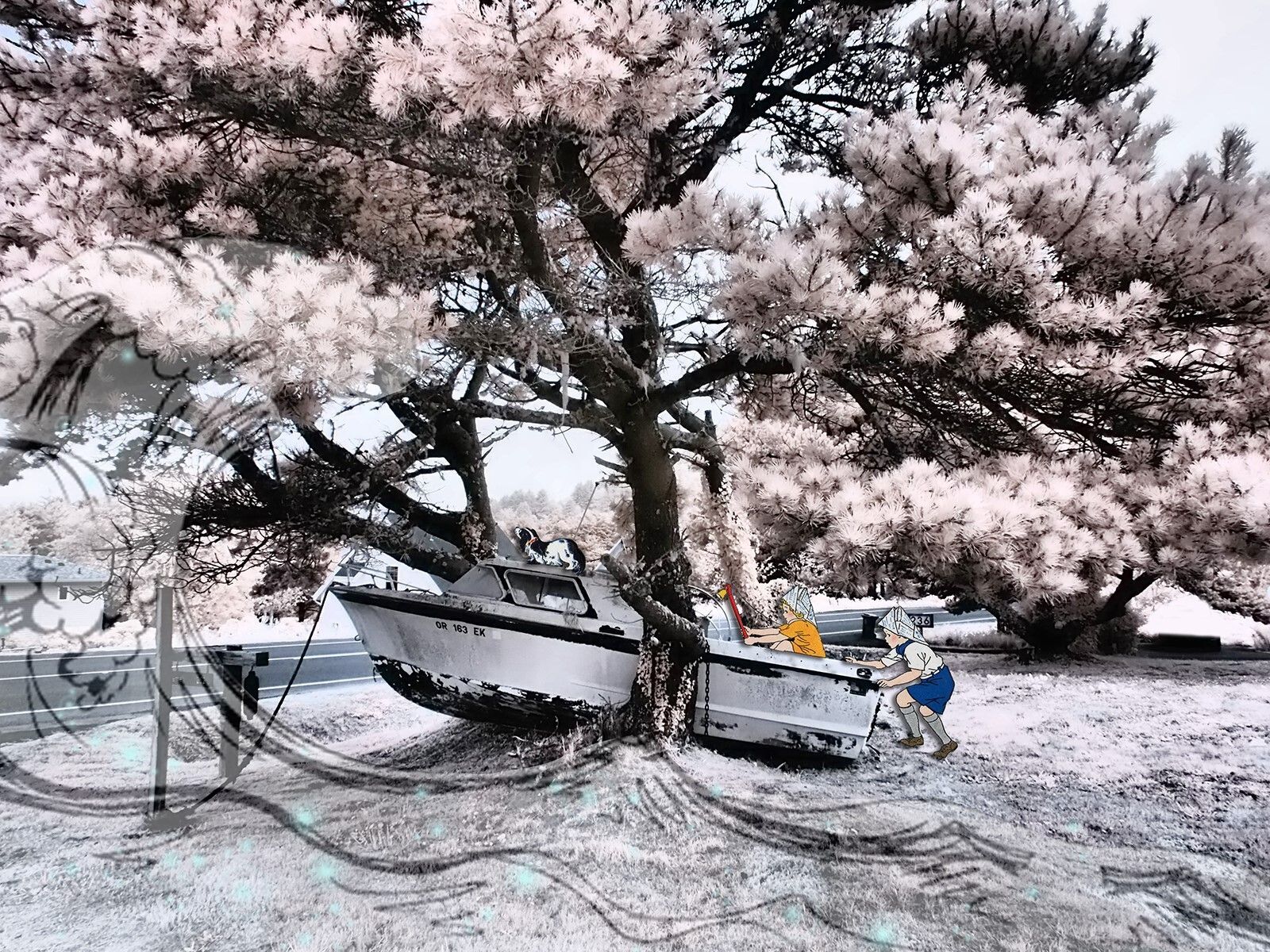 He is a Portland-based Visual Artist, Creative Consultant, and Arts Producer, and He is the owner of the Blind Insect Gallery located in Portland's Alberta Art District and is a well-known teacher, panelist, service provider, and leader in the Latino community as a well as a voice for other multicultural communities.
Pepe's photo-collages are constellations of uncommon moments that uncover his inner world and imagination. These constellations disclose his personal stories, dramas, and dreams that tap into the collective imagination. His work welcomes the viewer to see themselves in every character and frame, cultivating personal contact with the intimate self. Elegantly, Pepe asks the observer to construct their own story through his three-dimensional surreal panoramas, encouraging awe and appreciation for the wonder of life.
The feeling that he hopes to capture with these photos of abandoned and forgotten places in America is important because when he creates his pieces, he searches the many layers of the past, the stories that get stuck in those places, acknowledgment of truth and fiction about those spaces, followed by the releasing of the layers of feelings. Each piece is a reminder to us that even though the memories and places still exist with us, we can transform our minds to form a new reality.
Please immerse yourself in my art exploration that offers a worldview that is not based on natural or physical laws, nor objective reality, but one that celebrates the body, the senses, and the relationship between humans, the supernatural, and the promise of a better life.
---
---
Address: 2841 NE Alberta st Portland OR 97211
Collage | Mixed Media | Photography
Community: NE Portland
Studio Number: 34
Email: theblindinsect@hotmail.com
Website
Facebook
Instagram