Nathan Cooper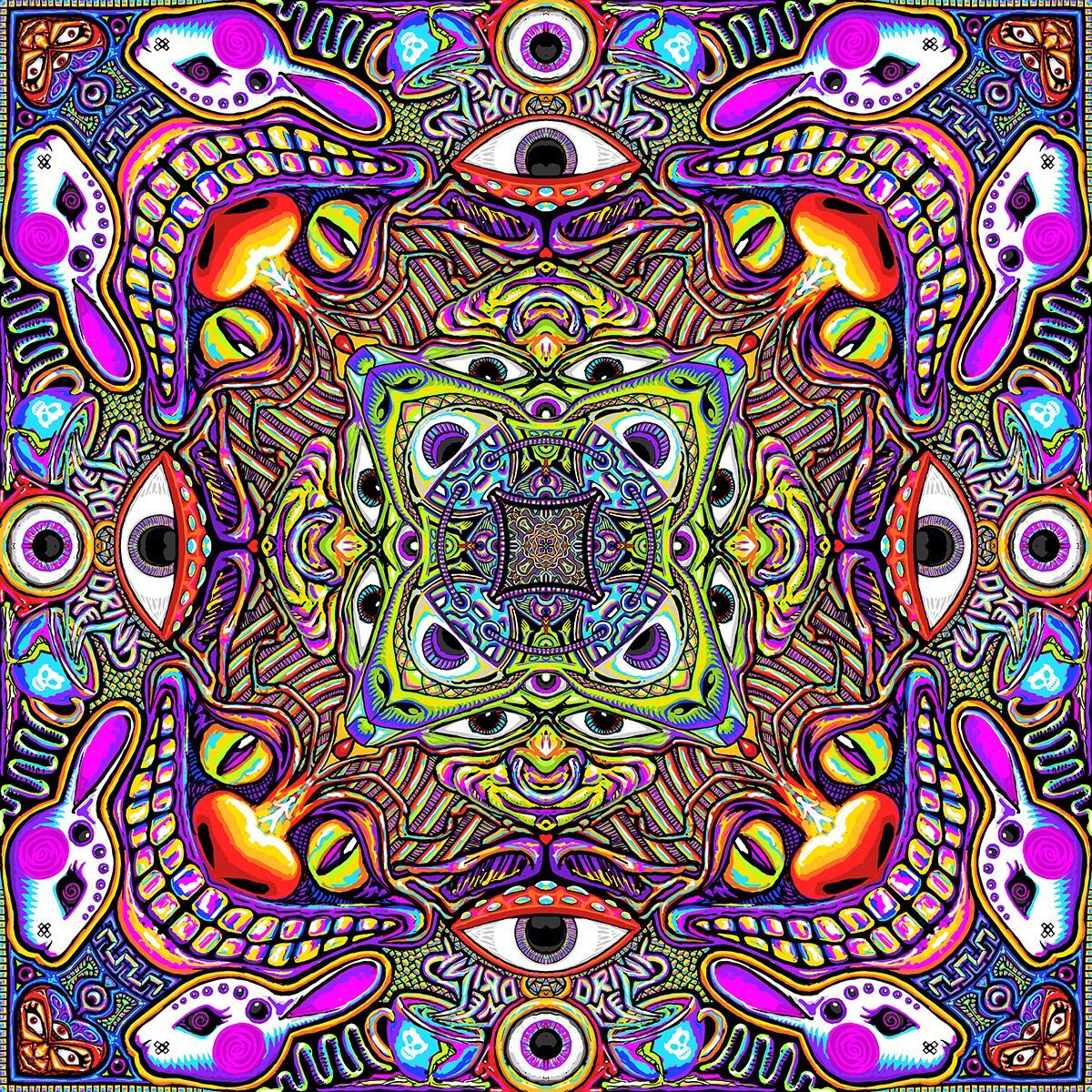 I am autistic. I was diagnosed with complex PTSD from childhood. As a consequence I had ceased to create art for nearly 30 years. A visionary experience exorcised the trauma I carried from childhood and gave me a new life. It brought an immediate significant reduction of depressive and anxious thoughts. I was suddenly free from a state of mind I wasn't aware existed until it did no longer. I was renewed with energy, freed from those thoughts. For the first time in my life I could appreciate myself. This journey has renewed a passion for life, creativity, and experience. The art I create is a direct result.
Through my art I aim to evoke the feeling an ineffable nature of a visionary experience. At the intersection of shape and color many hidden images emerge. Each represents an exploration of self, in the manifestations of the mind.
My experiences and renewed self-acceptance inspired me to become involved in and created community organizations. From 2016-2022 I was the Art Director of Portland Psychedelic Society. During that time from 2019-2022 I created and hosted the monthly Meetup event, Spectrum of Experience, for autistic and neurodivergent people to have a come together as a community as share their experiences.
In 2020 I was awarded an invitation to study with Alex Grey at the Chapel of Sacred Mirros (COSM) for the Visionary Art Intensive.
In 2022 I joined the local gallery The Haven as a resident artist.
---
---
Address: 5928 SE Holgate Blvd Portland OR 97206
Digital
Community: Outer SE Portland
Studio Number: 80
Email: nathanpcooper@gmail.com
Website
Instagram