Sienna Cenere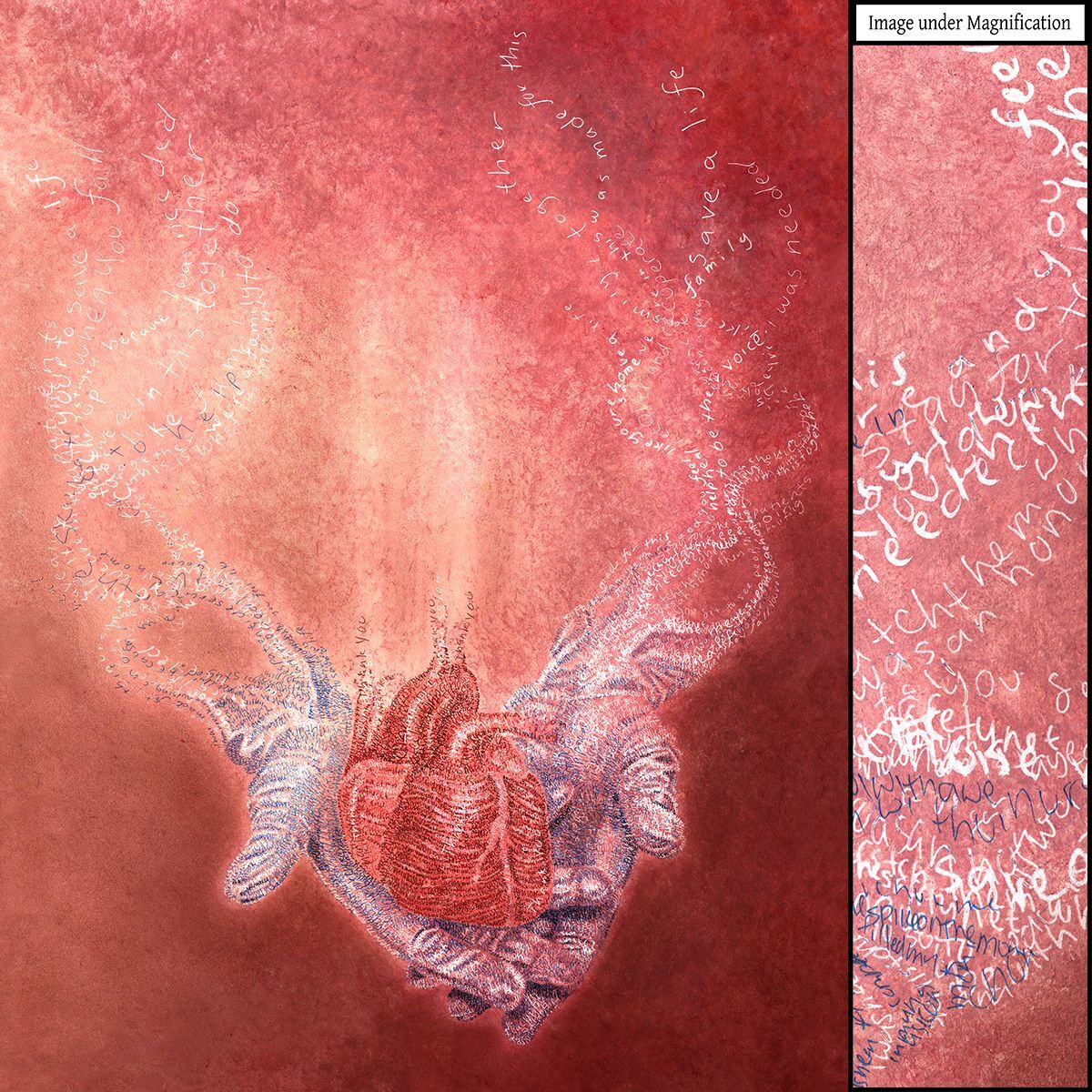 Every mark in my drawings is a number or an equation drawn by hand. They are best viewed with a magnifying glass, curiosity, and a little time.  The numbers and equations I select are chosen to create a scientific portrait of the subject; illustrating form and function with experimental and theoretical data. I use this technique in connection with my schooling to improve my understanding of biology and to celebrate with others the beauty of the natural world.
Commonly I work in  pen on paper with watercolor wash, or hand engrave scratchboard and copper plate. My numberism drawings take me about 50 hours to draw and 3 months to research.
From measuring the health of a human heart to calculating the probability of life in the universe, my pieces beg the viewer to look closer and ask meaningful questions about the work and the sciences that inspire them.  I include descriptions with all my work detailing the data I have used so that my collectors can share in my love of science and continue their own curious and creative journey.
---
---
Address: 6635 N Baltimore Ave Ste 264 Portland OR 97203
Drawing|Etching|Mixed Media
Community: North Portland
Studio Number: 1
Email: sienna.morris@gmail.com
Website
Facebook
Instagram