Amy Stoner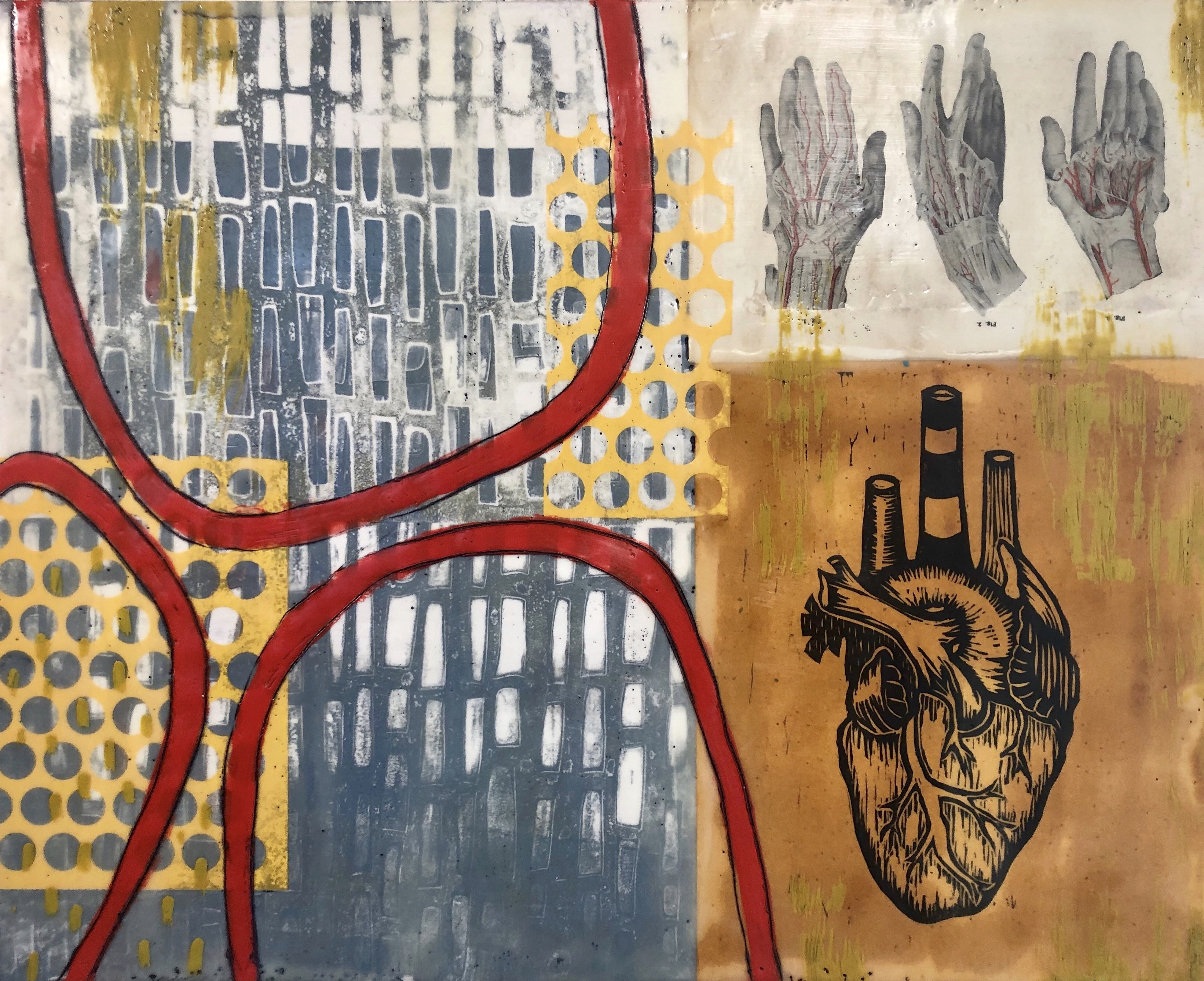 I make things with wood, wax and paper. From carving a woodblock, pulling a print on the press to applying layers of molten beeswax, I find joy in bringing disparate elements together to create unique, colorful compositions.
I relish the control needed in carving wood, then the freedom of piecing together my woodblock prints and ephemera together. Finally, I complete my work adding textured layers of encaustic beeswax paint.
I have a Bachelor of Arts in Fine Art from the University of Oregon (1998). I have been a professional working artist since 2000 and have exhibited and sold my work nationally. I have had my work professionally published in both books and magazines, as well as instructional videos on dvd and cable television.
Ovum

Life is a Carnival. The Games are Rigged

Modern Medicine
---
Mixed Media
Community: Beaverton/Sunset Highway
Studio Number: 108
(503) 734-9423 | amymstoner@gmail.com
Website: www.amystoner.com