Annie Salness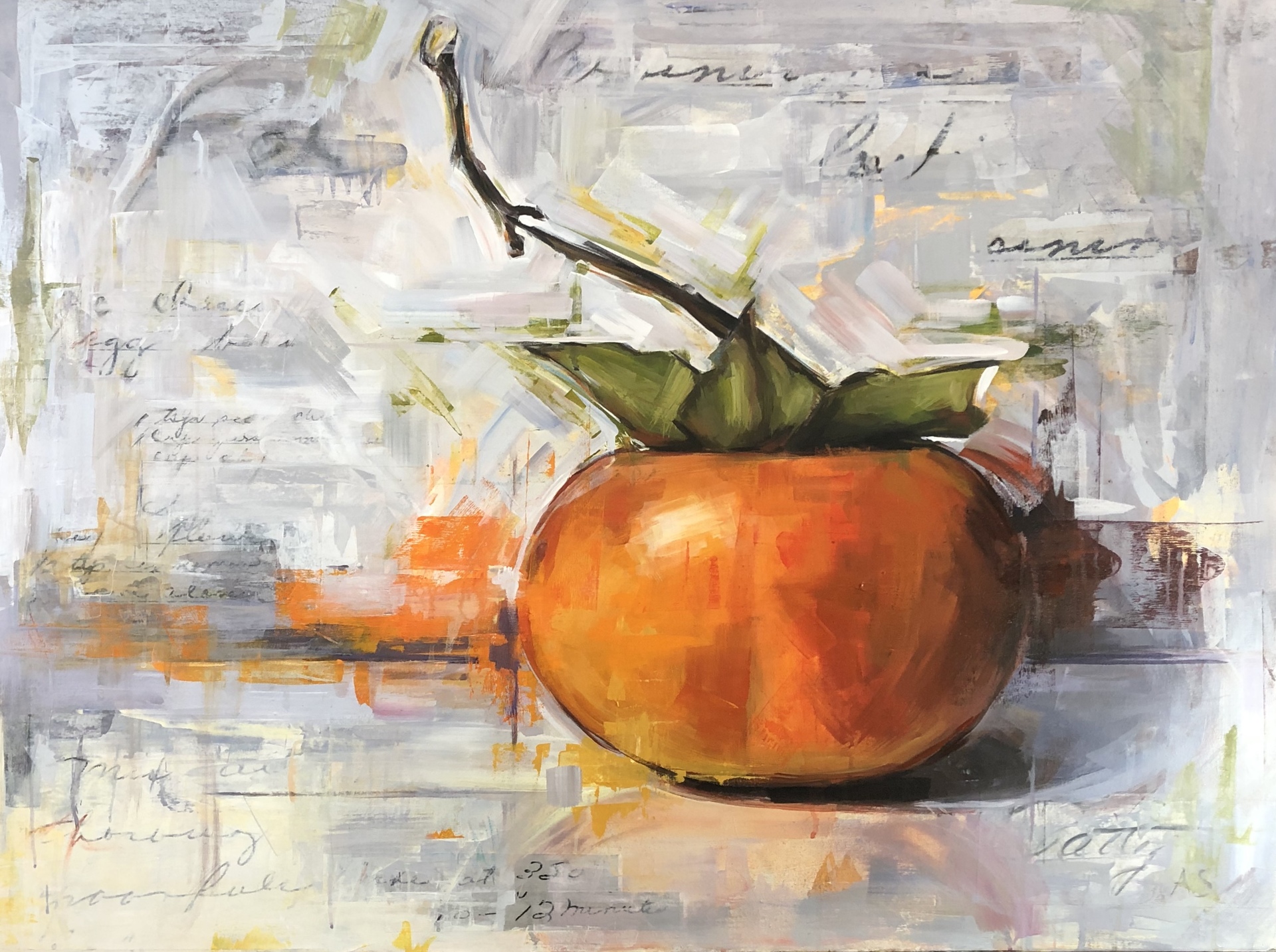 When I face a blank canvas, what I feel might be similar to when a writer faces the blank page. Some days it's wonder, eagerness and curiosity. And other days it's fear, doubt and mystery.
Although I have a plan, what happens next is a mix of my interpretation, the technique I use, and what the paint does.
My goal is simple: to capture the purest essence of a person, an animal, or even a vegetable!
After years of training in illustration and bio-medical illustration, I love to capture special and often un-witnessed moments and express them in my paintings.
I'm drawn to light, color or the glimpse of such a moment. I take random photos and then search through them. I often discover something wonderful that I didn't know I'd captured""and this discovery lends excitement to my process.
While my stroke changed the way that I handle my materials, painting is the one thing I know I can do. I am very grateful for my time in the studio.
Coffee, With Her

Love, Dad

Persimmon
---
Acrylic
Community: Beaverton/Sunset Highway
Studio Number: 107
(503) 318-6717 | annie@anniesalness.com
Website: www.anniesalness.com
Facebook: Annie Salness Fine Art 
Instagram: Annie Salness