Barbara Martin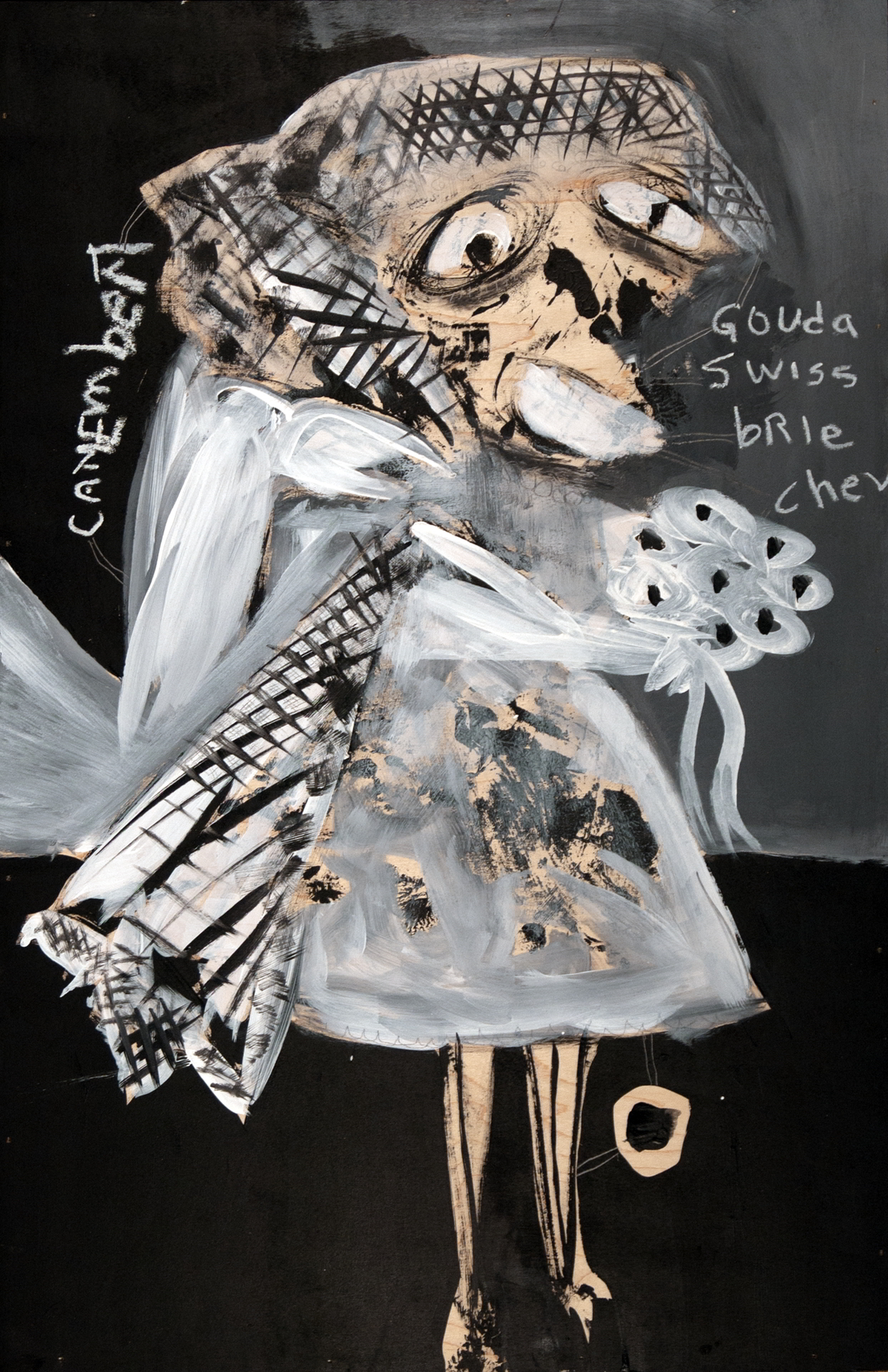 I love a good adventure and pursue constant exploration, always stretching for something new. My paintings reveal place-moments in time from the serenity of a landscape... to the horror of a nightmare.

Alone in the studio, I listen to each painting. My fingers push and pull at the threads of story and timeless existence...until imagery, color and texture develop into a narrative. Descended from a long line of storytellers, I discover many primordial (and sometimes surreal) connections flowing naturally.

I typically begin with automatic painting, using my fingers and palms to manipulate the paint into textured patterns of color and unique marks. I continue to add and remove paint with a variety of tools. The surface is covered, obscured and re-covered in "conversation" with the piece, as I intuitively apply paint and glaze, veil or scratch it away, perhaps detailing with a touch of pencil or oil pastel. As the painting nears completion, I learn its true title.
Don't Be the Bunny

Say Cheese!

And Then My Head Exploded
---
Acrylic
Community: Beaverton/Sunset Highway
Studio Number: 104
(717) 497-7053 | artist@barbaramartinart.com
Website: www.barbaramartinart.com
Facebook: BarbaraMartinArt 
Instagram: Barbara Martin Art