Bob Heath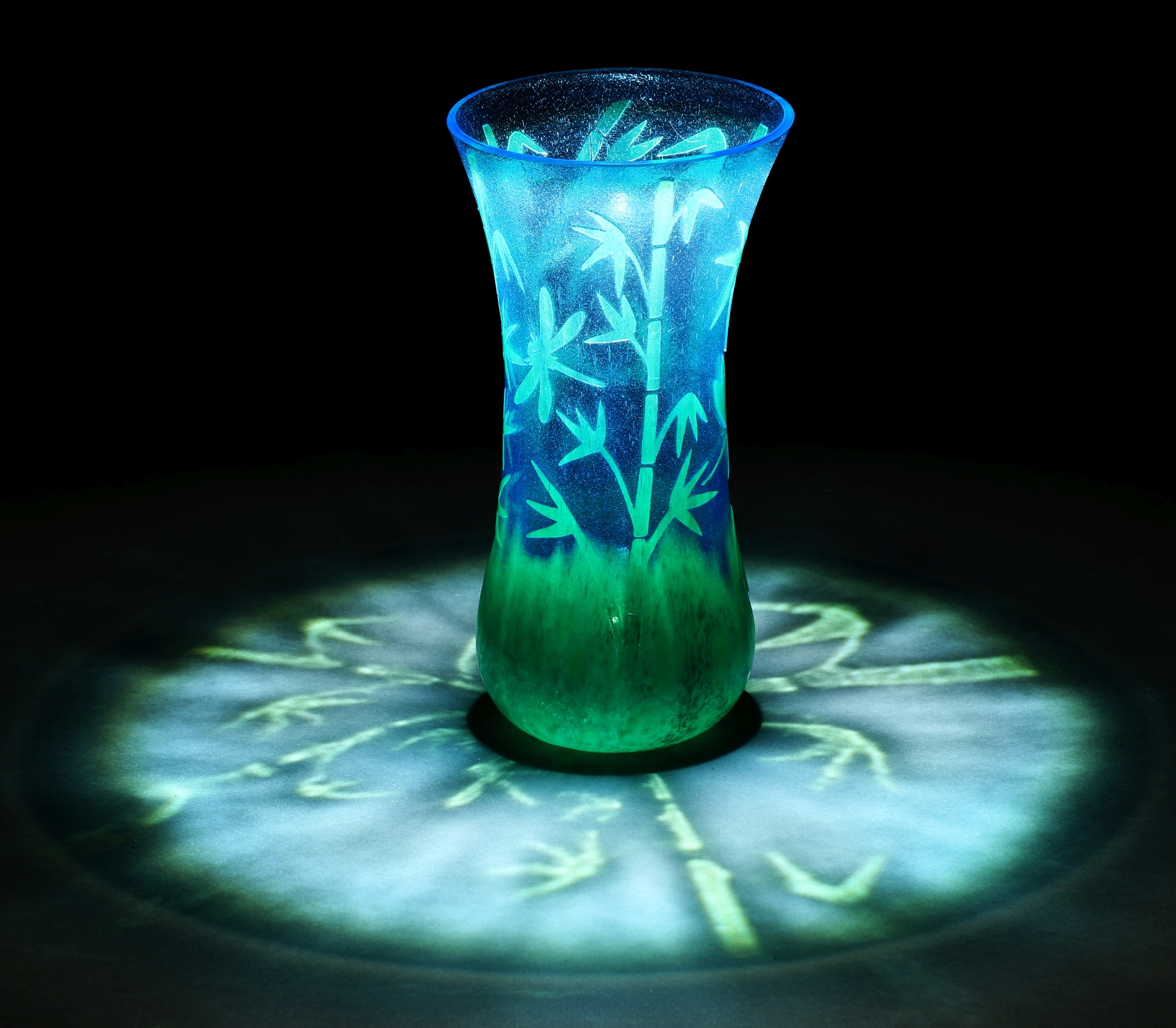 I work with glass and light. I love opal glasses for their ability to reflect light and create patterns and transparent glasses for the way they transform light and the colorful shadows they cast.

My primary technique is fused glass, but that covers a broad range. I am mostly known for strip-construction work that features geometric patterns with bright colors, strong lines and sharp contrasts. Very often my intricate designs require the creation of multiple component pieces that are fused separately and then cut, shaped and fused together to create the whole.

I also do a lot of work with a technique known as drop-out which is used to create vessel shapes such as bowls and vases by carefully managing heat, time and gravity to stretch and shape glass in a kiln. This technique can be combined with strip-construction to create dramatically patterned pieces however I also use the drop-out method to create vessels which become a canvas for sand-carved imagery similar to cameo glass.
Ferns in Blue and White

Bamboo and Dragonfiles

Red, White and Blue striped vase
---
Glass
Community: Beaverton/Sunset Highway
Studio Number: 101
(503) 642-2368 | bob@arttouch.com
Website: www.candlelightglass.com