Brian Wischer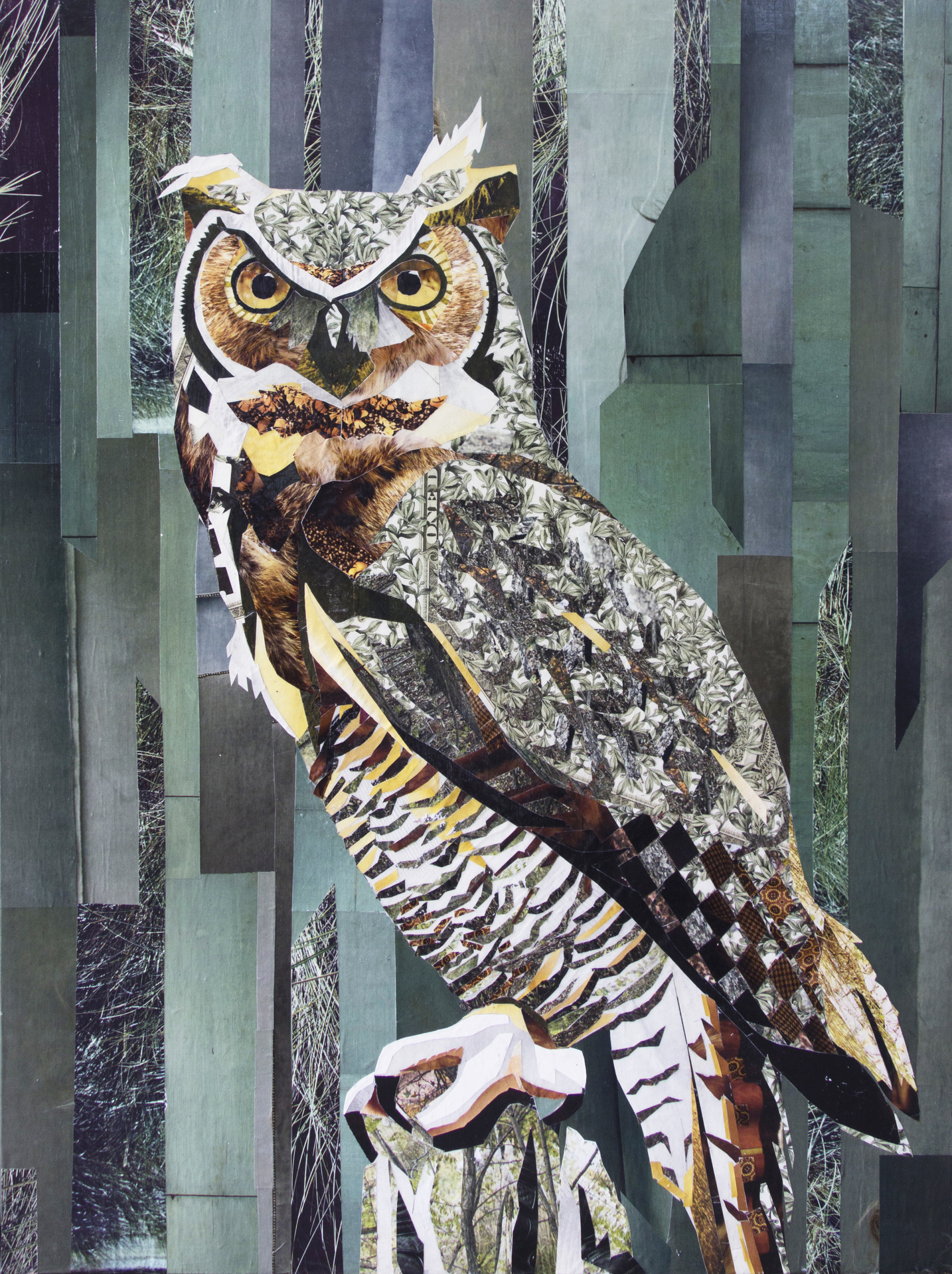 "Painting with Paper"

After opening my studio in 2014, I quickly found myself unable to afford the art medium I had set out to explore. Instead of oil paint, I decided to use resourced paper to create large scale works on canvas. I immediately loved this new medium and am still excited by the discoveries I find working with it.

To create my collages, I intuitively cut words and images from magazines to create a beautiful scene taken with my camera. I carefully build my pallet of colors and apply this paper palette to a canvas or board using an acrylic gloss medium and finish each piece with an UVLC stabilizing varnish.

I enjoy using sharp geometric shapes to create the classic organic beauty of nature and therefore use mostly triangles and rectangles throughout each piece. With collage, I can create a fabric with the paper that tells a story or conveys a deeper meaning in the subject. The focus of my work is to bring awareness to the interconnectedness of everything and how this is beautiful.
Horned

Yaquina Head Light

James & Woody
---
Collage
Community: Pearl District/Lower NW Portland
Studio Number: 117
(269) 598-1777 | bwischer07@gmail.com
Website: www.thefieldgallery.com
Facebook:The Field Gallery 
Instagram:
Twitter: