Debby Radakovich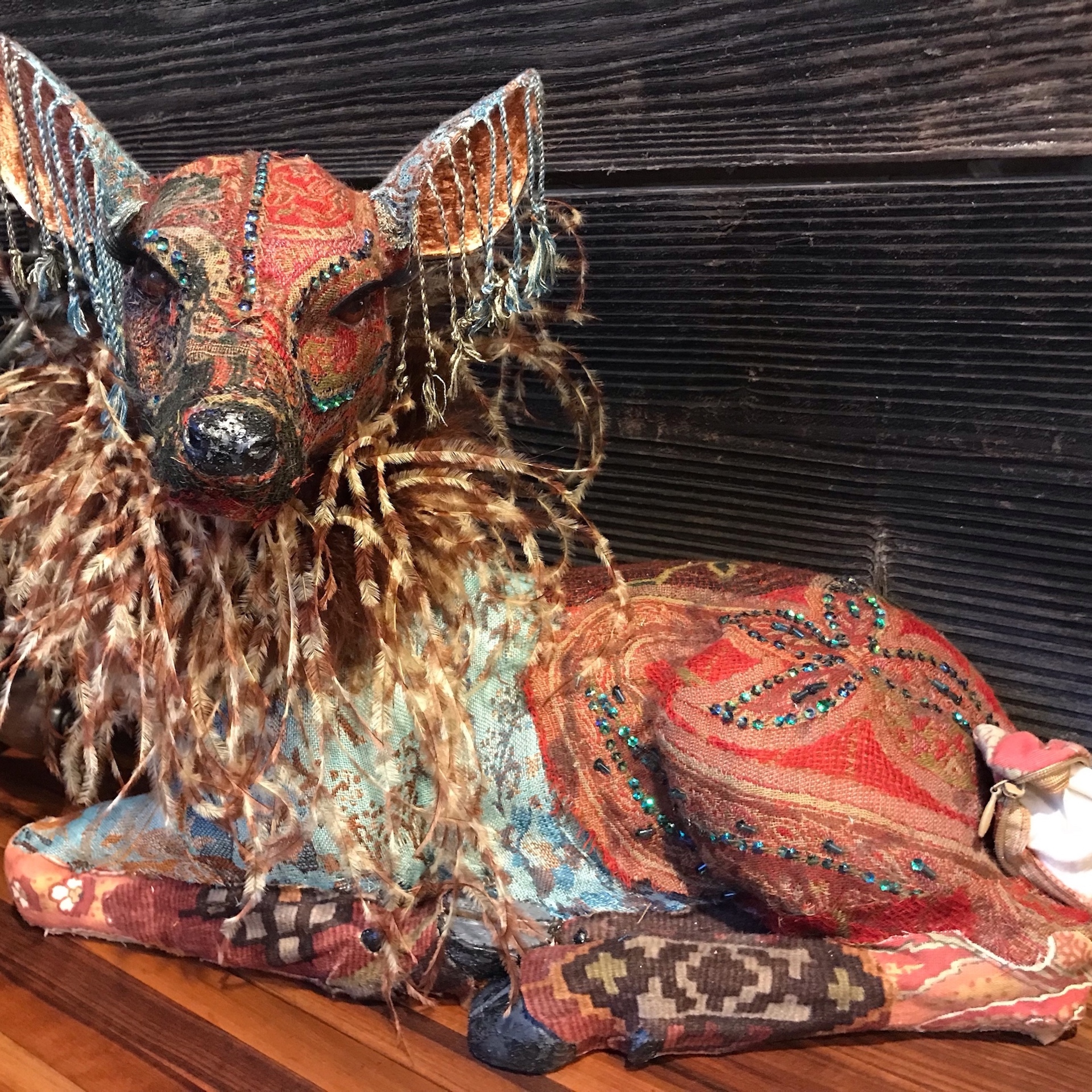 "Pick me," "use me," "I can be beautiful." If inanimate objects could speak this is what they would say to me. I am a hybrid artist, working in both Mixed Media and Assemblage art. My art is transformative. I take overlooked animal forms and am inspired to create new and unique compositions. I give my pieces a personality. They are fun, whimsical and unique.
My art is generally 3D table top size pieces. I challenge myself by finding items, generally overlooked and underappreciated and letting them be my inspiration. The items I choose are different and unique so my materials are also varied. I use fabrics, wood, metals, glass, plastic, resins, feathers, and leather. My finishes are also unique including acrylics, glass beads, glitters, glazes, and oils.
My design education and life experiences enable me to create unique one of a kind whimsical pieces that spark a special interest and connection with my clients.
See no Evil Hear no Evil Speak no Evil

Snack on the Back

Decadent Dear
---
Mixed Media
Community: Lake Oswego/SW Portland
Studio Number: 98
(503) 709-5001 | debbymradakovich@gmail.com
Website: www.gratefulcreations.com
Facebook: GratefulCreationsArt/
Instagram: Grateful Creations Art
Twitter: