Jan Rimerman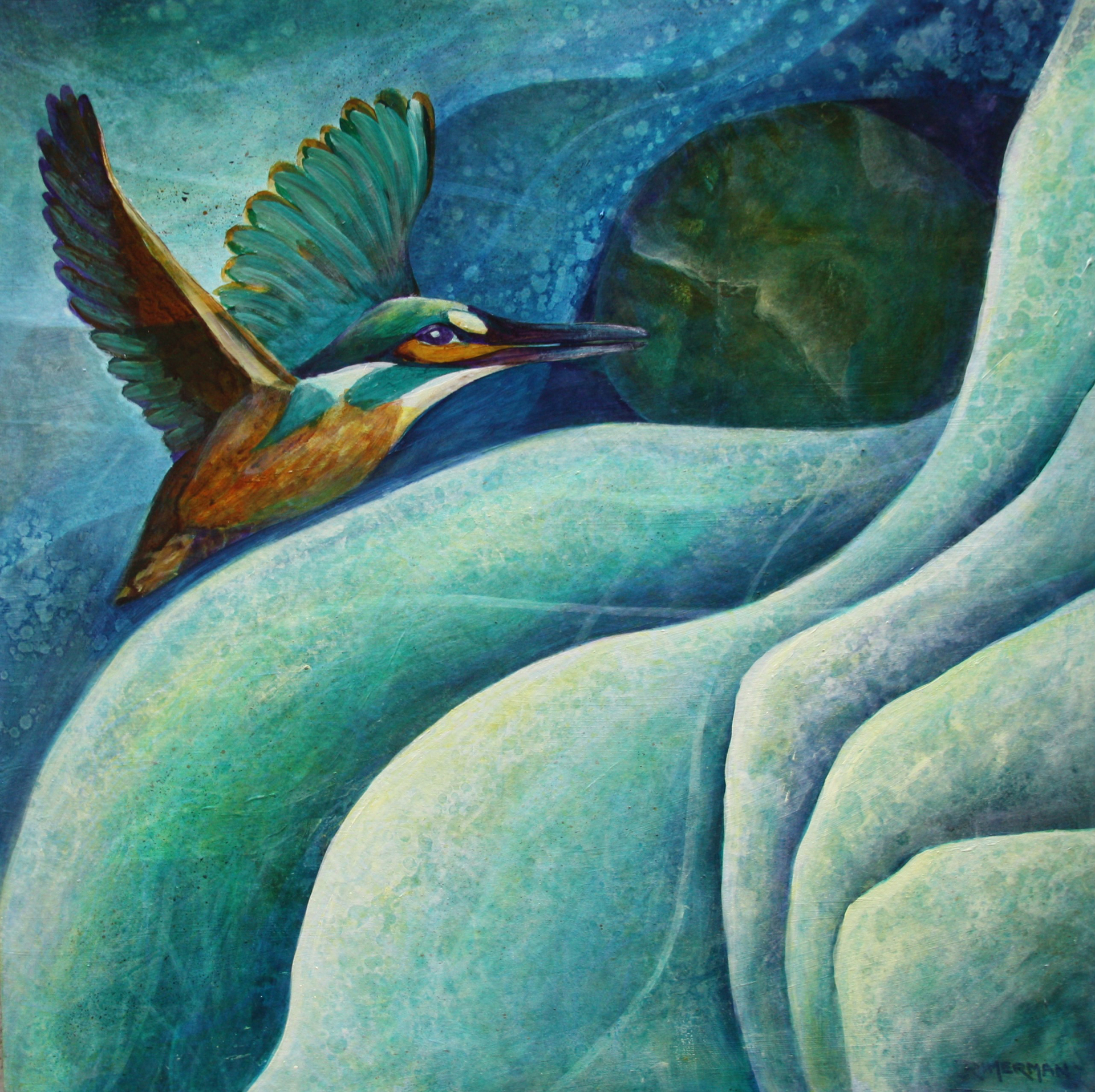 Jan Rimerman's artwork presents a new perspective each time it's viewed. The various layers of color & texture are revealed in the different lights of the day & season. Her style allows viewers to create their own adventure.

Form, light & shadow are all part of the creative process. The powdered charcoal underpainting is created by drawing, organic stencils, & various water resist applications. After this underpainting is dried & gelled twice, it is permanently adhered to a wooden cradle. Vine charcoal is used to draw each composition on this monochromatic textural 2-dimensional surface. Next, transparent fluid acrylic paint is applied on top of this foundation creating the illusion of 3-dimensionality using up to 22 layers. Each layer is dried between coats. Building up these layers of color & texture one by one creates the luminosity & illusion of depth into each piece.

Inspired by nature, Jan works with nature organizations to bring awareness to the environment.
Changing Currents III

Impulsive Prevails II

Waves Over Decades II
---
Mixed Media
Community: Clackamas/Oregon City
Studio Number: 85
(503) 635-3583 | janrimerman@gmail.com
Website: www.janrimerman.com
Facebook: Jan Rimerman